Fair Snape Fell, G/SP-007 - 520m ASL - SD 597 472 - OS Explorer OL41 - 2 SOTA points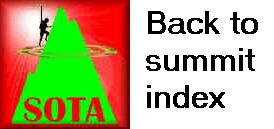 Thursday 12th July 2018
Gig: Joe Longthorne
Venue: Viva Blackpool
It was Joeís monthly matinee gig in Blackpool - and it was also 6m contest night. Last month the two also coincided, and I did the 6m from Arnside Knott G/LD-058 - which turned out to be a rubbish contest spot. This time I decided to ďroll my sleeves upĒ and be less lazy. The trig point on Fair Snape Fell is 700m away from the true summit and 10m lower (comfortably within the AZ of course) but has a spectacular VHF take-off to the south. Only problem was the 90 minutes walk - including the punishingly steep slog up Parlick - to get there.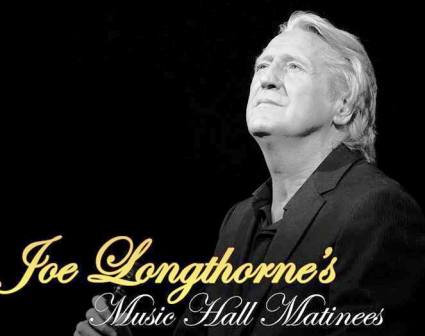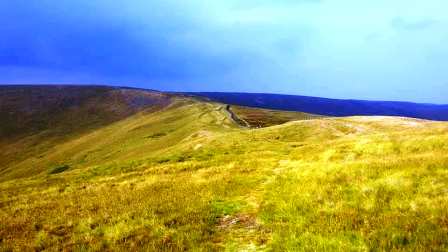 Anyway, I followed the satnav there from Blackpool and parked in one of the bays just before the farm at the end of the cul-de-sac below Parlick. I had my OS map with me and noted a zigzag track to the left of the direct path up Parlick. So on the ground, after going through the gate, I veered left on a wide track assuming thatís what it was going to do. It didnít. To my complete surprise, and considerable delight the path simply contoured around the side of Parlick, gaining height in a graded manner, and was a delight to walk on. It looped around to rejoin the main path at the saddle between Parlick and Fair Snape Fell. I couldnít believe how many times Iíd been up and down here without realising that option!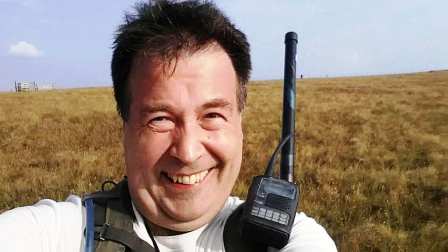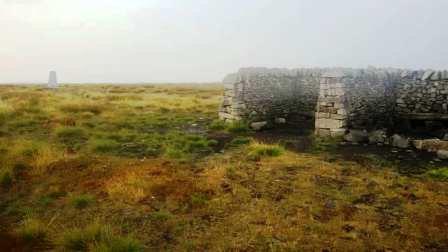 Upon reaching the large cairn, trig point and shelters, I started setting up the 6m GP vertical. It was already 7.20pm, but I wasnít anticipating much activity in the FMAC. I made four QSOs - which was four more than I got from Arnside Knott the previous month! Then at 8pm, I took down the GP and built the SB6 Moxon. Then I realised I hadnít brought the coax to connect it to the 817!!! This is a mistake Iíve made many times - but usually itís just a case of a ten minute walk back down to the car to retrieve it!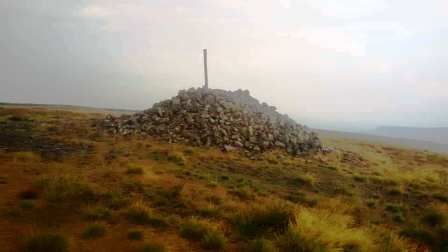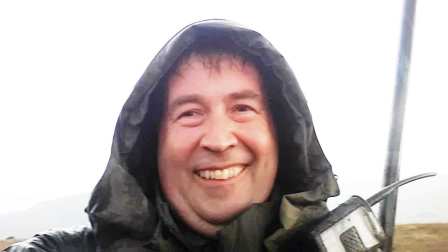 That was not an option on this occasion, so I packed everything away and did some relaxed operating on 2m FM and C4FM with the handheld. The walk down was even more delightful than the walk up, and while a little cross with myself for the prep fail, I had really enjoyed the walk and activation. The route home required a stop at Rivington services M61 for supper, and another at the Trafford Centre car park for sleep!
| | | | |
| --- | --- | --- | --- |
| Time | Call | Band | Mode |
| 18:27z | 2E0LVI | 144MHz | FM |
| 18:29z | G1PIE | 144MHz | FM |
| 18:31z | MW0CSO | 144MHz | FM |
| 18:38z | GW8ASD | 50MHz | FM |
| 18:41z | M6OXO | 50MHz | FM |
| 18:42z | G8ZRE | 50MHz | FM |
| 18:48z | G7WKX/P | 50MHz | FM |
| 19:18z | G0LYV | 144MHz | FM |
| 19:24z | G4DEE | 144MHz | FM |
| 19:30z | MW3PMB | 144MHz | FM |
| 19:32z | GW0HGN | 144MHz | FM |
| 19:42z | M6HBU | 144MHz | FM |
| 19:47z | M0XRS/M | 144MHz | FM |
| 19:50z | MW0PUG | 144MHz | C4FM |
| 20:03z | G1OHH | 144MHz | C4FM |
| 20:07z | G7CDA | 144MHz | C4FM |