Garreg-hir, GW/MW-017 - 485m ASL - SN 998 979 - OS Explorer 215 - 1 SOTA point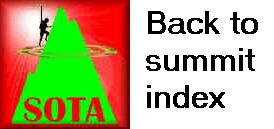 SOTA road trip, Day 1 - Saturday 1st August 2020
From Caeliber Isaf GW/MW-031, I finally broke free of the Welshpool cluster of hills and drove a few miles west into Mid Wales. I parked on a wide grass verge at Newhouse then commenced my walk along the bridleway opposite.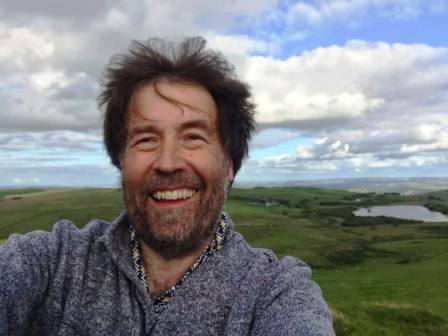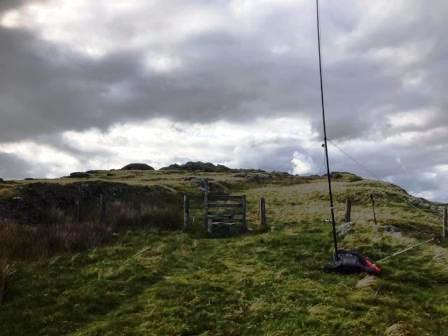 The wind was picking up, so I used the shape of the hill to select a sheltered spot beside a fence just short of the summit trig point.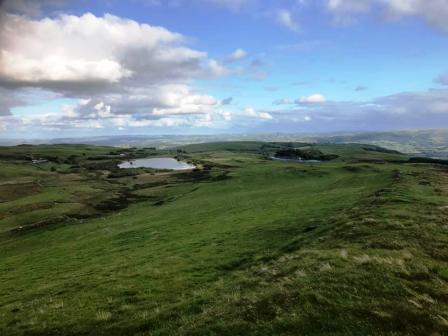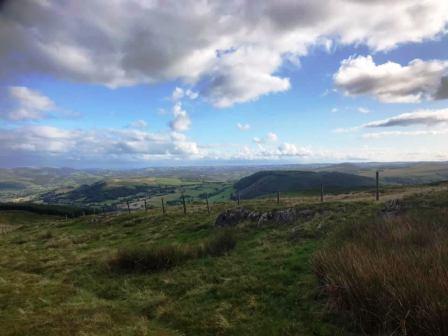 Just three QSOs were achieved on 17m CW, and I needed to change to a different mode in order to achieve qualification of the summit. For the first time on this road trip, I utilised FT8 mode, which brought the all-important fourth contact, and then a nice QSO from Mauritania a few moments later. We were definitely now into the evening period of the day, and I was starting to formulate my plans for the night. The next target was Bryn Amlwg GW/MW-015.
| | | | |
| --- | --- | --- | --- |
| Time | Callsign | Band | Mode |
| 17:39 | OH3GZ | 18MHz | CW |
| 17:44 | LY2SLK | 18MHz | CW |
| 17:45 | UV1IW | 18MHz | CW |
| 17:54 | DK7ZT | 18MHz | FT8 |
| 17:58 | DB1ID | 18MHz | FT8 |
| 18:03 | 5T5PA | 18MHz | FT8 |