Hardown Hill, G/SC-011 - 207m ASL - SY 405 942 - OS Explorer 116 - 1 SOTA point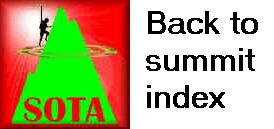 Day 8 - Sunday 1st August 2010 (part 3)

From Lewesdon Hill G/SC-009, we drove down through Bridport and out on the A35. Car radio entertainment this time was the Hit 40 UK programme over 96.0 Wessex FM. We first tried heading around to the north of the hill to follow the path suggested by Richard G4ERP. However, it was found to be so overgrown and nettle ridden as to be effectively blocked, so we drove around to the village of Morcombelake which sits part way up the south flank of the hill to find an alternative.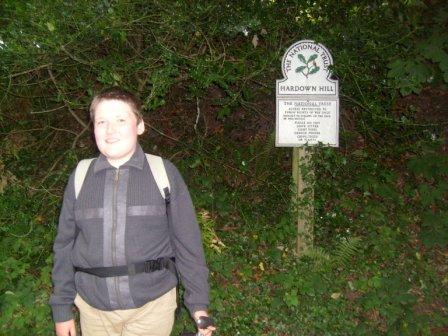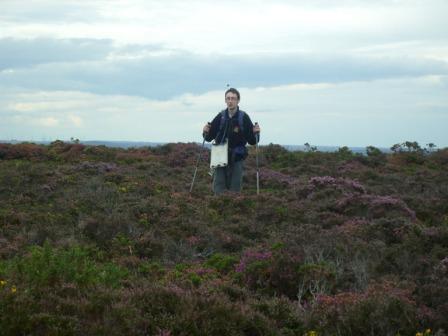 Parking was almost non-existent on these tight and steep lanes, but I managed to tuck the car in at the junction at SY402941. This coincided with the start of a PROW on a good track which ascended and curved around onto the summit, and it was a very short walk.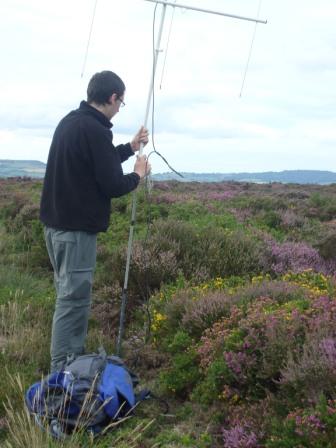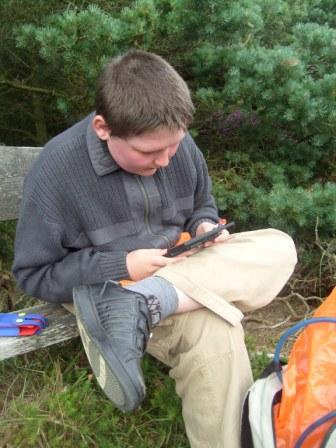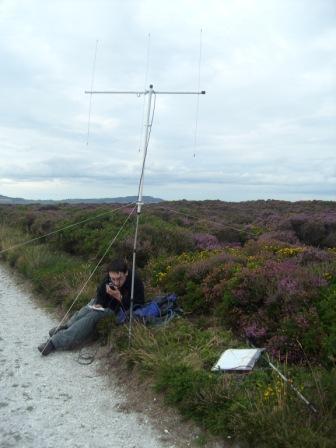 The summit was devoid of any marker feature, and was merely a sea of thick gorse. Jimmy set up his SOTA Beam at the side of the track across the summit, while I erected the 30m dipole in a wide gateway.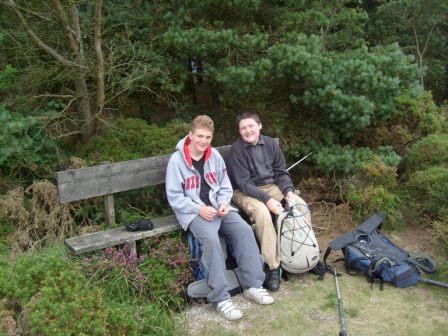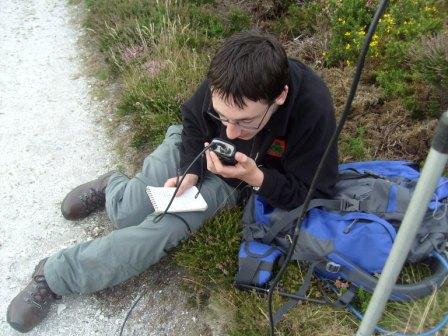 This was a good activation for me, with 17 QSOs on 30m CW. I then checked with Jimmy who had made the grand total of zilch on 2m FM. But he wanted to carry on flogging his dead horse! I took down 30m and erected 40m for the likelihood that Jimmy would need to fall back on 7MHz SSB to qualify. However, with the stubborn Jimmy still refusing to budge from his flawed VHF campaign, I helped myself to 40m CW and made a further 7 QSOs.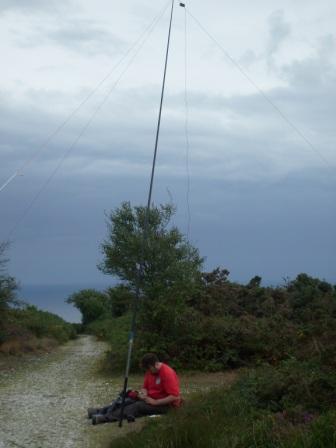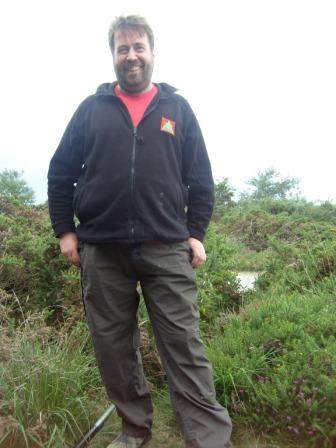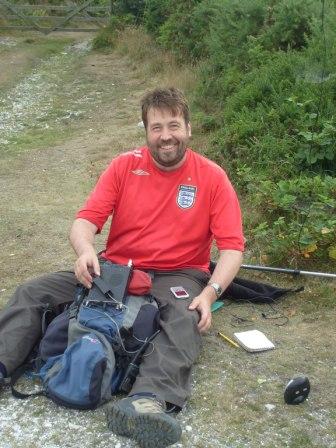 Now at last Jimmy admitted defeat and sheepishly asked to go on 40m SSB. He made 5 QSOs on HF, before at last getting one on VHF - to his dad who was now back at the car in Morcombelake with Liam!

Hitting the road around 9pm, the pressure was on to secure an evening meal for the four of us yet again. A rather nice Chinese meal was enjoyed in the town of Chard, after which I felt the benefit of today's mileage being less then the previous day's, and getting back to the campsite at the relatively civilised hour of 11pm! We looked forward to the nice weather forecast for tomorrow.
| | | | |
| --- | --- | --- | --- |
| HA7UG | 30m | CW | T |
| DL4FDM | 30m | CW | T |
| LA8BCA | 30m | CW | T |
| OE8SPW | 30m | CW | T |
| LA1ENA | 30m | CW | T |
| DL2SWN/P | 30m | CW | T |
| OE8XBH | 30m | CW | T |
| OK1GS | 30m | CW | T |
| DL6KVA | 30m | CW | T |
| HA5KQ | 30m | CW | T |
| DL9YX | 30m | CW | T |
| DL3JPN | 30m | CW | T |
| OK2BMA | 30m | CW | T |
| S52UF | 30m | CW | T |
| HA6IAY | 30m | CW | T |
| UU2JQ | 30m | CW | T |
| DL6UNF | 30m | CW | T |
| OE6WIG | 40m | CW | T |
| DL6FAX | 40m | CW | T |
| HB9AAQ | 40m | CW | T |
| S58MU | 40m | CW | T |
| OK2QA | 40m | CW | T |
| HB9BHW | 40m | CW | T |
| DL4FDM | 40m | SSB | J |
| DL0BQ | 40m | SSB | J |
| GM0BPU/P | 40m | SSB | J |
| DL1DVE | 40m | SSB | J |
| MM0USU | 40m | SSB | J |
| M1EYP/M | 2m | FM | J |