Kisdon G/NP-026 - 499m ASL - SD 899 998 - OS Explorer OL30 - 1 SOTA point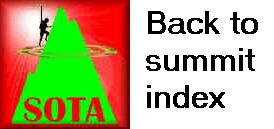 Tuesday 16th February 2010 - Liam's Road Trip, Day 2 - Thornton-in-Craven to Barnard Castle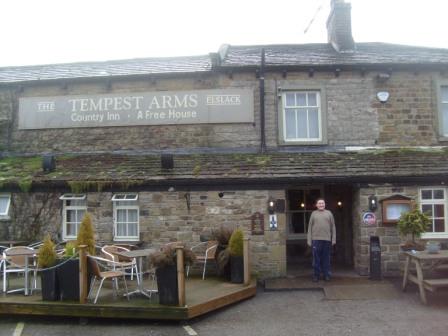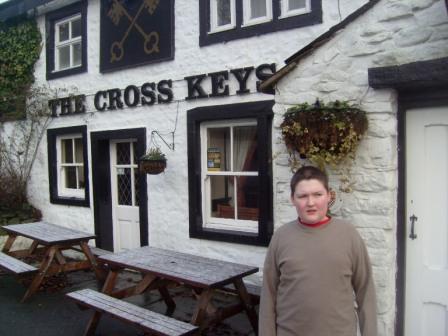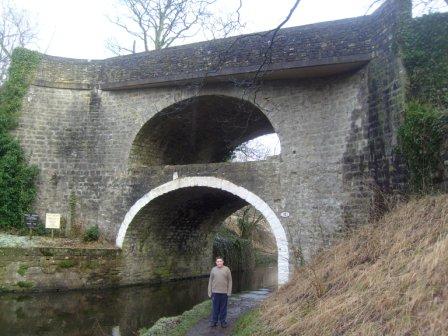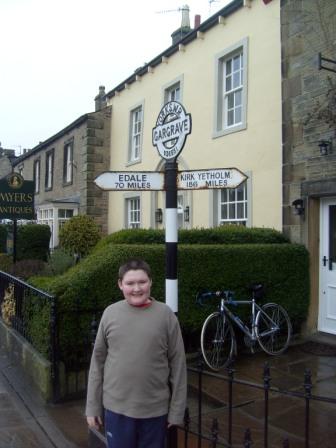 First on Day 2 was the Cross Keys Inn at East Marton. We had eaten here the previous evening before moving onto our accommodation (and another couple of pints) at The Tempest Arms, Thornton-in-Craven. However, this visit to East Marton was to show Liam the double-arched bridge. Unfortunately, I initially used the wrong access gate, leading me onto steep muddy and wet grass, lethally topped with a little fresh overnight snow. I was soon sliding down a bank getting very muddy, and hadn't thought to take an ice axe!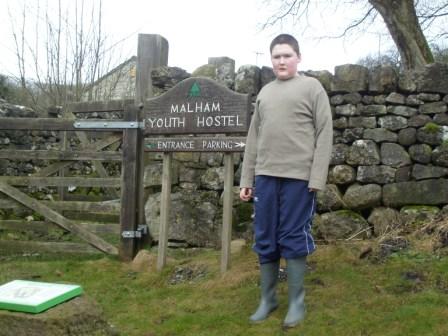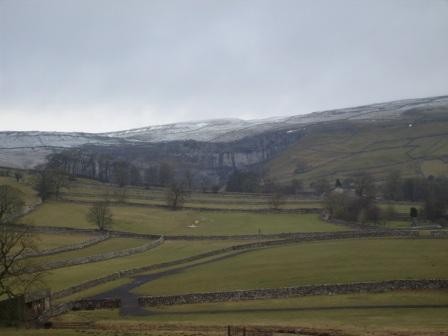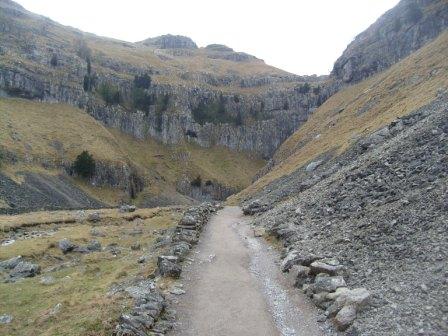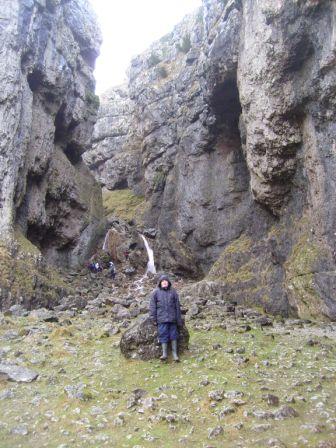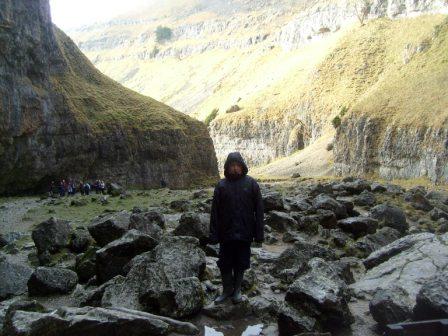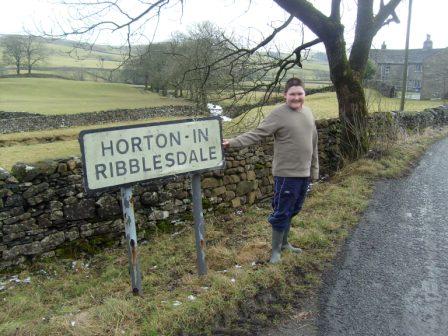 We paid tribute to Gargrave with a short stop, but we were soon into Malham. I was originally going to take Liam up the Pennine Way to Malham Cove, but following a recommendation from Geoff G6MZX, I turned right over the bridge and followed the road to the end. Liam and I then walked right into Gordale Scar, but didn't attempt to follow the other walkers who were scrambling up the waterfall at the end! On the return walk, I noticed a sign on the gate that warned of a "difficult ascent in 0.5 miles"!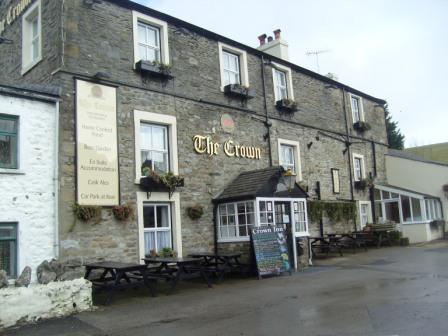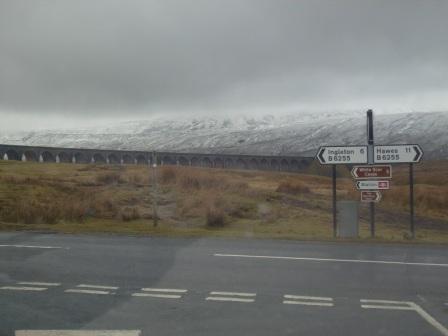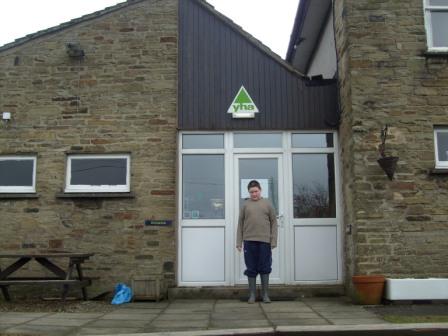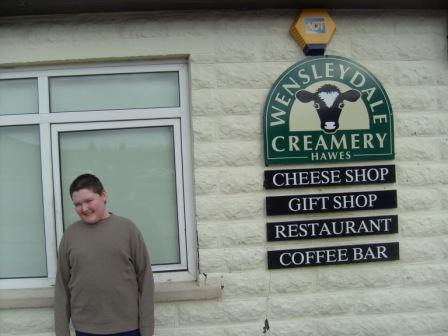 Horton-in-Ribblesdale prompted only the briefest of stops, but Hawes demanded a visit to Liam's Favourite Place In The World - the Hawes Wensleysale Creamery and Visitor Centre. Having sampled the samples, we opted of a block of smoked blue Wensleydale and a piece of fruit cake to take away for our later lunch.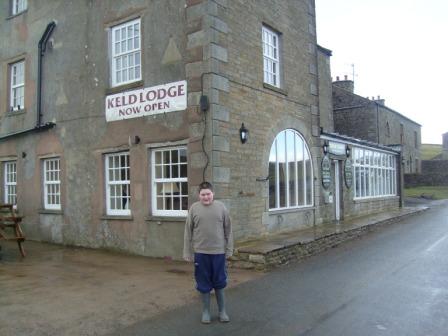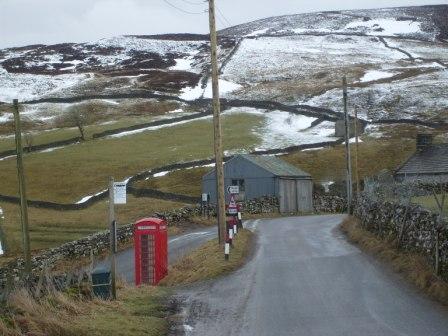 Next stop was Keld, and Liam initially walking enthusiastically, motivated by his Wensleysale lunch to follow. His mood diminished as the gradient increased and he spotted a fishing pole sticking out of my rucksack! The funny thing was, with all the snow down, he hadn't recognised Kisdon G/NP-026 at all! The snow was very deep across the top, but firmly consolidated, so progress wasn't an issue.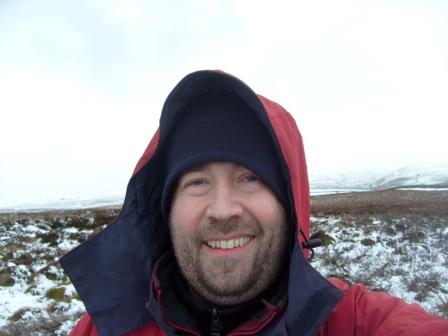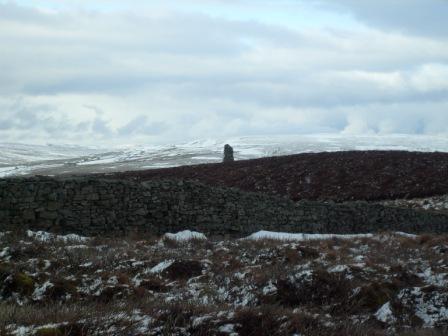 At the summit, I set up for 80m and started dishing out the lunch goodies. It started snowing heavily, but not for long. Then trouble! Network coverage was patchy, so my 'phone was showing "Limited service". This normally means 999 calls only. I tried sending a text on the off-chance - to a distribution list of a few likely suspects - and after a few minutes the calls started to come in. Thanks to Sean M0GIA, Jimmy M3EYP, Geoff G6MZX and Richard G3CWI. After a slow start, I made a modest run of contacts into a few DXCCs. A move up the band to offer the summit on SSB resulted in no more replies. It was now getting very cold, so I decided that we should be getting moving again.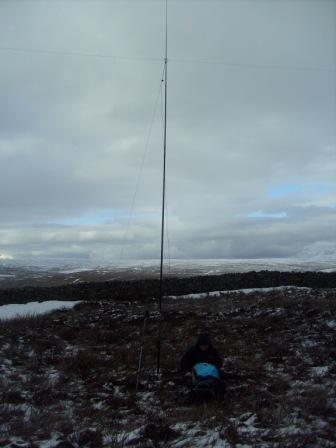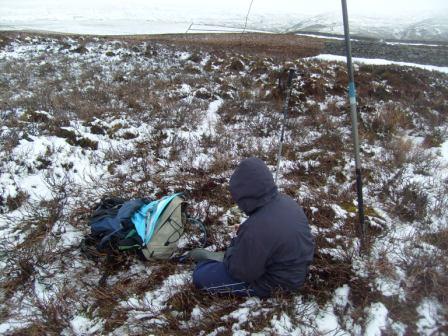 The descent to the car was quick, and we set off on the top road to the Tan Hill Inn. I was soon regretting this, as up on the top the road was no more than two tyre tracks in a sea of white, and the tracks were white as well! I took it very steadily, and nursed the car to the Tan Hill Inn. We had a quick drink and a chat here, then made a sharp exit down the road towards Reeth, which had been treated. However, the road turning off towards Bowes had not, and I was driving in more difficult winter conditions again! I was pleased to join the A66!
Many thanks to the following stations worked on this activation:
| | | |
| --- | --- | --- |
| LA1ENA | 80m | CW |
| DJ5AV | 80m | CW |
| F6CEL | 80m | CW |
| G0HIO | 80m | CW |
| HB9AGH | 80m | CW |
| G4OBK | 80m | CW |
| G3WPF | 80m | CW |
| G0NUP | 80m | CW |
| G6LUG | 80m | CW |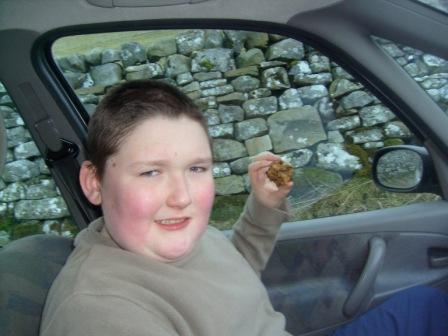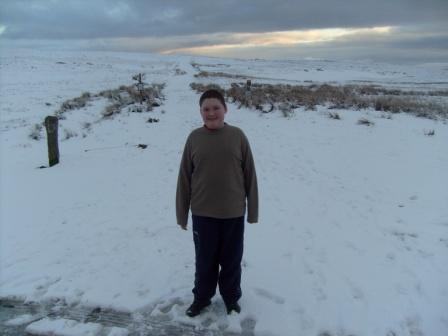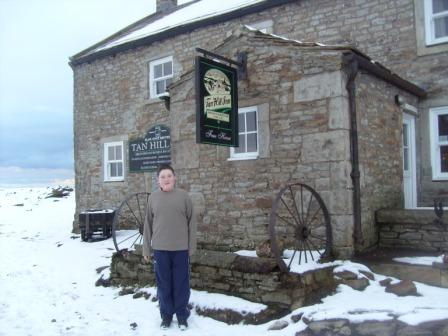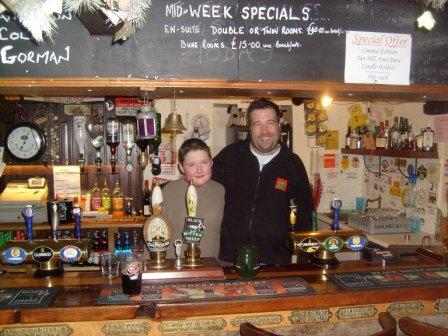 Bowes was dead. Even the residential properties didn't seem to have any lights on, there weren't any shops and the Ancient Unicorn Inn - our prospective dinner bed & breakfast for the night - looked very very closed! Instead we drove into Barnard Castle, and had a very good curry, and a very average bed & breakfast there instead.