Saturday 7th March 2020 - Moel Gyw GW/NW-053, Foel Fenlli GW/NW-051, Moel Famau GW/NW-044, Penycloddiau GW/NW-054, Mynydd y Cwm GW/NW-076, Great Orme GW/NW-070, The Cloud G/SP-015 & Gun G/SP-013
An interesting looking trailer was investigate in the car park at Bwlch Penbarras after descending from Foel Fenlli GW/NW-051. It was a kind of quaint coffee and snack bar, with a very small amount of items available! Basically, coffee, canned drinks, crisps and flapjack! I treated myself to some crisps and flapjack for my five minute break in the car, before setting off forthe 45 minute walk to Jubilee Tower at the summit of Moel Famau.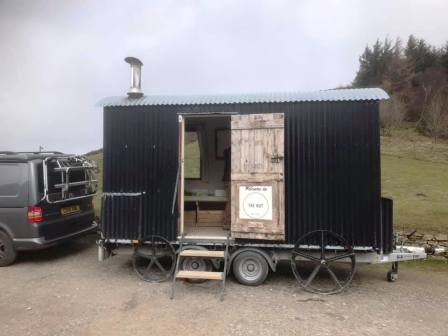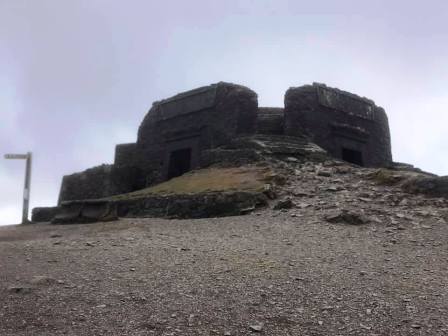 Upon reaching the summit area, I made immediately for the top of Jubilee Tower. I wasn't even carrying a rucksack today, let along a mast or a proper antenna, so the few metres of extra height to improve the take-off was well worth having. Gary was there, yet again, to provide the all-important C4FM contact, thus guaranteeing another muliplier in the SOTA 2020 Challenge. He was followed by a rapid run of six stations on 2m FM (analogue).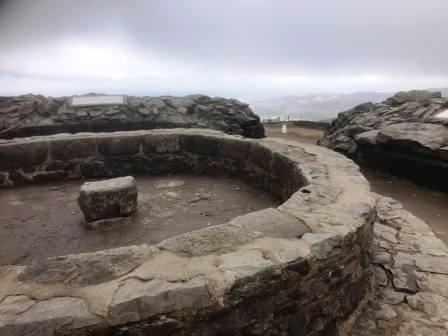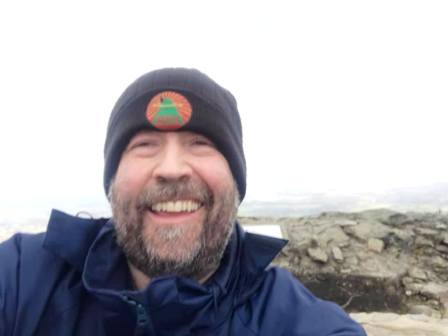 I was back down at the car, still before midday, with three activations in the bag. Next, it was up to the next summit north on the Clwydian range - Penycloddiau GW/NW-054.
| | | | |
| --- | --- | --- | --- |
| Time | Callsign | Band | Mode |
| 11:14 | M0XGS | 144MHz | C4FM |
| 11:18 | 2E0VOO/P | 144MHz | FM |
| 11:20 | M0OAU | 144MHz | FM |
| 11:20 | G0KEN | 144MHz | FM |
| 11:22 | 2E0LKC | 144MHz | FM |
| 11:22 | 2E0LMD | 144MHz | FM |
| 11:23 | 2E0BCJ | 144MHz | FM |