Myarth, GW/SW-035 - 292m ASL - SO 171 208 - OS Explorer OL13 - 1 SOTA point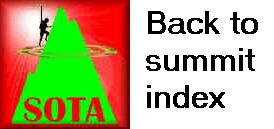 South Wales SOTA Trip - Day 1 - Sunday 24th May 2015
The main priority of this little holiday was to finish off activating all the GW/SW (South Wales) SOTA summits. A secondary consideration was to pick up multipliers in the 6m/10m Challenge, including possibly from some repeat summits if there was time. Of the remaining South Wales summits, Jimmy was keenest to get Myarth done first, as it was the only one on private land requiring prior permission. This was arranged with the estate office without any problem. An uneventful drive, via breakfast baps at Hilton Park M6 Services, saw us into the Brecon Beacons National Park by lunchtime.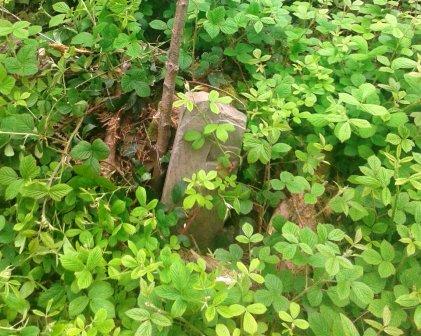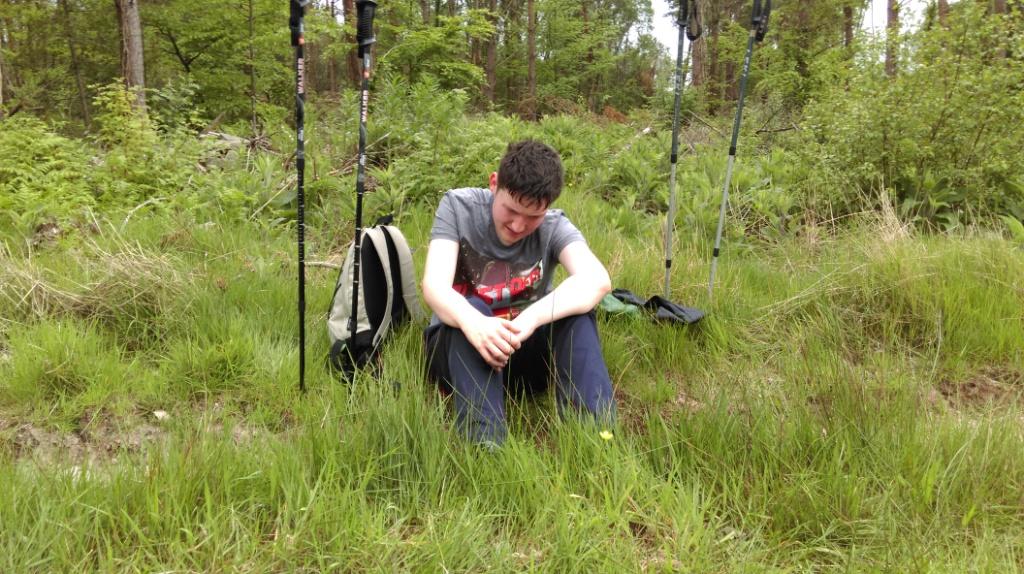 Around 1km west from its junction with the A479, we turned south off the A40 onto a minor road. We parked close to the track entrance at SO187202, then walked up this private access track towards the farm. At the farm buildings, a kilometre or so later, we met a member of estate staff who confirmed he was expecting us and knew we had permission. Another 1.5km further, we turned sharply right - almost doubling back on ourselves - to take the final path to the summit.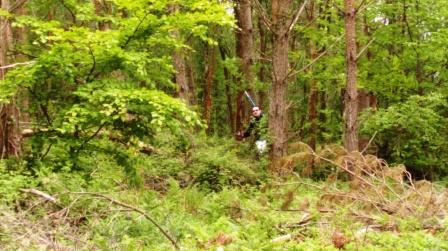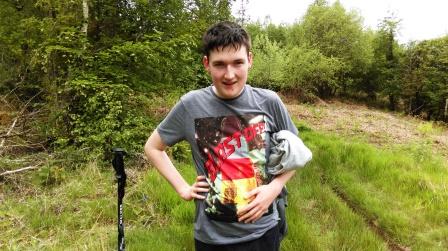 It was a warm and humid early afternoon, especially so with the shelter of the trees that encircled the clearing at the summit. Jimmy had a little explore around the summit area to try and find some kind of summit marker, before setting up his 2m station. As feared, he would be unable to solicit a single QSO on VHF!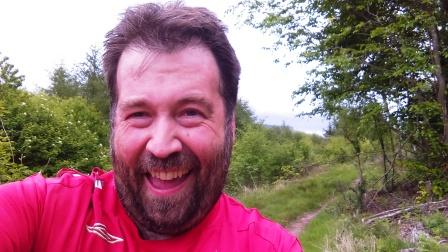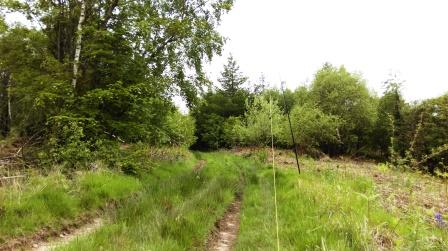 I was slow out of the blocks myself, focused on securing a Challenge multiplier on 10m or 6m before getting cracking towards the requisite four contacts on whatever band(s). Fortunately, I found Simon GW4TJC/P on Mynydd Rhiw GW/NW-064 for a S2S on 28MHz. Then I could relax and go to 40m for an easy qualification. Jimmy still hadn't raised any business on 2m, so he came over to my set-up and got his contacts on 40m SSB.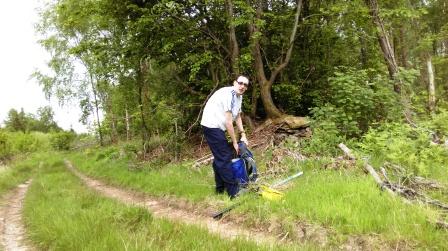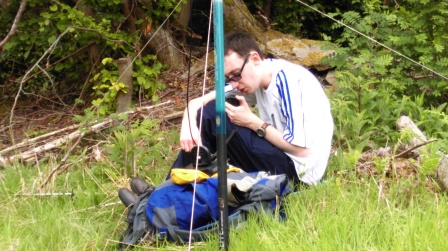 After packing up and returning to the car, we still had plenty of time available in the day, so went to squeeze another activation in before getting to the youth hostel. We headed for Coity Mountain GW/SW-012.
| | | | | | |
| --- | --- | --- | --- | --- | --- |
| Time | Call | Band | Mode | S2S | Op |
| 12:33z | GW4TJC/P | 28MHz | SSB | GW/NW-064 | T, J |
| 12:38z | G4CFS | 7MHz | CW | | T |
| 12:39z | ON6ZQ | 7MHz | CW | | T |
| 12:40z | G4SSH | 7MHz | CW | | T |
| 12:44z | MM3PDM/M | 7MHz | SSB | | J |
| 12:49z | G0FEX | 7MHz | SSB | | J |
| 12:54z | GW4CQZ | 7MHz | SSB | | J |