Mynydd Uchaf, GW/SW-031 - 358m ASL - SN 716 103 - OS Explorer 165 - 1 SOTA point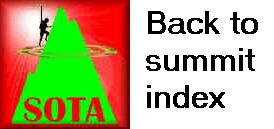 South Wales SOTA Trip - Day 6 - Friday 29th May 2015
The main objective was complete. All South Wales summits (41 of them) had been climbed and put on air for Summits on the Air. Now with one full day of our holiday outing left, it was time to serve more personal radio/hillwalking agendas. For me, this was to collect as many multipliers for the 6m/10m Challenge as possible - ie as many more unique summits as possible. For Jimmy, this meant trying to beat his previous record of six different summit activations in a day. So the concept that suited both of us was to try and do seven summits!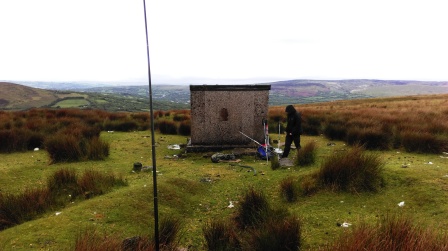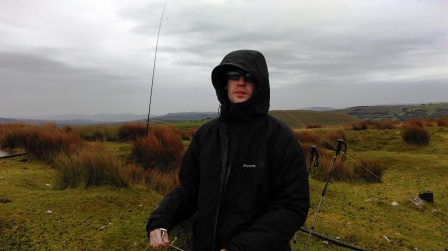 We kicked off with Mynydd Uchaf. Parking at the right-angle of the cul-de-sac country lane at SN718096, we faced a walk of about 900m with 50m ascent. Very easy, but first we needed to sit out a very heavy cloudburst. Our patience was rewarded, and the weather front moved off as expected from the forecast.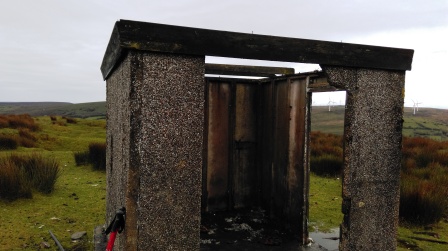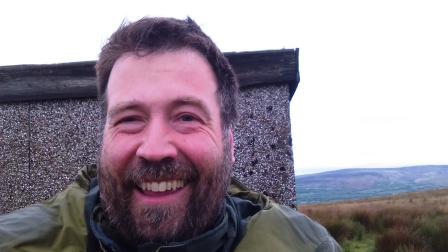 We made the simple walk to this rather grotty and ugly summit with its abandoned and ruined concrete shed, and no other distinguishing features. A few photos and phony smiles later, and we were setting up the antennas. I struggled to get any interest on 10m, but managed to get a couple of contacts on 6m SSB for the multiplier. Jimmy got his four on 2m FM, and I completed the activation on 40m CW.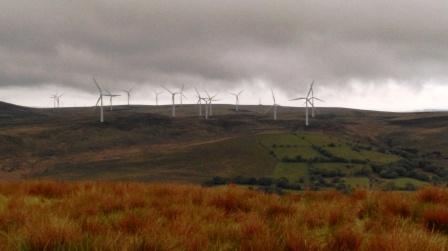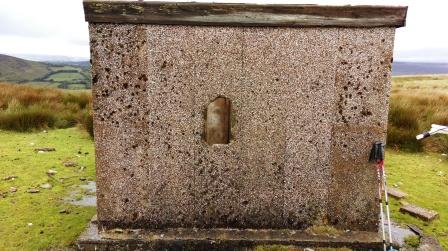 Job done. We took a brisk walk back to the car, and got on way to Mynydd Llangyndeyrn GW/SW-039.
| | | | | |
| --- | --- | --- | --- | --- |
| Time | Call | Band | Mode | Op |
| 08:27z | MW0CXH | 144MHz | FM | J |
| 08:29z | G0RQL | 144MHz | FM | J |
| 08:36z | GW4JQP | 50MHz | SSB | T |
| 08:41z | G0RQL | 50MHz | SSB | T |
| 08:42z | GW4JQP | 144MHz | FM | J |
| 08:45z | M0IMR | 7MHz | CW | T |
| 08:46z | MW3DLA | 144MHz | FM | J |
| 08:46z | PA7ZEE | 7MHz | CW | T |
| 08:47z | M0IML | 7MHz | CW | T |
| 08:48z | DL2EF | 7MHz | CW | T |
| 08:49z | G4SSH | 7MHz | CW | T |
| 08:50z | DL1FU | 7MHz | CW | T |