Mynydd y Betws, GW/SW-028 - 374m ASL - SN 664 094 - OS Explorer 165 & 178 - 1 SOTA point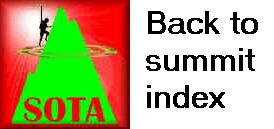 South Wales SOTA Trip - Day 4 (part 3) - Wednesday 27th May 2015
After the trials and tribulations of Mynydd Marchywel GW/SW-021, something much more relaxing was in order. Further considerations were a bit of a drive over to the west of the Brecon Beacons National Park to check in to Llanddeusant YHA, and the fact that there was some rain due to come in! As such, I asked Jimmy to direct me to Mynydd y Betws, which has a public road going right over its summit.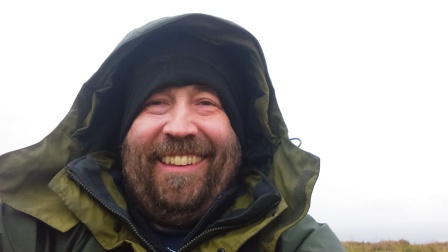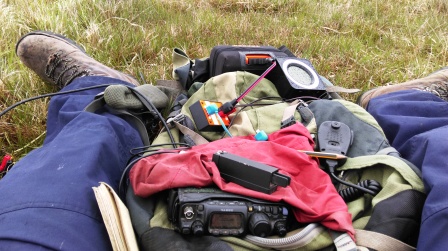 We parked at the highest point of the road, which is about 80m from the true summit point, and about 3m lower! I didn't even walk all that way to the nominal summit, just doing about 30m from the road and getting set up. Light drizzle had started, so I intended making short work of the activation.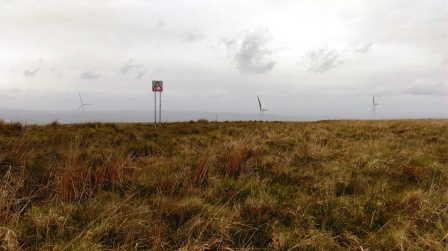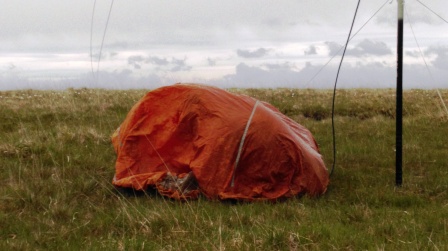 Between getting set up and starting operating, the rain intensified significantly. I offered Jimmy the bothy bag for his own use, which he accepted. I just made use of my ample frame, Exped drybags and other bits and bobs to provide rudimentary protection from the elements for my stuff. My phone was running out of charge, so I needed to use the SOTAbeams Phonepole as part of the set-up.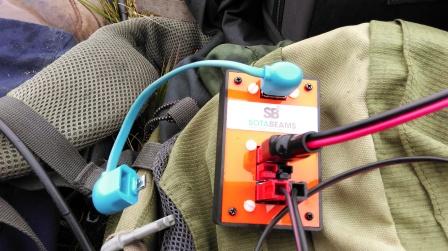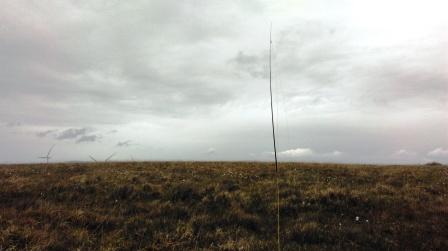 Thankfully, 10m was working and I made several contacts around Europe quite easily. Jimmy didn't find thngs quite so straightforward, but within five minutes of me qualifying, he had also done so, so not too bad. We packed up as quickly as we could, trudged the few muddy yards back to the road, and whacked the heater on in the car!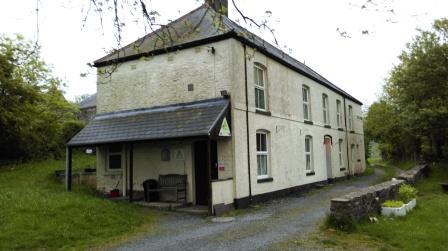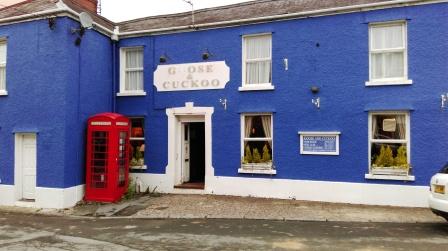 YHA Llanddeusant was a youth hostel from that past - and it was a delight. No warden, no staff, just an open accessible building, one or two other hostellers, and a note asking us to find ourselves some beds and get settled in! After a shower and change we drove out to the nearest village - Llangadog - and ate at the Goose & Cuckoo pub. Back at the youth hostel, we contemplated our final two GW/SW summits to be done the following day, starting with Fan Gyhirych GW/SW-006.
| | | | | | |
| --- | --- | --- | --- | --- | --- |
| Time | Call | Band | Mode | S2S | Op |
| 16:12z | DL9MDI | 28MHz | CW | | T |
| 16:13z | SP8RHP | 28MHz | CW | | T |
| 16:14z | DL3JPN | 28MHz | CW | | T |
| 16:15z | GW6OVD/M | 144MHz | FM | | J |
| 16:15z | F1IWH | 28MHz | CW | | T |
| 16:15z | SP9AMH | 28MHz | CW | | T |
| 16:16z | G0RQL | 144MHz | FM | | J |
| 16:17z | GW1PCR/P | 144MHz | FM | GW/SW-010 | J |
| 16:19z | DK7MN | 28MHz | CW | | T |
| 16:19z | EA2DT | 28MHz | CW | | T |
| 16:20z | GW6DGU | 144MHz | FM | | J |
| 16:20z | OK1CAS | 28MHz | CW | | T |