Trichrug, GW/SW-022 - 415m ASL - SN 699 229 - OS Explorer OL12 - 1 SOTA point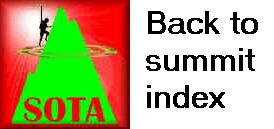 SOTA road trip, Day 3 - Monday 3rd August 2020
From Mynydd Cynros GW/MW-034, it was a short drive over the valley, via Llandeilo, in a south-westerly direction for the next hill. From the public roads to the south of the hill, a drivable byway leads up to a parking area, just below the summit ridge. From here it is a fairly easy 15 minute walk to the summit, albeit still with some steep grassy slopes to negotiate.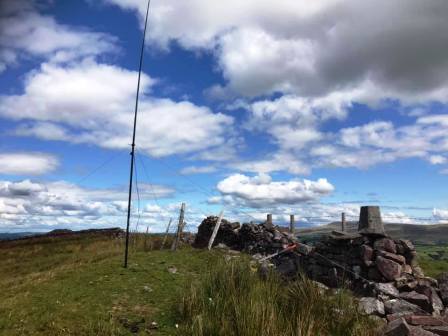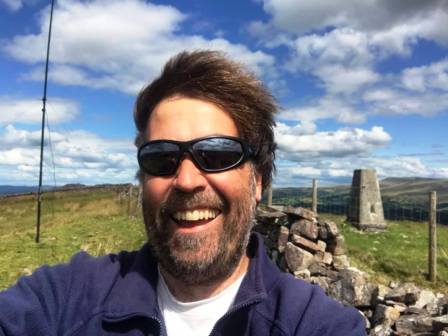 As I had noted things slowing down on CW on the previous activation, I followed my policy of starting with FT8 on this one. This lead to a rather exciting start to the activation, with two USA contacts and one into Kuwait coming in the first three QSOs! Croatia and Belarus were added to these, before I made a rare call (for this trip) on the 2m FM handheld, logging a further two local stations in the process.
The descent to the car was very rapid, and I got off on my way to Mynydd y Betws GW/SW-028.
| | | | |
| --- | --- | --- | --- |
| Time | Callsign | Band | Mode |
| 14:17 | W4PKU | 18MHz | FT8 |
| 14:25 | 9K2NO | 18MHz | FT8 |
| 14:26 | KB1YNT | 18MHz | FT8 |
| 14:28 | 9A4ZM | 18MHz | FT8 |
| 14:30 | EW6DM/P | 18MHz | FT8 |
| 14:38 | MW7KUL/P | 144MHz | FM |
| 14:40 | 2W0DSP | 144MHz | FM |