Mynydd Allt-y-grug, GW/SW-032 - 339m ASL - SN 751 079 - OS Explorer 165 - 1 SOTA point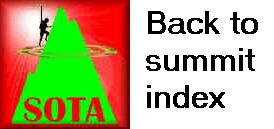 SOTA road trip, Day 3 - Monday 3rd August 2020
From Mynydd Uchaf GW/SW-031, it was a short drive south to Mynydd Allt-y-grug on the outskirts of Ystalyfera. I pulled my car into a tight space beside the start of the footpath, on a road corner due south-west of the summit. The initial walk up through the woodland was very boggy in places, and I made a mental note for my descent later, which I knew would be by torchlight.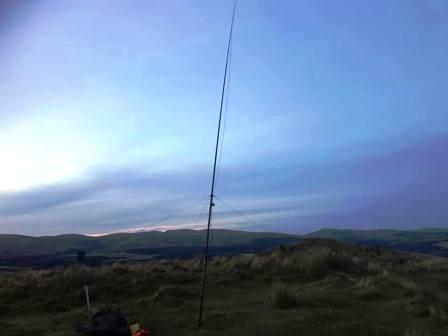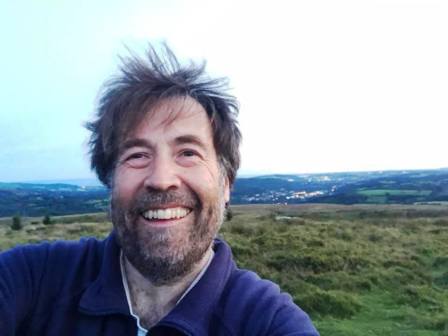 The path emerged from the woodland and become wide stony tracks, a maze of which weaved their way all over the top of this hill. The hill is topped by a pair of twin peaks, both at 338m ASL according to the OS mapping. I chose to set up on the one which matched the location coordinates of the official summit, though either would have been valid in the activation zone.
It was now too late even for the magic of FT8! It seemed to be magical with the first two QSOs coming easily enough in from Brazil! I then added one from a local SOTA chaser - MW6IUT - who I then worked again on 2m FM! But I still required a qualifying contact from a fourth unique station, and fortunately, this came on 2m FM from another local amateur.
It was well after 10pm, and I'd promised the staff member at Hafan y Coed, Abercraf, that I'd be arriving around 11pm! Navigating off the summit and back into the woodland path proved to be quite tricky and a little bit nerve-wracking! I did use the OS Map app on my iPhone to confirm my position a couple of times to get back on track! I did make it to Hafan y Coed fine though, and able to complete a quick and easy check in. I noticed a healthy stocked shelf of beers, wines, ciders and spirits, something I wasn't necessarily anticipating in a spiritual retreat. I asked if I could buy a beer to take to my room. "Oh just help yourself, that's just what previous guests have left" - Result!
I put everything on charge in my comfortable room, as I expected to be wild camping on a summit the following evening. The next day would kick off with Mynydd Drumau GW/SW-038.
| | | | |
| --- | --- | --- | --- |
| Time | Callsign | Band | Mode |
| 20:43 | PY2AB | 18MHz | FT8 |
| 20:49 | PP5CFL | 18MHz | FT8 |
| 20:52 | MW6IUT | 18MHz | FT8 |
| 21:06 | MW6IUT | 144MHz | FM |
| 21:07 | GW7MMG | 144MHz | FM |