Mynydd y Cwm, GW/NW-076 - 305m ASL - SJ 073 767 - OS Explorer 264 & 265 - 1 SOTA point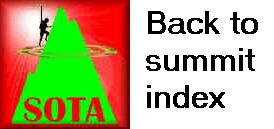 Saturday 7th March 2020 - Moel Gyw GW/NW-053, Foel Fenlli GW/NW-051, Moel Famau GW/NW-044, Penycloddiau GW/NW-054, Mynydd y Cwm GW/NW-076, Great Orme GW/NW-070, The Cloud G/SP-015 & Gun G/SP-013
It was about 2.40pm as I was parking in the wide track entrance after driving up from Penycloddiau GW/NW-054. I was doing well for time - but even so, was only halfway through my schedule for eight summit activations in the day! This hill was a mostly flat and fairly short easy walk, and very pleasant as I weave my way up the final woodland path to the summit.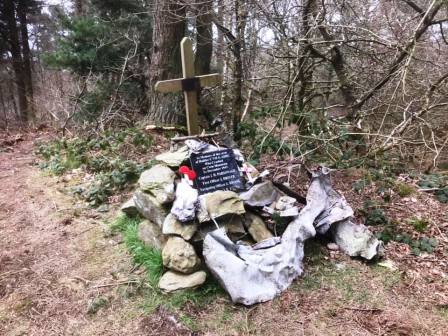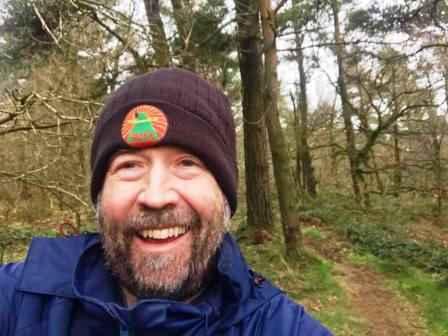 Beside the air crash memorial cairn, I put out my calls, but disaster! No sign of Gary M0XGS - anywhere! I got to three QSOs on 2m FM, and fortunately that third station had C4FM available. He'd never used it before, and certainly not for a simplex contact, so I talked him through the process. It was a few more minutes after that to get the qualifying contact for the activation (four unique calls), and then I was on my way.
There was plenty of time for a long detour - and short activation - of Great Orme GW/NW-070 - but this would take a lot more time than anticipated!
| | | | |
| --- | --- | --- | --- |
| Time | Callsign | Band | Mode |
| 15:07 | MW0IDX | 144MHz | FM |
| 15:14 | GW0DSJ | 144MHz | FM |
| 15:15 | GW8WND | 144MHz | FM |
| 15:17 | GW8WND | 144MHz | C4FM |
| 15:22 | 2E0LPL | 144MHz | FM |