Mynydd y Glyn, GW/SW-027 - 381m ASL - ST 032 896 - OS Explorer 166 - 1 SOTA point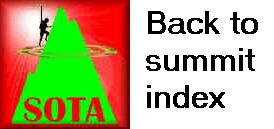 Easter Saturday 19th April 2014 - Mynydd y Glyn GW/SW-027
While it was tempting to try and drive down the farm road, we parked in its wide entrance at ST043883. After walking half a mile or so past Cefn-coed Farm and to Langton Court Farm, I reckoned I could have got away with driving that section and leaving my car up there. But no worries, we were enjoying the walking and it was a nice day.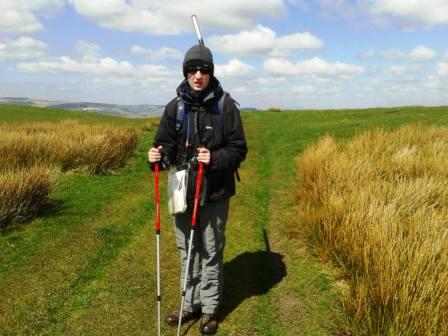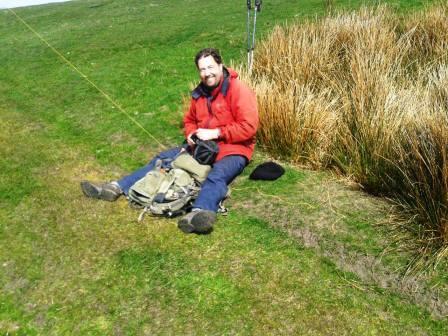 We then walked through the fields, which again were crammed with ewes and new lambs. The trig point on the raised land ahead could be seen in front of us. Jimmy explained that this wasn't the summit - which was a further flat 500m on - but was in the AZ. Upon reaching the trig point, I decided to set up there and let Jimmy go and visit the featureless true summit on his own. Jimmy dumped his rucksack at the trigpoint, as this looked to have a better VHF take-off than the true summit as well.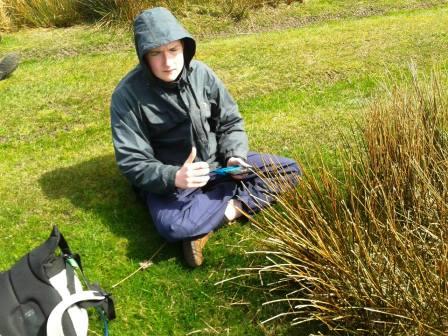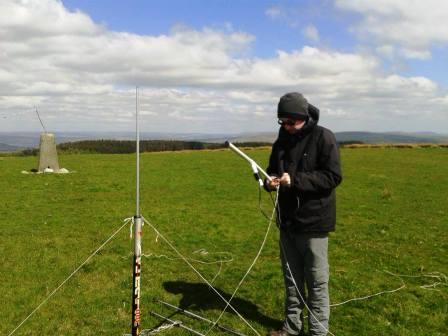 Again, I had some rare joy on 12m with a breathtaking 7 CW QSOs, mainly into Russia. Jimmy managed the requisite four QSOs on 2m FM, including S2S with Viki MW6BWA/P on Tor y Foel GW/SW-013. After completing our descent, it was off to Garth Hill GW/SW-034 for the 4th and final summit of the day.
| | | | |
| --- | --- | --- | --- |
| RC4R | 12m | CW | T |
| LZ2DL | 12m | CW | T |
| RW3SB | 12m | CW | T |
| UA1OJL | 12m | CW | T |
| UA3ICF | 12m | CW | T |
| UT5PI | 12m | CW | T |
| R9MW | 12m | CW | T |
| MW0JLA/M | 2m | FM | J |
| MW6BWA/P on Tor y Foel GW/SW-013 | 2m | FM | J |
| 2W0VEH | 2m | FM | J |
| G7SSG | 2m | FM | J |