Mynydd Llangyndeyrn, GW/SW-039 - 262m ASL - SN 482 132 - OS Explorer 178 - 1 SOTA point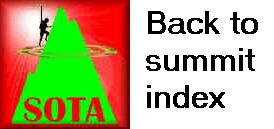 SOTA road trip, Day 3 - Monday 3rd August 2020
I started out early from the Baltic Inn in Pont Yates. I'd already pretty much made up my mind to go for a second consecutive night in booked accommodation. This was because I was planning to wild camp on a summit the next night (Tuesday) to coincide with the 2m contest evening. I didn't yet know what summit I'd be on by then, but I did know that I'd want to fully recharge my battery, headtorch, handheld and phone the night before.
The nearest summit to Pont Yates was Mynydd Llangynderyn. I drove the short distance up from the accommodation and parked on rough ground beside the road, due south of the hill. I entered the public right of way (track) opposite and made my way across uneven rising ground towards the summit, which wasn't too far away.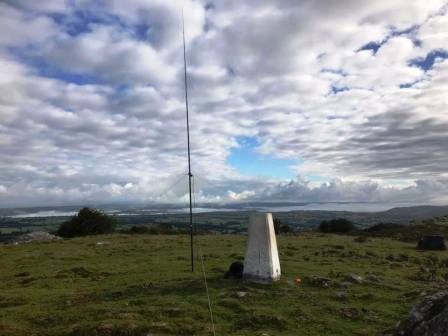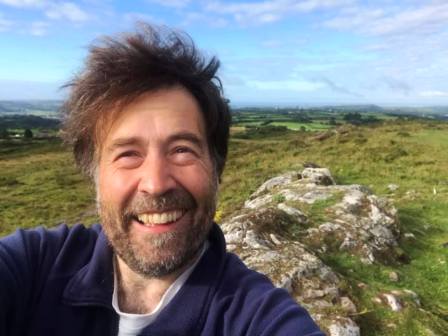 An early morning activation was completed quickly and easily on 17m CW. I now faced a very short drive to an even easier summit - Mynydd Sylen GW/SW-036.
| | | | |
| --- | --- | --- | --- |
| Time | Callsign | Band | Mode |
| 07:38 | SM5OMP | 18MHz | CW |
| 07:40 | DJ5AV | 18MHz | CW |
| 07:41 | OK2PDT | 18MHz | CW |
| 07:44 | OK2BKQ | 18MHz | CW |
| 07:49 | IK2WPO | 18MHz | CW |
| 07:50 | SM4CJM | 18MHz | CW |
| 07:50 | 9A1AA | 18MHz | CW |
| 07:51 | UT7LA | 18MHz | CW |