Guaza, EA8/TF-016 - 428m ASL - 28 03 02 N 16 41 38 W - Tenerife Hikers' Map - 1 SOTA point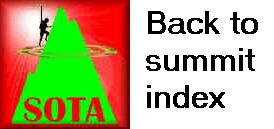 Determined to make an even earlier start than for
Rojar EA8/TF-019
four days earlier, we didn't stop off for breakfast when we drove out on the morning of Monday 12th September 2016. As such, we arrived at the parking spot, behind a farmhouse on the road out of Los Cristianos well before dawn. The first two photos below showing the early and middle parts of the route were actually taken during the descent; we completed these sections on the ascent in darkness using the light from our headtorches.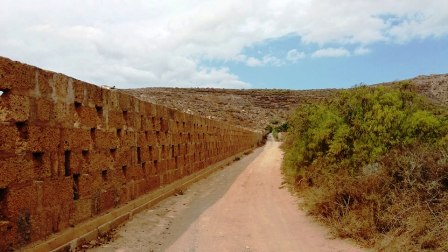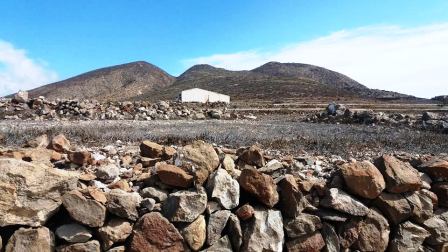 The long farm track continued beyond the large wall on its left, and eventually reached a sharp hairpin bend, and this was where it began to climb, gently. The track then curved around the side of the mountain, while still ascending, but only very gradually. We were looking out for a right turn to take us more steeply uphill and to the summit, but in darkness on this largely featureless barren hillside, this seemed quite tricky. We did find it though, and it did take us to the summit.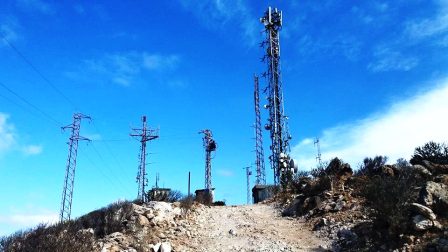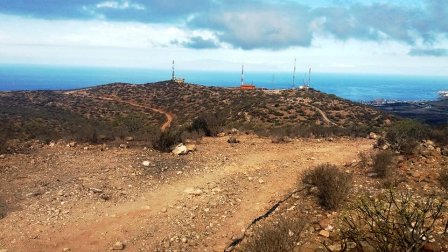 The summit was nowhere near as pleasant as that of Rojar four days earlier. This one also had sea views, but not as commanding or as aesthetically pleasing. It also had a ramshackle collection of ugly summit buildings, as well as many masts and power lines running right across the highest point. We hoped this wouldn't cause a destructive level of QRN to contend with on the HF bands.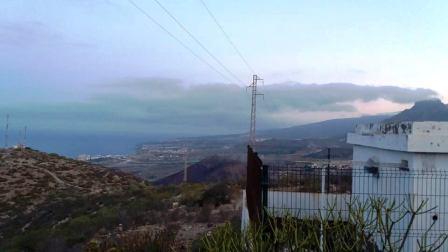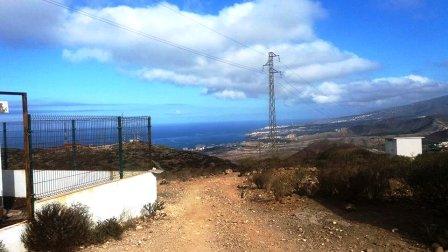 Thankfully, after setting up and switching on, there didn't seem to be prohibitive noise levels. I insisted this time that Jimmy started on the HF station; I wouldn't take over until he had achieved his qualification. Jimmy still grumbled that this took too long, but today it was 1 hour and 5 minutes, immeasurably better than the 4 and a half hours on EA8/TF-019! With the four contacts in the bag, Jimmy went over to his 2m FM station to try and get some local action, while I set to work on 20m CW.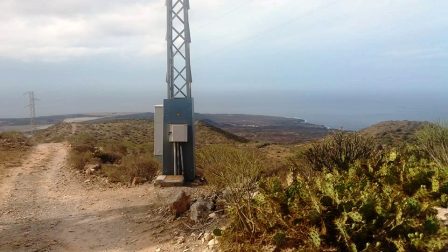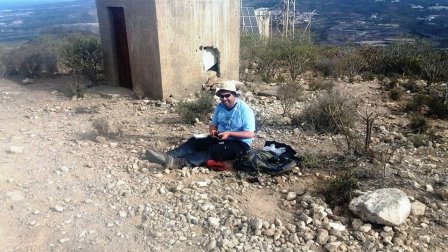 HF CW was, again, easy. 14 QSOs made in 17 minutes, all on the 20m band. One of these was a summit-to-summit QSO, with Jan OK2PDT/P on OK/OL-009 in the Czech Republic. Jimmy was having no joy on 2m FM though. I packed up but suggested Jimmy carried on calling on VHF. If nothing else, he could have a contact with me once I had descended sufficiently far.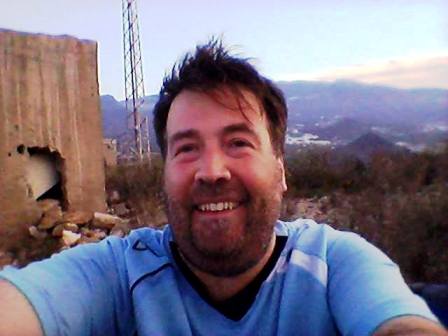 The good thing was that he didn't need this contact to qualify the summit this time; he had already got his four. However, it was nice for him to get at least one VHF QSO in the activator log again - and nice for me to get another SOTA chaser point, another SOTA chaser unique - and another SOTA complete! (A summit both activated and chased).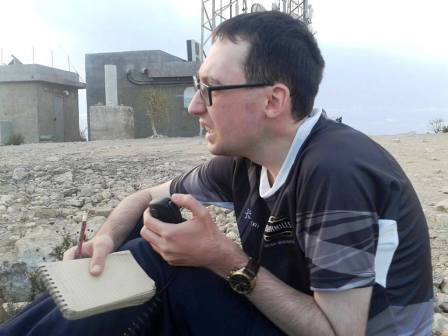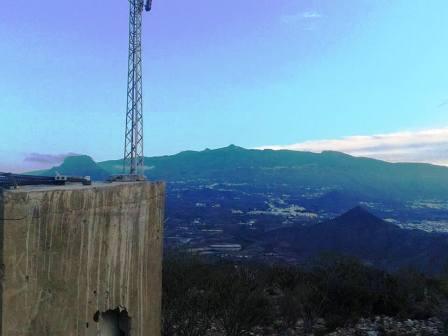 Although I was already well ahead of Jimmy, and then he would have to pack up before beginning his own descent, he still caught me up well before the hairpin bend onto the farm track. And this time, we were back at the apartments by mid-morning, so back to business-as-usual. Later in the holiday we took a family tourist trip up the cable car up
El Teide EA8/TF-001
, but did not continue to the summit (for which a permit is required) or activate.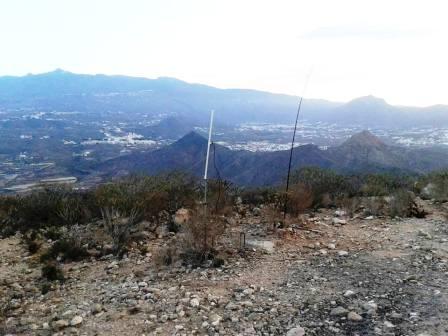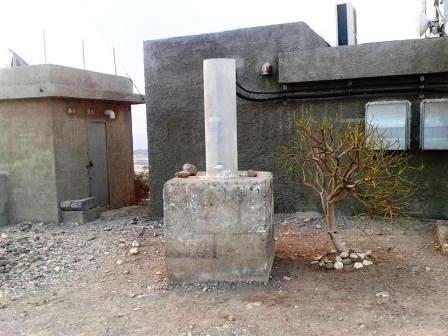 | | | | | | |
| --- | --- | --- | --- | --- | --- |
| Time | Call | Band | Mode | S2S | Operator |
| 07:40z | SA4BLM | 14MHz | SSB | | EA8/M0HGY/P |
| 08:37z | G0VWP | 14MHz | SSB | | EA8/M0HGY/P |
| 08:40z | HB9MKV | 14MHz | SSB | | EA8/M0HGY/P |
| 08:45z | GM0AXY | 14MHz | SSB | | EA8/M0HGY/P |
| 09:11z | G4SSH | 14MHz | CW | | EA8/M1EYP/P |
| 09:12z | DL3HXX | 14MHz | CW | | EA8/M1EYP/P |
| 09:13z | F6HKA | 14MHz | CW | | EA8/M1EYP/P |
| 09:14z | ON4FI | 14MHz | CW | | EA8/M1EYP/P |
| 09:15z | SA4BLM | 14MHz | CW | | EA8/M1EYP/P |
| 09:16z | GM0AXY | 14MHz | CW | | EA8/M1EYP/P |
| 09:17z | CU3BL | 14MHz | CW | | EA8/M1EYP/P |
| 09:18z | DL8DXL | 14MHz | CW | | EA8/M1EYP/P |
| 09:19z | CT1DRB | 14MHz | CW | | EA8/M1EYP/P |
| 09:20z | G3VXJ | 14MHz | CW | | EA8/M1EYP/P |
| 09:22z | OZ4RT | 14MHz | CW | | EA8/M1EYP/P |
| 09:25z | EA1AV | 14MHz | CW | | EA8/M1EYP/P |
| 09:27z | DL2HWI | 14MHz | CW | | EA8/M1EYP/P |
| 09:28z | OK2PDT/P | 14MHz | CW | OK/OL-009 | EA8/M1EYP/P |
| 09:58z | EA8/M1EYP/M | 144MHz | FM | | EA8/M0HGY/P |