Place Fell, G/LD-027 - 657m ASL - NY 405 169 - OS Explorer OL5 - 4 SOTA points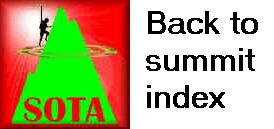 Thursday 24th July 2008 was the day where we departed from the route published in Trail magazine. We were supposed to have taken the Ullswater Steamer around to Howtown, then followed the ridge nearly to High Street G/LD-011. Instead, we would be following the Coast 2 Coast route out of Patterdale.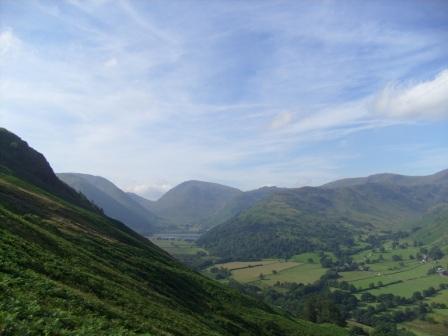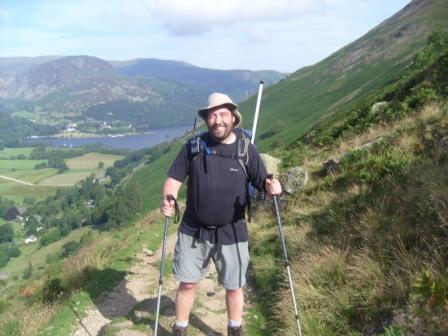 First, we enjoyed an excellent breakfast at the Old Water View. The notably good sausages, bacon, eggs and mushrooms were served with smoked salmon and a very good pot of tea. Our dried clothes were waiting for us in a washing basket outside our room when we arose, but no charge for this had been added to the bill. The name immediately before us in the guestbook was the comedian Frank Skinner, who had stayed the previous evening and was walking the C2C route.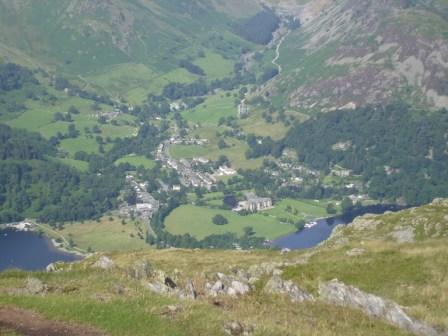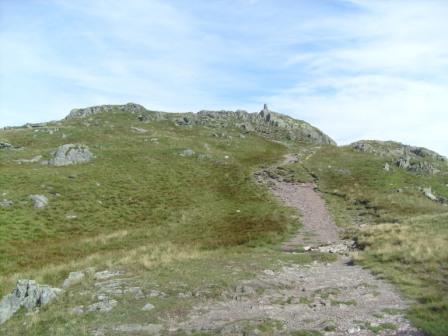 We left the village on a glorious and hot morning, and were soon ascending fairly steeply along the side of a ridge. At Boredale Hause, the C2C path we would be following veered up to the right, but we had other business to attend to first. We turned left, and headed up the punishingly steep path to Place Fell G/LD-027.

We were overtaken by a chap, but his dog was lagging way behind. It seemed to be struggling physically, and it looked an old, tired and sorry specimen. Five minutes later, it overtook me. Turning the corner past the helicoptered-in bags of stone, the path continued steeply to where the man seen earlier was lazing in the grass, enjoying his breakfast. His dog was also lying down, and I'm sure it gave me a sneaky wink of superiority! This man was working on the footpath restoration, and told me that he and his dog did this ascent five mornings every week.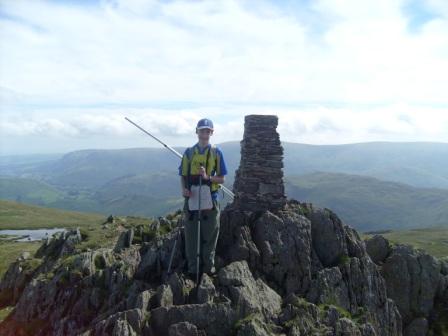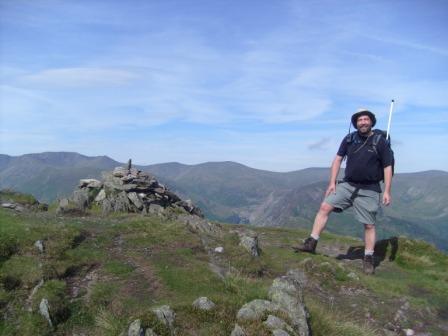 Jimmy and I pushed on for the summit, which we attained fairly soon after, having got the hardest parts of the climb over and done with. The views were excellent on this hot sunny morning. Nine contacts were made on 2m FM with the VX-110 and RSS, and we were commencing our descent by 10.45am. Not a bad early morning's work.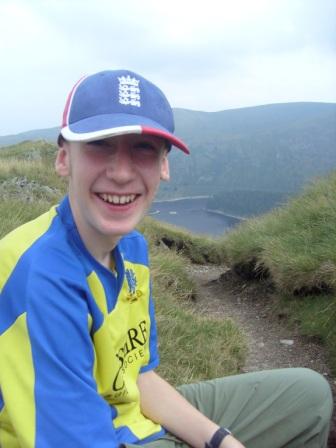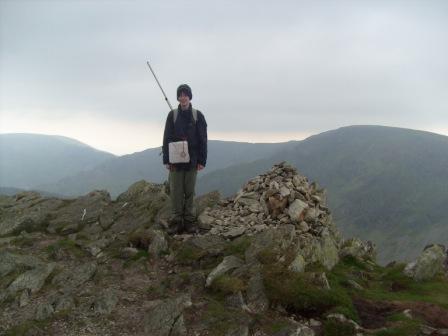 The hard steep paths back to Boredale Hause were taxing on the thighs, but after that, the day's walking was a joy. The C2C route weaved its way between and around crags, opening up new vistas and beautiful mountain tarns. We made rapid progress back towards the High Street ridge, and even considered another 'pointless' activation of G/LD-011 as we passed back over it.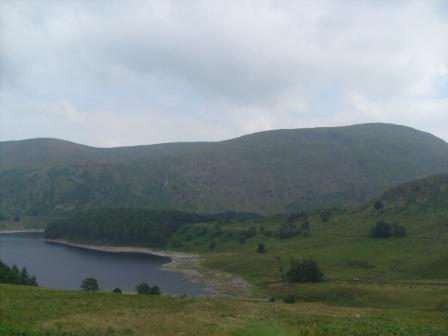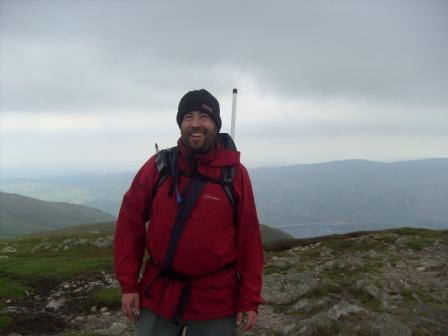 As we began the final ascent back onto the ridge, we paused for lunch, which was Ian's packed cheese and Branston butties and other bits and bobs from our rucksacks. Climbing onto the High Street ridge, the summit of G/LD-011 looked to be a long climb above us, whereas the Trail route descent via Kidsty Pike looked distinctly more manageable. In fact there was barely 40m in it, but I opted for Kidsty Pike! My mind was turning towards a second SOTA activation for the day, but one that would score points.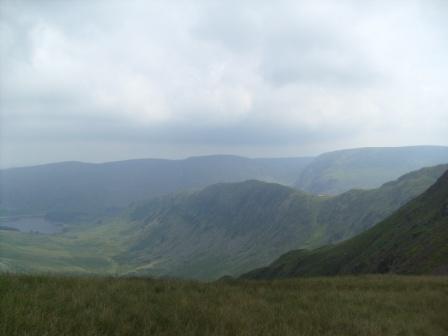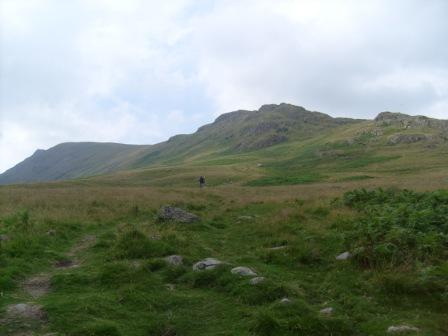 We hauled ourselves down the grassy slopes of Kidsty Pike and over to the side of Haweswater, and we were back to where we were two-and-a-half days ago. This time, the golden eagle was not to be seen, as we walked by the reservoir back to the car, which we were pleased to see still there! A short distance up the road was the Haweswater Hotel, which provided a welcome refreshment stop, as we began to plot our evening activation of Hallin Fell G/LD-043. Thanks to the following stations, all worked on 2m FM with 5 watts:
| | | | |
| --- | --- | --- | --- |
| G4WHA/M | Penrith | Geoff | J, T |
| G0TDM | Penrith | John | J, T |
| M0TES | Gleaston | Chris | J |
| G6LKB | Ulverston | Dave | T |
| G3VUS/P | Gleaston | Dave | T |
| G3WGV | Sleagill | John | J, T |