Staple Hill, G/SC-004 - 315m ASL - ST 240 166 - OS Explorer 128 - 1 SOTA point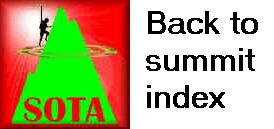 Day 8 - Sunday 1st August 2010 - Somerset and Dorset SCs

We tried Minehead itself for breakfast on the Sunday morning, but found that the Oggy Oggy pasty shop was not ready for us. Instead, we adjourned to the cafe next door for a cooked English breakfast to set us up for the day. That sorted, it was time for another long day on the road, but the last we would need to do.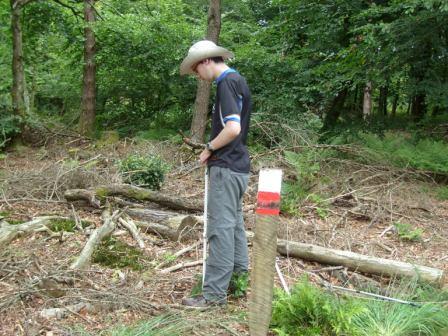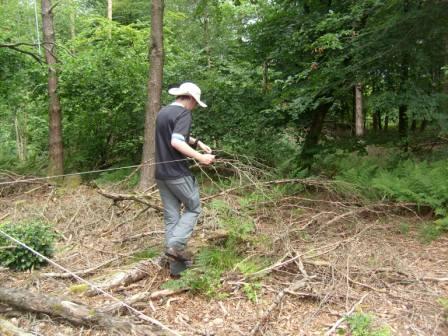 After breakfast, we took the A358 from Minehead to Taunton, from where we drove into the Black Down Hills. Jimmy navigated me to a parking spot at roadside on a minor lane at ST229163. From here, we walked back down the lane and over the road onto the bridleway. We followed this bridleway as per the OS 1:25000 sheet, but it was a poor route through another gorse labyrinth. With the hindsight of our return route, we would recommend activators take the right fork at ST231165 which gives good tracks right through to very near the summit.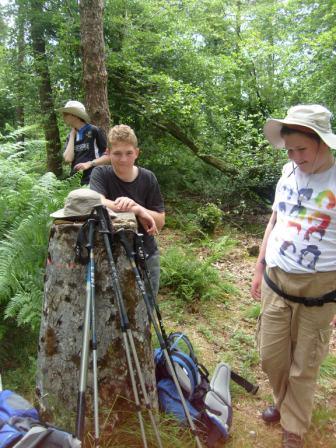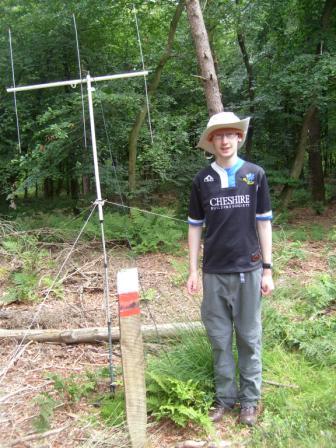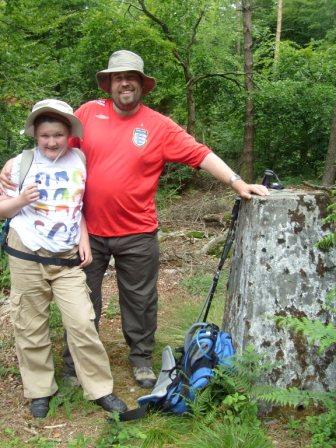 The summit trig point itself is not on a path or track, but set back about 30 yards in forest. Jimmy and Craig had found it by the time Liam and I got into the area, so they were able to talk us into it. I opted for a 5MHz SSB activation to give my new but so far underused NoV some involvement. Conditions were not great, but I made four contacts, all inter-UK.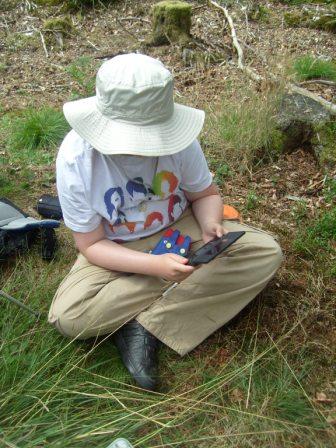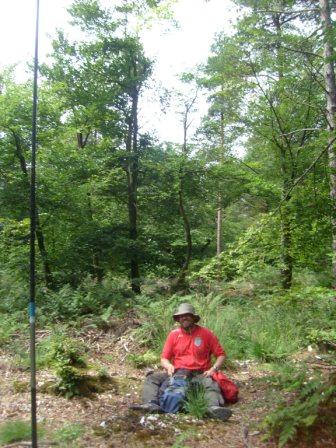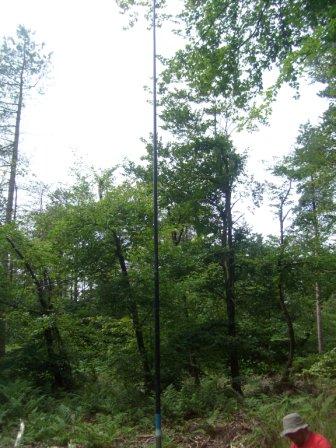 Fortunately, within minutes, Jimmy had made his four on 2m FM, saving us the inconvenience of erecting another HF aerial in the woods. We packed away, retreated, and established the considerably better ascent route than the one we had taken! We now faced the short car journey to Lewesdon Hill G/SC-009.
| | | | |
| --- | --- | --- | --- |
| GW7AAV | 60m | SSB | T |
| G1LAT | 60m | SSB | T |
| G4YLO | 2m | FM | J |
| GW1SXT | 2m | FM | J |
| G0TLK/P on Ditchling Beacon SE-006 | 60m | SSB | T |
| M3NFJ | 2m | FM | J |
| G3RMD | 60m | SSB | T |
| G4STH | 2m | FM | J |