Cleeve Hill, G/CE-001 - 330m ASL - SO 997 246 - OS Explorer 179 - 1 SOTA point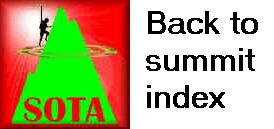 Thursday 29th August 2019 - Bredon Hill G/CE-003 & Cleeve Hill G/CE-001
Gig: The Platters
Venue: Concorde Club, Eastleigh
From Bredon Hill G/CE-001, I drove through Bishop's Cleeve and Cheltenham, and up onto Cleeve Common. Typically, the car park by the transmitter masts at the top was very busy, but there was one remaining space in which I gratefully parked. This is another trivial hill. The parking spot is already virtually on the summit - you could get out of your car, walk one or two paces, and start activating immediately - should you wish to do so!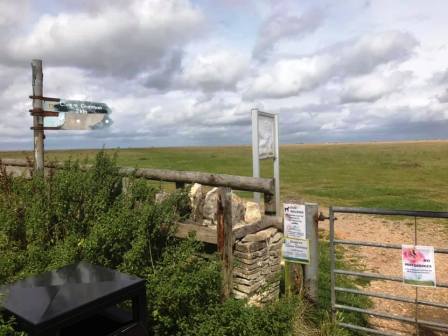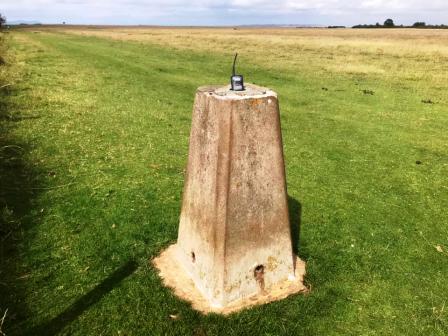 I chose to walk the short distance along to the trig point, as I always do. Although I did have sufficient time available to set up for HF, I was conscious of a 4pm load-in and soundcheck time for the gig, and wanted to keep some slack time in reserve in case of traffic hold-ups etc. Therefore, I attempted a low-effort 2m FM handheld activation first.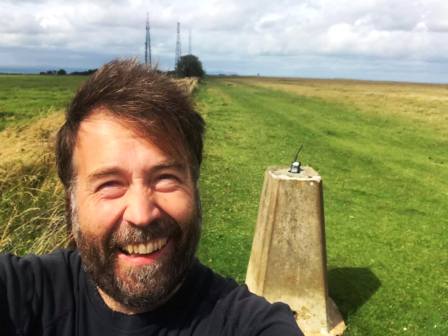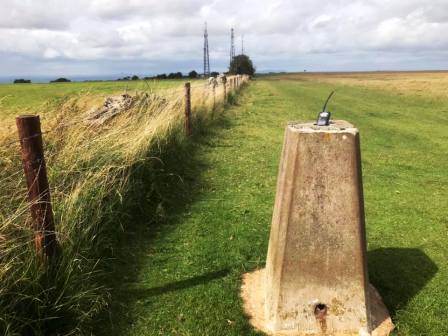 This was fine, and I'd recorded the requisite four QSOs in under ten minutes. Not the most exhilarating of radio experiences, but another activation recorded, another point in the honour roll, and a stress-free drive the rest of the way to Eastleigh. I arrived at the same time the other guys were loading in, and had a bit of a catch-up with them. This was the first time I'd seen them since Joe Longthorne's funeral. It was good to be working together again.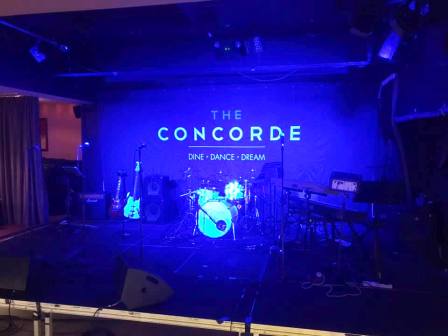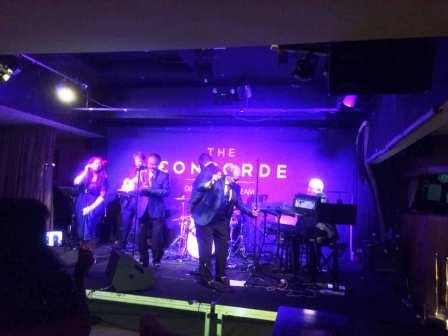 The Platters delivered a set of soul and Motown classics, and of course all their biggest hits like "Harbour Lights", "Twilight Time", "Smoke Gets In Your Eyes", "The Great Pretender" and "Only You". It was good fun, and I hoped to be getting the call to work with them again sometime. After the gig, what should have been a ten minute drive to my sister-in-law's place turned out to be half-an-hour due to the sudden closure of two roads.
After a good night's sleep, and an uncharacteristic late lie-in, I drove over to Sussex for an activation of Ditchling Beacon G/SE-006.
| | | | |
| --- | --- | --- | --- |
| Time | Call | Band | Mode |
| 12:21z | G4IZZ | 144MHz | FM |
| 12:26z | 2E0ECX | 144MHz | FM |
| 12:28z | M6KEF | 144MHz | FM |
| 12:29z | M0LEP | 144MHz | FM |