Bredon Hill, G/CE-003 - 299m ASL - SO 958 402 - OS Explorer 190 - 1 SOTA point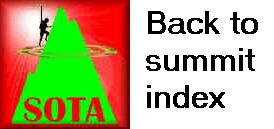 Thursday 29th August 2019 - Bredon Hill G/CE-003 & Cleeve Hill G/CE-001
Gig: The Platters
Venue: Concorde Club, Eastleigh
The Platters - remember them? I'm not even sure The Platters remember The Platters! Well anyway, that was the next gig in the diary. It was a bit of a trek down to Eastleigh, Hampshire for a single gig, but I had a party band gig in Newark-on-Trent two days later. I decided to stay over at my sister-in-law's place in Chandlers Ford, near Eastleigh, then stay south on a "day off", then head up for the gig in Newark. Of the summits I had yet to activate in 2019, Bredon Hill G/CE-003 and Cleeve Hill G/CE-001 were obvious choices to combine with the drive down to Hampshire.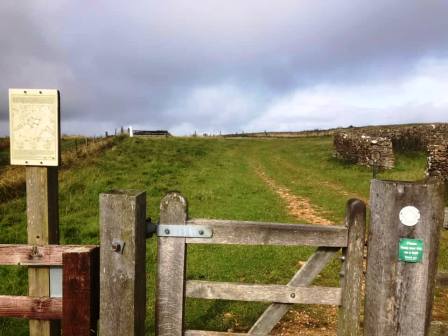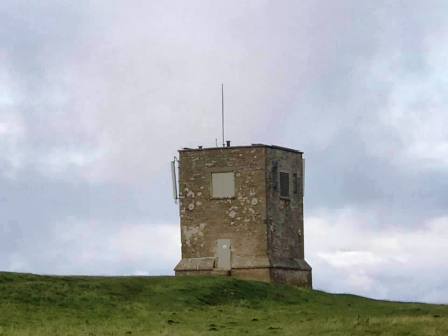 Navigating to the best parking spots for SOTA summits around the country is now much easier then it used to be. For the past year or so, I had been saving location details at every SOTA parking position, and I now had hundreds of them in my satnav, all named by the SOTA reference! As I reached the top of the dead-end road up from Kemerton, as usual, most of the parking places were already occupied - there's only about five positions there really. I managed to pull my car tight in against a fence just before the gate to grab the last viable spot.
It was now a familiar, pleasant, easy walk to the summit, taking about half-an-hour. The gradient is very gentle - almost flat really. I'd been lazy to the point of arrogance in just carrying my VHF handheld - no rucksack, so no HF back-up. This was no problem, and I made five contacts. I needed to be patient with a gap of 15 minutes between my second and third contacts, but I got there in the end!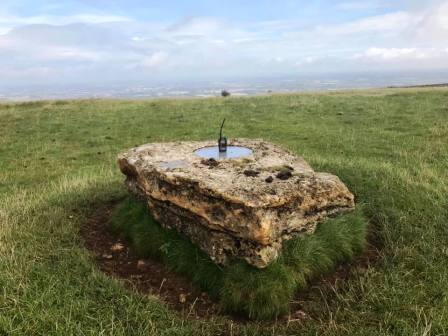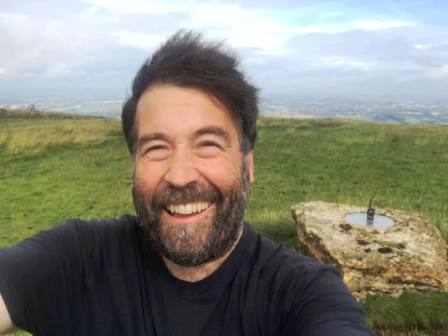 It was a pleasant mild morning with good views both at the summit, and as I walked back to the car. I now drove through Bishop's Cleeve and Cheltenham to my next summit - Cleeve Hill G/CE-001.
| | | | |
| --- | --- | --- | --- |
| Time | Call | Band | Mode |
| 09:35z | 2E0VAV | 144MHz | FM |
| 09:37z | G7KPR/M | 144MHz | FM |
| 09:52z | G8HMV | 144MHz | FM |
| 09:57z | 2E0FVR | 144MHz | FM |
| 09:58z | M0ZAG | 144MHz | FM |