Titterstone Clee Hill, G/WB-004 - 533m ASL - SO 592 779 - OS Explorer 203 - 2 SOTA points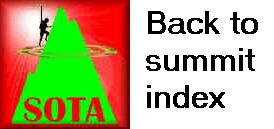 Navigation was easy on Sunday 3rd March 2019, as I'd programmed all the parking points into my satnav. I needed to get round to saving them all onto a memory stick before my car went in for its first M.O.T. just in case the battery got disconnected in the workshop and I lose all the information I'd programmed into the unit!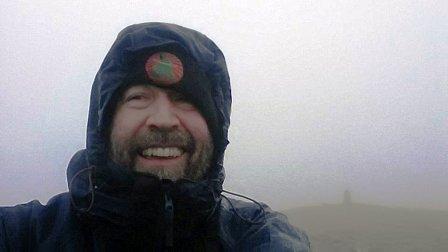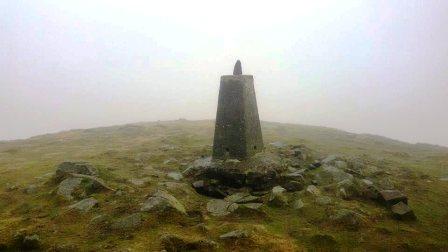 Despite having activated this hill umpteen times before, I actually found a new route up it. I walked along the road up to the first CAA complex on the hill, and noticed that there were actually two tall wire fences running in parallel on its northern boundary. In between the two was a paved path for walkers. I'd never spotted this before! Walking through it brought me round to where the metalled road re-emerges from the back of the compound, and I followed this up to its end, very close to the summit.
No problems with desensing or QRM on this hill, and six chasers were in the log on 2m FM, in a mammoth three minute operating session. The weather for the first two hills had been wetter than anticipated - the forecast had been for the rain to come in somewhat later - but less windy than expected, with Storm Freya reported to be still off the Cornish coast at this time. Next it was Long Mynd-Pole Bank G/WB-005.
| | | | |
| --- | --- | --- | --- |
| Time | Call | Band | Mode |
| 10:20z | G0LGS | 144MHz | FM |
| 10:20z | M0YDH/M | 144MHz | FM |
| 10:22z | G7TGK | 144MHz | FM |
| 10:22z | G0NUN | 144MHz | FM |
| 10:23z | G8MIA | 144MHz | FM |
| 10:23z | G7HEM | 144MHz | FM |