Detling Hill, G/SE-013 - 200m ASL - TQ 804 586 - OS Explorer 148 - 1 SOTA point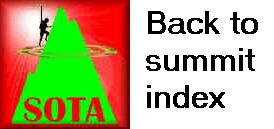 Saturday 31st August 2019 - Botley Hill G/SE-005 & Detling Hill G/SE-013
Gig: Simon Faulkner Band
Venue: Church Gables, Rolleston, Newark-on-Trent
From Botley Hill G/SE-005, I drove on the M25, M26, M20 and A249 to reach the White Horse Woods Country Park. This was another trivial "drive-to-the-top" summit, with the official summit now being the car park itself!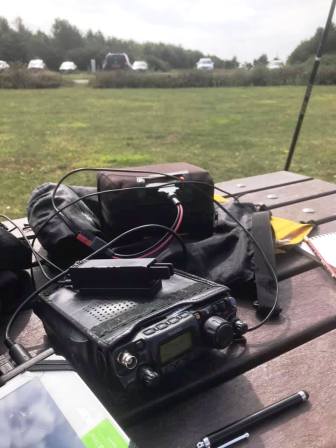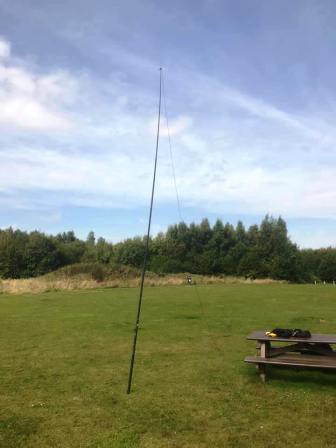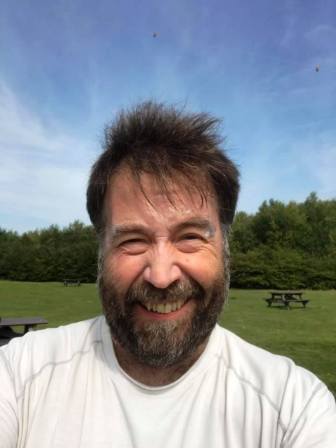 I had a bit more time for this activation - or so I thought! I spread my stuff out on the picnic table and made 21 QSOs on 40m and 20m, using FT8, CW and SSB modes. A healthy eight S2S QSOs were recorded. I hit the roads - but also hit traffic. The worst of it was the queue for the Dartford Crossing. I felt like not paying for it in protest - but ultimately, I did not fancy a summons!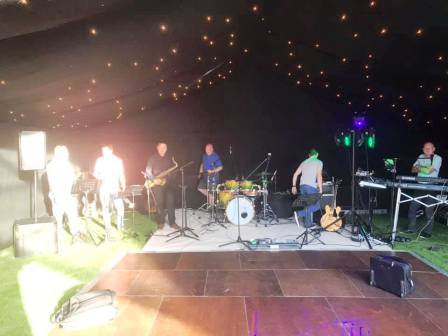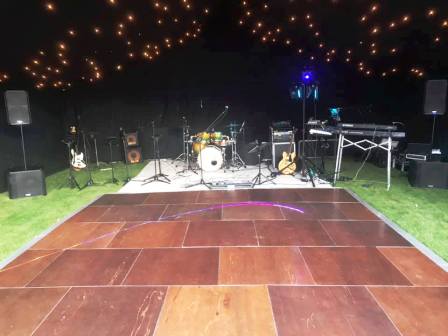 The Simon Faulkner Band that night was a seven-piece line-up including a three-piece horn section. Therefore it was a very enjoyable gig, moreso because the host were providing complimentary Estrella beer, and were employing a team of chefs preparing and distributing bowls of amazing food all through the night! The only thing was, I didn't get very far after the gig had finished. Just a few miles before I needed to pull in and get my head down! At 6am I woke up and made it then to the parking spot for Gun G/SP-013 - where I fell asleep once more, sleeping right through to nearly 11am!
| | | | | |
| --- | --- | --- | --- | --- |
| Time | Call | Band | Mode | S2S |
| 11:07z | IK2LEY | 7MHz | FT8 | |
| 11:09z | HB9CUE | 7MHz | FT8 | |
| 11:11z | DK1IO | 7MHz | FT8 | |
| n11:16z | DL3MCG | 7MHz | FT8 | |
| 11:20z | DL6WT | 7MHz | CW | |
| 11:24z | OK1CZ/P | 7MHz | CW | OK/ST-086 |
| 11:25z | DL5DXS/P | 7MHz | CW | |
| 11:28z | HB9BIN/P | 7MHz | CW | HB/BE-122 |
| 11:29z | DL6UNF | 7MHz | CW | |
| 11:30z | HB9CMC/P | 7MHz | CW | HB/AR-008 |
| 11:31z | DL3HXX | 7MHz | CW | |
| 11:34z | IX1IHR | 7MHz | CW | |
| 11:34z | EA2DT | 7MHz | CW | |
| 11:35z | DL1FU | 7MHz | CW | |
| 11:36z | OK/SP9MA/P | 7MHz | CW | OK/MO-020 |
| 11:37z | EI5HJ | 7MHz | CW | |
| 11:39z | HB9BAB/P | 7MHz | CW | HB/ZH-015 |
| 11:47z | SA4BLM | 14MHz | CW | |
| 11:59z | SV2RUJ/P | 14MHz | SSB | SV/EP-039 |
| 12:08z | DL0KC | 7MHz | SSB | DM/TH-046 |
| 12:12z | HB9BXQ/P | 7MHz | CW | HB/SG-042 |