Moel y Gamelin, GW/NW-042 - 578m ASL - SJ 176 465 - OS Explorer 256 - 2 SOTA points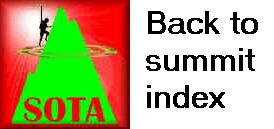 Saturday 1st February 2020 - Moel y Gamelin GW/NW-042 & Cyrn-y-Brain GW/NW-043
This particular SOTA outing has developed a rather typical pattern. It invariably starts with me picking up Richard G3CWI from his QTH five minutes drive from mine. Unusually, no flask of soup is prepared - and that's because lunch is always taken at the marvellous Ponderosa Cafe which sits at the parking spot between the two hills. The difference today was that Richard, now a keen YouTuber, had an idea for a video shoot.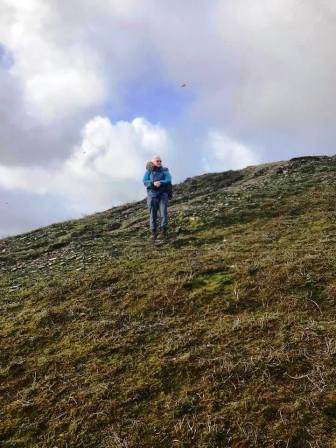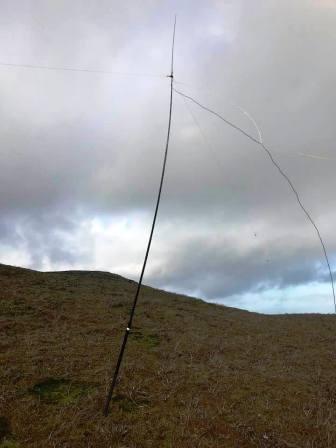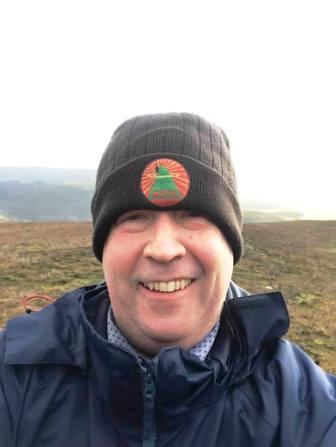 I always prefer to tackle Moel y Gamelin first, as it is the longer and more strenuous of the two, albeit still a perfectly pleasant walk of about 45 to 60 minutes. It was very windy, so I needed to drop down on the East side of the summit to gain sufficient shelter to get the Bandhopper 4 linked dipole erected - and find a spot comfortable enough in which to operate.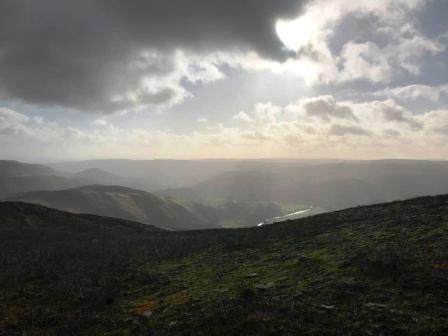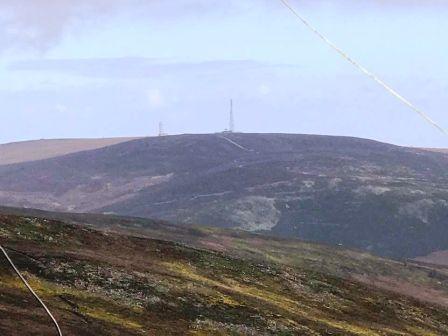 Richard's idea for the film was a "shootout" to see who could make the most contacts. As usual in these "contests", Richard chose his own working conditions, while specifying what mind had to be. I was restricted to using the FT8 datamode on HF, while Richard would use 2m FM from his handheld. The results - and indeed the resulting video can be seen on the Cyrn-y-Brain GW/NW-043 report - as that was the summit we went to after the lunch in Ponderosa.
| | | | | |
| --- | --- | --- | --- | --- |
| Time | Callsign | Band | Mode | S2S |
| 10:31 | EI9IB | 3.5MHz | FT8 | |
| 10:32 | GM0AXY | 3.5MHz | FT8 | |
| 10:35 | MW0IDX | 3.5MHz | FT8 | |
| 10:38 | G4RRM | 3.5MHz | FT8 | |
| 10:40 | G4TJC | 3.5MHz | FT8 | |
| 10:42 | MW0OFA | 3.5MHz | FT8 | |
| 10:46 | M0TMD | 3.5MHz | FT8 | |
| 10:53 | SQ9NFC | 10MHz | FT8 | |
| 10:55 | IK3ZBG | 10MHz | FT8 | |
| 10:58 | IU1JRN | 10MHz | FT8 | |
| 11:03 | DB8SB | 10MHz | FT8 | |
| 11:07 | DB6LL | 10MHz | FT8 | |
| 11:10 | DF1OA | 10MHz | FT8 | |
| 11:12 | DL5DQZ | 10MHz | FT8 | |
| 11:14 | SP5UFE | 10MHz | FT8 | |
| 11:37 | 2E0LKC | 144MHz | FM | |
| 11:40 | MW0TYM/P | 144MHz | FM | GW/NW-044 |