Moel y Gamelin, GW/NW-042 - 578m ASL - SJ 176 465 - OS Explorer 256 - 2 SOTA points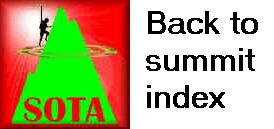 Friday 15th February 2019 - Moel y Gamelin GW/NW-042 & Cyrn-y-Brain GW/NW-043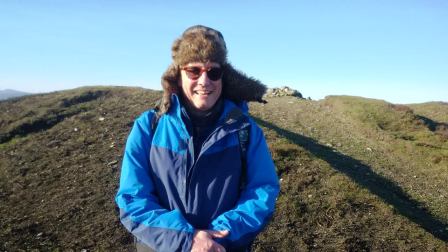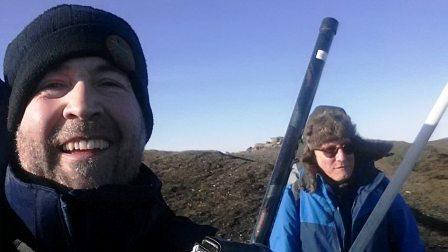 This is a classic SOTA day out. It simply has to be done, every calendar year. I picked up Richard at 0630 and we drove across to North Wales, via breakfast at the McDonalds at Lymm Truck Stop (M6 J20 services). We noticed the satnav was taking us an unfamiliar route and found ourselves at the bottom of the steep valley with a rough stony crossing over a ford to negotiate. No problems - thankfully.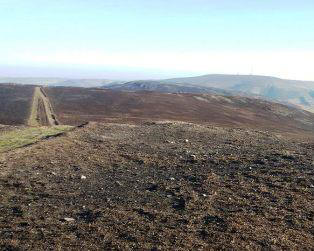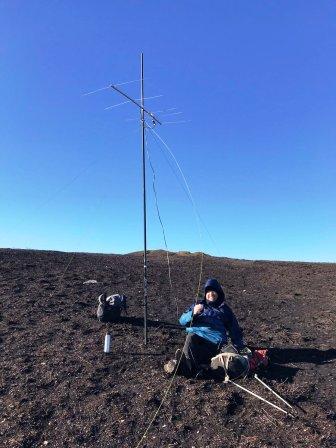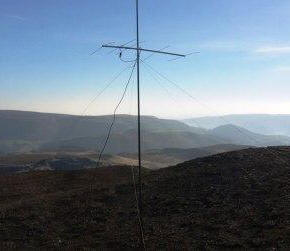 Moel y Gamelin GW/NW-043 was same as usual, with the initial slog up Moel y Faen to tackle, and then the several false summits. Richard set up for some HF, mainly 5MHz activating. I prepared for 2m FT8, finding the band rather busy and logging 14 contacts. Locators worked were IO70, 75, 83, 85, 93, 94, JO01, 02. At one point I was called by a DL station, but simultaneously by a G station in the adjacent IO93 square - and WSJT-X automatically launched into working the nearer station. I called the DL station immediately after this QSO, but never saw it again.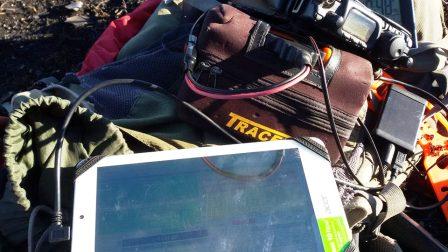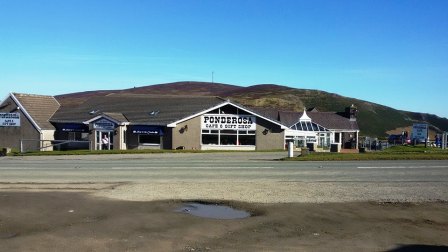 After packing up, Richard was grumbling about the burnt heather, and slipperiness of the resulting bare peaty soil. As the words left his mouth, my feet disappeared from beneath me, and I was dumped into said peaty soil. Richard laughed. My sense of humour abandoned me. We walked back to the Ponderosa under brilliant sunshine.
Lunch at the Ponderosa was the delicious steak & ale pie, with chips, peas, carrots and gravy. It was wonderful, as it always is, and set us up for the now entirely necessary "constitutional" walk up Cyrn-y-Brain GW/NW-043.
| | | | |
| --- | --- | --- | --- |
| Time | Call | Band | Mode |
| 10:07z | G4KRN | 144MHz | FT8 |
| 10:07z | G4PDF | 144MHz | FT8 |
| 10:12z | GM4FVM | 144MHz | FT8 |
| 10:14z | G4SFY | 144MHz | FT8 |
| 10:16z | M0XVF | 144MHz | FT8 |
| 10:31z | GM4GUF | 144MHz | FT8 |
| 10:35z | MM3DDQ | 144MHz | FT8 |
| 10:40z | G7NUC | 144MHz | FT8 |
| 10:44z | G0RQL | 144MHz | FT8 |
| 10:51z | G3YDY | 144MHz | FT8 |
| 10:52z | G8FRJ | 144MHz | FT8 |
| 10:54z | G8NRY | 144MHz | FT8 |
| 10:59z | MX1COL | 144MHz | FT8 |
| 11:03z | G8EOH | 144MHz | FT8 |