Mynydd Twyn-glas, GW/SW-019 - 472m ASL - ST 259 978 - OS Explorer 152 - 1 SOTA point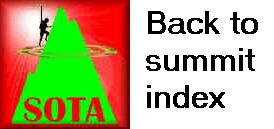 Good Friday 18th April 2014 - Mynydd Twyn-glas GW/SW-019
We parked on a large triangle of rough ground at ST236980 adjacent to the road corner. This was a longer but easy walk, 2.5km along good tracks. The tracks were rather stony, so I preferred the going on a dry grassy path parallel to the track.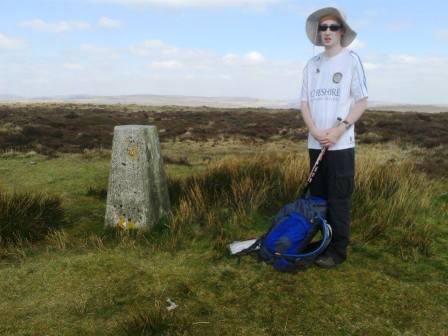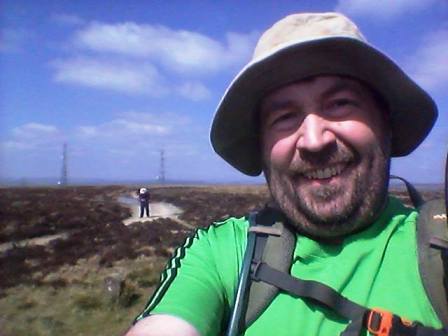 Eventually we reached the junction of paths beside the transmitter compound. We continued ahead and to the right of the mast, now on a narrower but still very well defined path. The trig point was attained shortly after.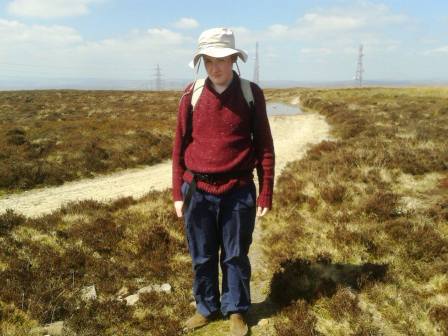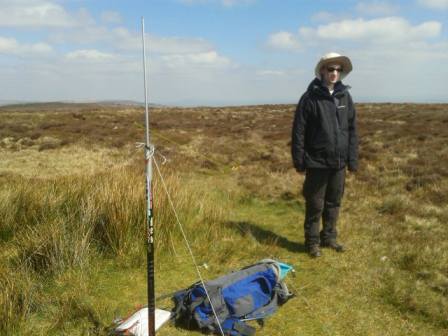 Jimmy had no problem on this one, racking up 13 contacts on 2m FM. I found the going on 12m very difficult again, and managed only to answer a CQ call from R4MZ in order to bag that all-important Challenge multiplier. In order to qualify the activation, I changed band to 40m, bagging S2S with Mark G0VOF/P on Longridge Fell G/SP-014 and MW/SM0HPL/P on Cefn yr Ystrad GW/SW-008. I heard Barry M0IML/P on Detling Hill G/SE-013, but couldn't get through, so SWL log for that one! My total was 5 CW contacts, all but one on 40m.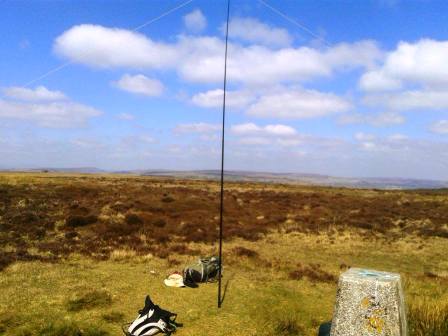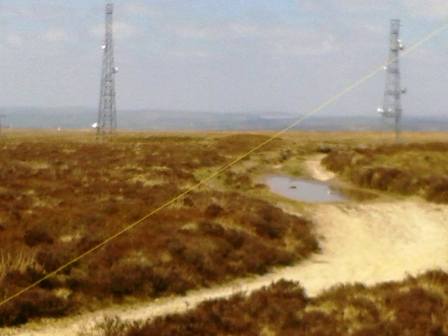 After returning to the car, we headed to Mynydd y Lan GW/SW-024.
| | | | |
| --- | --- | --- | --- |
| GW0IRT | 2m | FM | J |
| M6JCE | 2m | FM | J |
| GW1CEQ/P | 2m | FM | J |
| GW0VSO/M | 2m | FM | J |
| 2E0MDJ | 2m | FM | J |
| G0LGS | 2m | FM | J |
| GW1CEQ/P on Garth Hill GW/SW-034 | 2m | FM | J |
| R4MZ | 12m | CW | T |
| 2E0IXC | 2m | FM | J |
| G0DLV/P on High Willhays G/DC-001 | 2m | FM | J |
| 2W0WTX | 2m | FM | J |
| G0VOF/P on Longridge Fell G/SP-014 | 40m | CW | T |
| MW/SM0HPL/P on Cefn yr Ystrad GW/SW-008 | 40m | CW | T |
| G3OKA | 40m | CW | T |
| G0PLA/P | 2m | FM | J |
| G0BPU | 40m | CW | T |
| G4ENZ | 2m | FM | J |
| M6DZZ/M | 2m | FM | J |