Sharp Haw, G/NP-029 - 357m ASL - SD 959 552 - OS Explorer OL2 - 1 SOTA point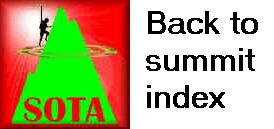 Saturday 2nd June 2018 - Sharp Haw G/NP-029 & Normanby Top G/TW-005
Gig: The Ragdolls
Venue: Grange Leisure Park, Mablethorpe
After a good nightís sleep at Haworth youth hostel, I enjoyed a huge YHA cooked breakfast. I was good though, and honestly entered all the calories into the MyFitnessPal app on my smartphone. The total was pretty frightening, but at least it made it clear what I could (or more-to-the-point, couldnít) eat for the rest of the day! Itís a good system though, and I was successfully losing weight with a combination of calorie counting, exercise, and teetotalling.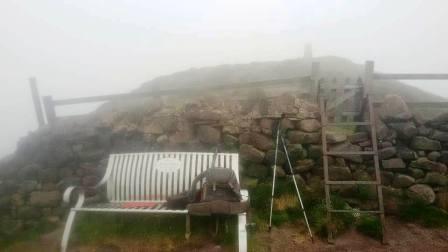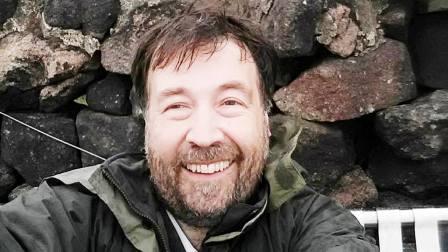 The obvious summit to head for was Sharp Haw G/NP-029, and my satnav successfully routed me to the 90 degree road corner from where the usual walking route begins. Thereís parking here for about four cars, and mine was the first to arrive today. It was, unfortunately, raining - but I was not in a position to hang around. I had a long drive ahead for that nightís gig over on the East coast, and was hoping to slot another SOTA activation in en route. I put my boots and waterproofs on and went for it.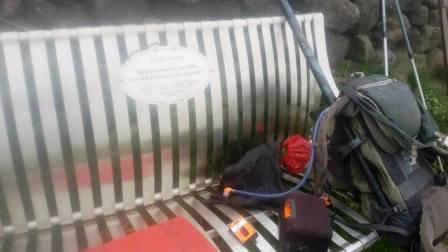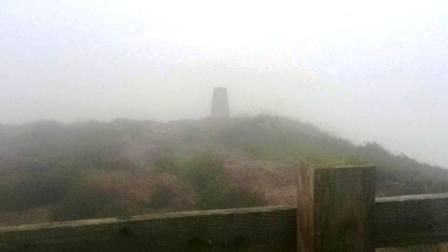 I was quite lucky, for the rain eased for most of the walk, and the ground underfoot was pleasantly firm - unlike the very boggy conditions when I walked up here with Marianne in 2017! I made good progress to the top, and made sure that the Google Fit pedometer app was working on my smartphone, and feeding the data through to the MyFitnessPal app, and getting rid of some of those calories from breakfast! The rain returned as I reached the summit and bgean to get heavier, so I abandoned any idea of setting up for 20m - and tried for a handheld-only activation.
On my last two visits to Sharp Haw, it has been a challenge to muster up the four QSOs, and I failed on one of those occasions. Hence I was pleased to quickly have six locals in the log on this occasion! Now it was time to get a good chunk of road miles in - Normanby Top G/TW-005 the next target.
| | | | |
| --- | --- | --- | --- |
| Time | Call | Band | Mode |
| 09:35z | 2E0XLG | 144MHz | FM |
| 09:37z | G4MYU | 144MHz | FM |
| 09:40z | G7JZM/M | 144MHz | FM |
| 09:42z | M6KZB | 144MHz | FM |
| 09:43z | G6XBF | 144MHz | FM |
| 09:45z | G8VNW | 144MHz | FM |