Watch Hill, G/LD-054 - 254m ASL - NY 158 318 - OS Explorer OL4 - 1 SOTA point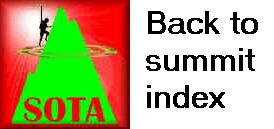 Our unexpected youth hostel stopover in Cockermouth brought about this unexpected hill. Jimmy felt it would be wrong to stay in Cockermouth and completely ignore both Watch Hill G/LD-054 and Binsey G/LD-041 on Saturday 26th July 2008. I agreed, and so checked the map for which one looked the easiest!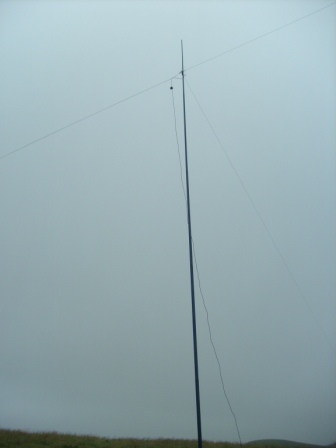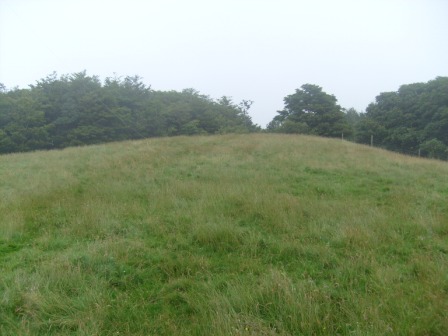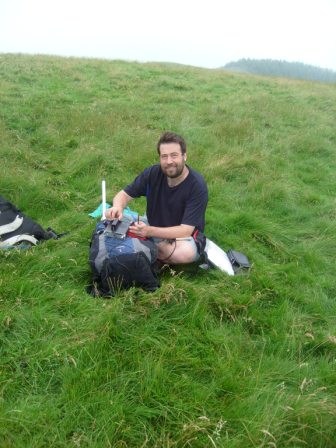 Watch Hill got the nod, and Jimmy directed me out of Cockermouth on a minor road. We parked at the start of the forest track at NY161314, where there was plenty of room. A Forestry Commission sign advised walkers to beware of fast mountain bikes, so I was assured that this route was OK for public access.

Jimmy and I made our way up the gently ascending zigzagging forest rides, but knowing that some hard work was to follow, looking at the steeply rising banks to our left. Eventually, we reached the wall, and looking westwards was a gap through the trees up a steep muddy grassy bank. This was hard work for two lads who had just done a 35 mile circular followed by Scafell Pike G/LD-001, but at least we were getting pretty fit!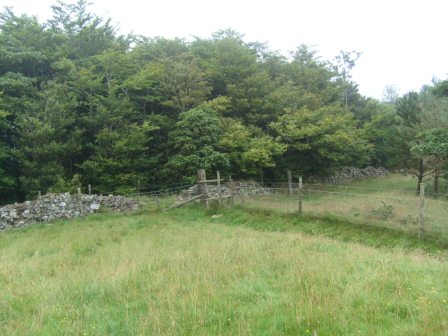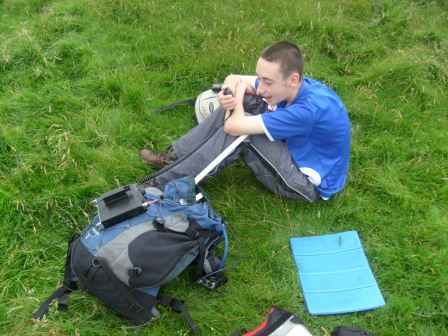 The summit itself was out of the trees in a corner of a field. We set up the 80m dipole antenna on the fishing pole, and I kicked off on 3.557MHz CW. Just seven contacts were made before things went quiet, so Jimmy took over and called on 3.659MHz SSB. He made four contacts, and then there was nobody else calling him either! Not to worry, there were other summits to do today. We descended a different way, down a small but steep-in-places path through the woods, more or less straight down to the car without touching the forest roads. Jimmy directed me back to the A66, and off to Great Mell Fell G/LD-035. Thanks to the following stations, all worked on 80m with 5 watts:
| | | | | |
| --- | --- | --- | --- | --- |
| G4OBK | Pickering | Phil | CW | T |
| G4ELZ | Newton Abbott | Jeff | CW | T |
| G0AOD | Tutbury | Dave | CW | T |
| G0TDM | Penrith | John | CW | T |
| MW0IDX | Kinmel Bay | Roger | CW | T |
| ON4CAP | Oostkamp | André | CW | T |
| MW0IDX | Kinmel Bay | Roger | SSB | J |
| G0TDM | Penrith | John | SSB | J |
| GW4BVE | Pool Quay | John | SSB | J |
| GM4WHA/P | Annan | Geoff | SSB | J |