I did originally mean to do this one as a double with Great Coum G/NP-011 a while back. However, on that occasion I ran out of time, and needed to head home after the first summit.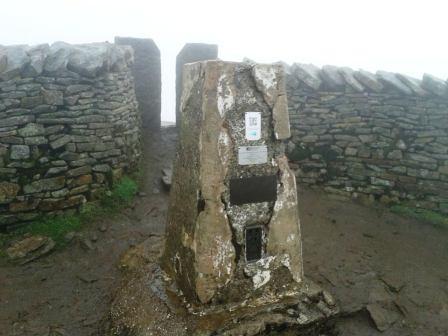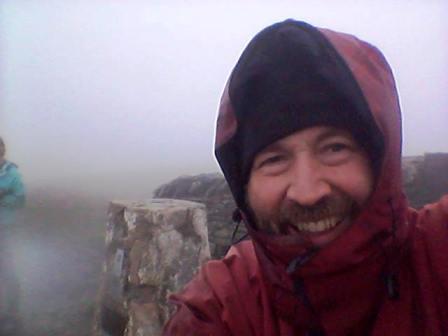 Liam and I had a pass-out for Sunday 4th May 2014, so I decided to head back up to the Dales to do the originally intended walk - the shorter approach to Whernside summit from the road that runs between it and Great Coum. Although this only involves around 270m of ascent, some of the grassy slopes are quite steep and taxing, and the walk from the Settle-Carlisle railway, while longer and with more height-gain, is definitely easier going!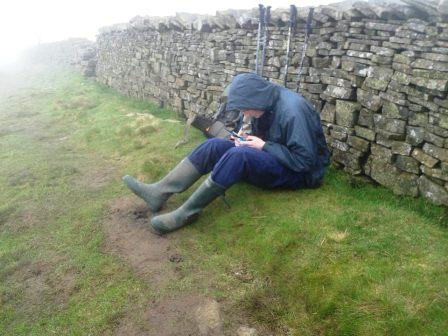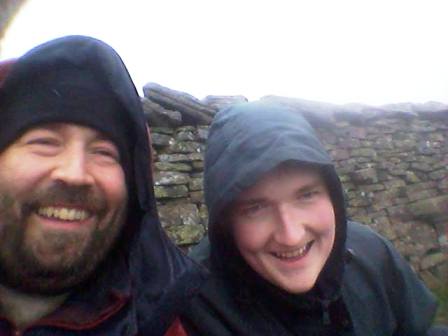 Nonetheless, this is a fairly short route and it didn't take too long to attain the summit. All the ascent was accompanied by very light rain in thick mist, but with a constant breeze we didn't actually get wet. I set up the 12m GP on one side of the summit wall, and we sat on the other side for shelter.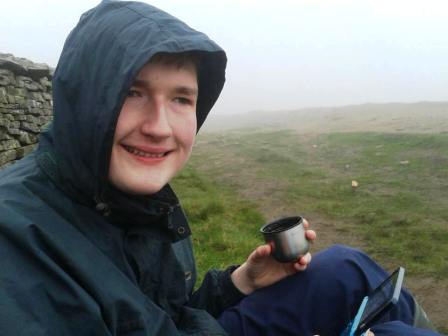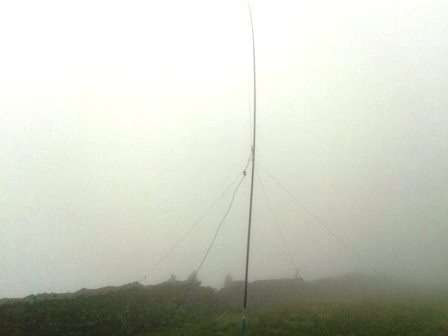 12m was dominated by local G stations in Lancashire and Yorkshire, but 4Z (Israel) and 4L (Georgia) made it through into the log. After around 40 minutes of operating and soup consuming (Baxter's Chicken Broth), I had logged twelve QSOs on 12m, 7 on CW and 5 on SSB. Liam and I descended the same way and got to the car. At this point I decided it was a little too late to consider doing Ingleborough G/NP-005, so instead aimed for Easington Fell G/SP-012.
| | | |
| --- | --- | --- |
| G0VOF | 12m | CW |
| G4OBK | 12m | CW |
| 4Z66TL | 12m | CW |
| G4CPA | 12m | CW |
| 4L1MA | 12m | CW |
| F8FEO | 12m | CW |
| G0VOF | 12m | SSB |
| G4CPA | 12m | SSB |
| M0MDA | 12m | SSB |
| M3NHA | 12m | SSB |
| M6NHA | 12m | SSB |
| I5FLN | 12m | CW |