This summit was activated by me in a solo expedition on Saturday 28th June 2003.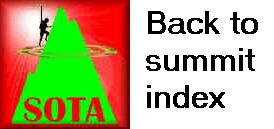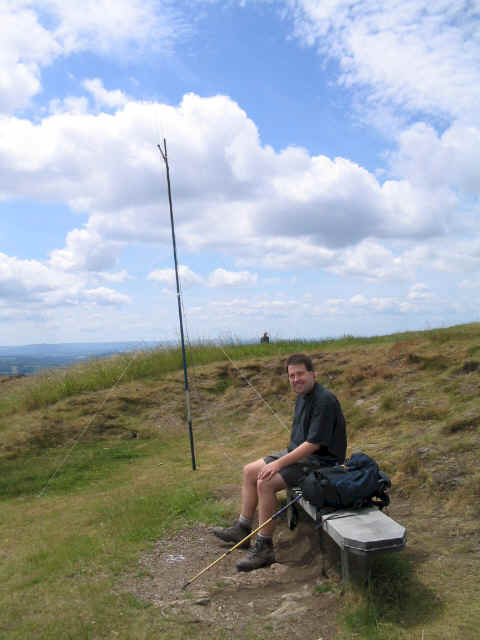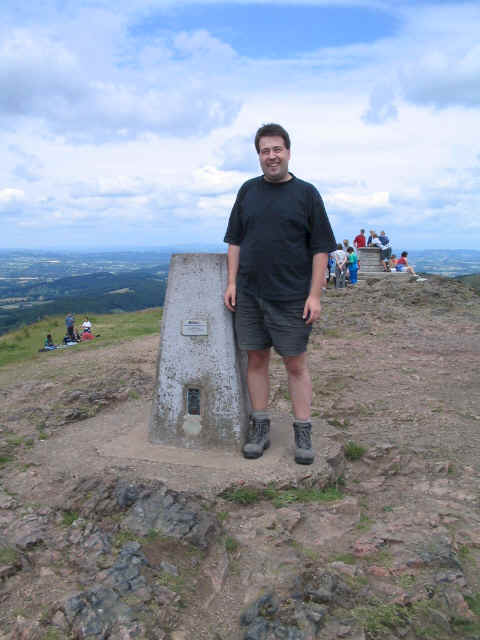 I was going down to London, Twickenham to be precise, for the annual get-together of the BDXC - British DX Club. This seemed to be an ideal opportunity to bag some summits on the drives to and from the capital.

After studying maps and ARMs, I decided upon four fairly easy one-pointers, two on the way there (Saturday) and two on the way back (Sunday). First stop was Worcestershire Beacon WB-009, a summit I had hoped to do in the week, but frustrated by the catalogue of events that was the Black Mountain Nightmare! Taking the M6 then M5, I exited at J7 and followed the A440, A44 and A449 to Great Malvern. After driving up the hill out of the town on a right fork towards West Malvern, I found Beacon Road off Malvern Road (close to the staggered crossroads on the B4218). Up the lane as far as you can go before a locking stump prevents further access, and here there is a parking area. There is a single £2 charge for a day's parking in any of the Malvern Hills car parks - and you may transfer between them during the day.

From here, it is a simple walk up the tarmac track, apparently an access for fire engines. At several points, it appears that the summit is close and one is tempted to veer off the track to climb up adjacent ground, but like many other summits, these are mere imposters with further ascent revealed on the other side! Stick to the tarmac for the easiest underfoot going all the way to the trig point.

Just below and to the side of the busy summit was a quieter area with a convenient bench, very pleasant in the warm sunshine. Here I set up and made my contacts, mainly into the West Midlands with at least three regular chasers. It was then a quick pack up and descent to the car, and onto the next summit - Cleeve Hill CE-001.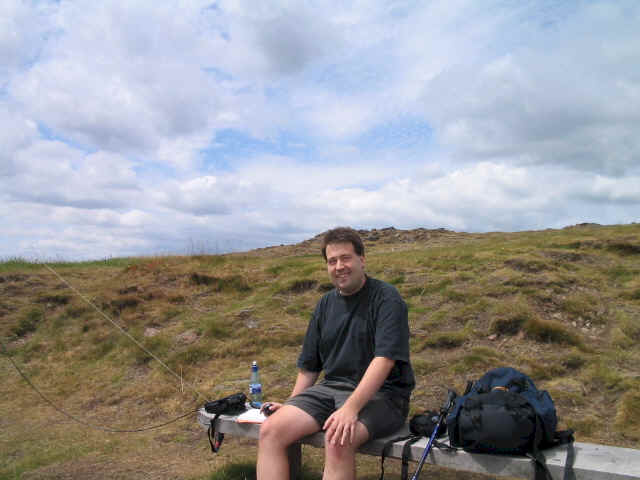 Callsign today was MX1SWL/P, club callsign of the International Short Wave League (ISWL) - see my radio page for more details. Thanks to the following stations worked, all on 2m FM with 1 watt:
| | | |
| --- | --- | --- |
| G4JZF | Walsall | Graham |
| G0NES | Wythall, Birmingham | Don |
| M0COP | Birmingham | Pete |
| M3NRK | Misterton, South Leics | Nigel |
| M3STG | Cannock | Steve |
| M0EDT | Lichfield | Tom |