Foel Cwmcerwyn, GW/MW-011 - 536m ASL - SN 094 311 - OS Explorer OL35 - 2 SOTA points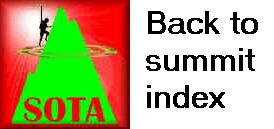 Road Trip - Day 2 - Sunday 17th February 2013
The day started with a magnificent breakfast at the Park Court Barn B&B in Trefin. The landlady Gill, also a prolific author and book packager, served up fruit juice, cereals and toast and a pot of tea. This was merely the prelude to a monster feast of sausage, bacon, eggs, mushrooms, tomatoes, saute potatoes plus other sauteed vegetables like carrots and aubergine. That aspect was unusual, but also completely delicious. Before we could leave the table, Gill then presented a plateful of cakes - two each of cherry cake, blueberry muffin and of course Welsh cakes. There would be no lunch today!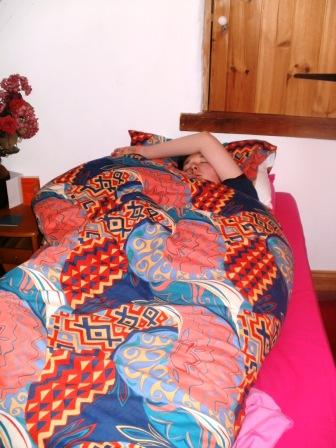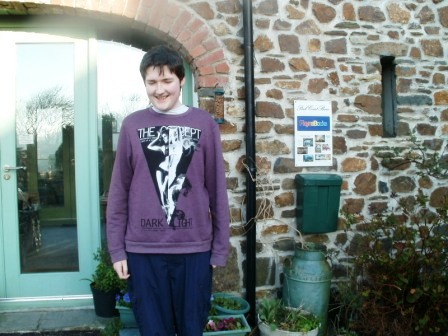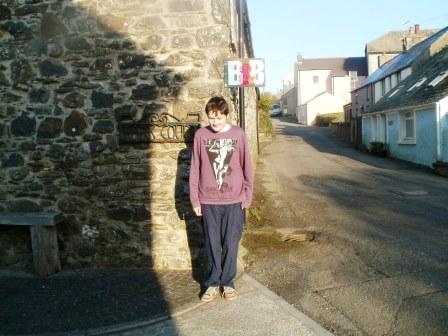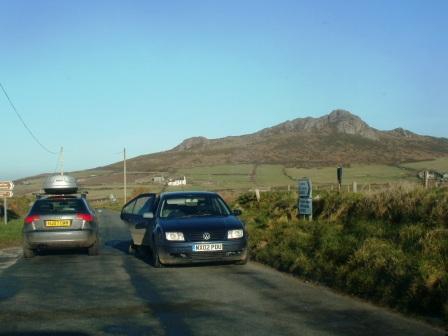 The next port of call along the Pembrokeshire Coast Path route was Whitesands Bay, which provided some nice photos on a gloriously sunny morning. Next was the curious inlet at Solva, and then it was SOTA time. We drove into Haverfordwest on the A487, and then into the Preseli Mountains on the B4329.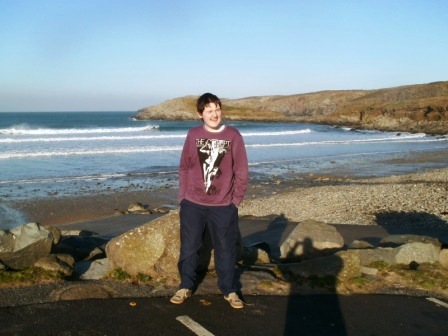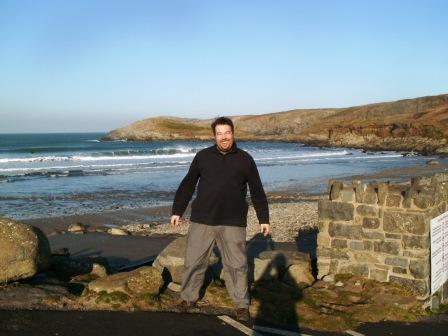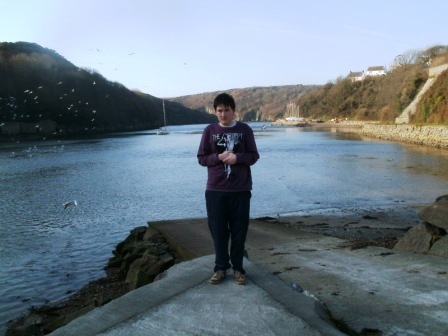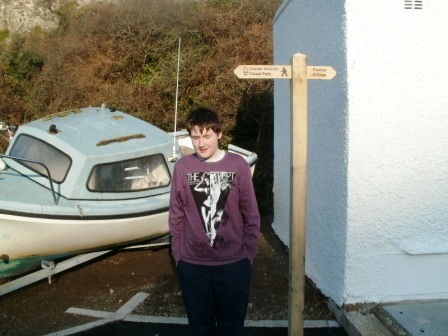 At the highest point of the road, we pulled into the parking area, then battled to put our coats on! The wind was cold and had incredible force, despite the otherwise beautiful visual appearance of the day's weather. Liam and I set off along the boggy path alongside the trees before an even boggier section across to the gate. 200 yards or so of gravel track provided brief relief, before returning to boggy tussocky terrain.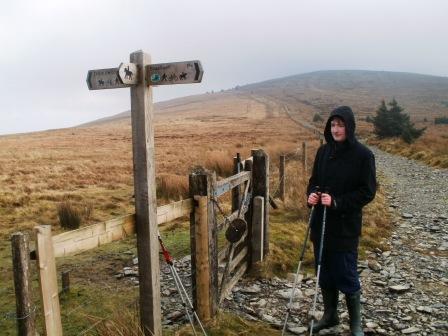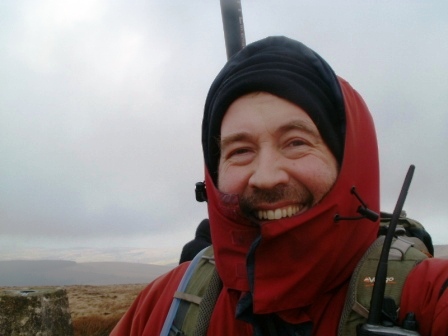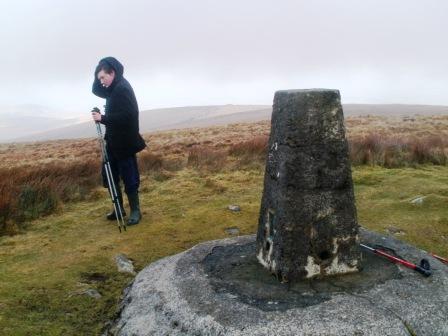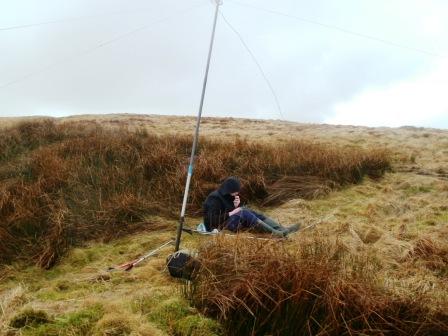 The gradient began to increase, and moreso as we turned the corner, following the fence. At the top of this section, we took care passing through a kissing gate, for the ground beneath it was submerged in two inches of water! Once through the gate, we headed uphill towards the summit - and all the false ones before it!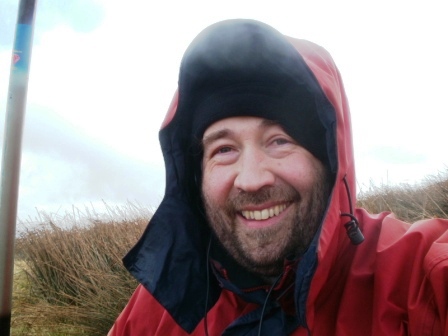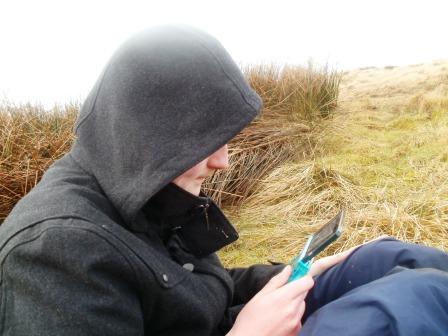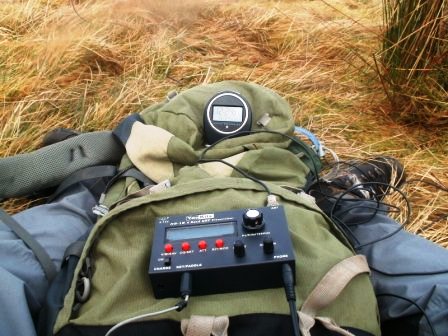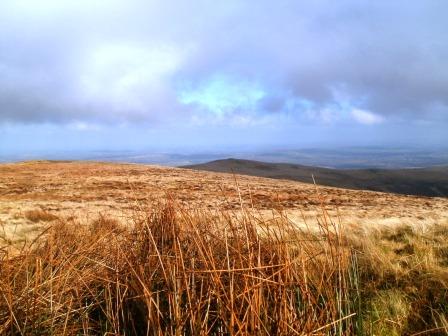 Much of the route, while windy, had not matched the force of wind experienced at the car park. However, the area around the trig point even surpassed that, so after photos, we were soon retreating downhill to find a relatively sheltered activating spot. I then had tremendous difficulty in erecting the 40m dipole. A weak section in the pole completely gave way, and the wind was just too strong anyway. Ultimately, I had to set the dipole with its apex at a mere 2.5m above the ground, on a pole at less than 50% of its normal height.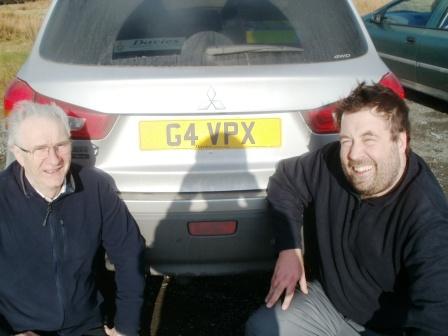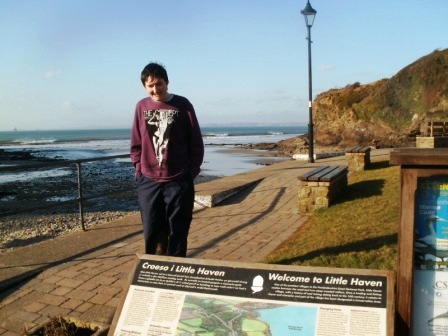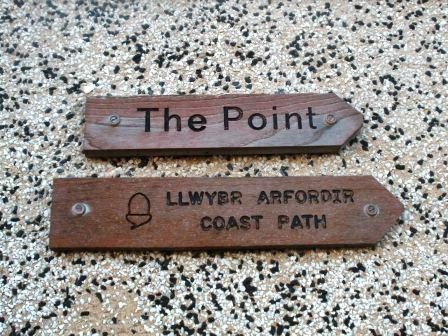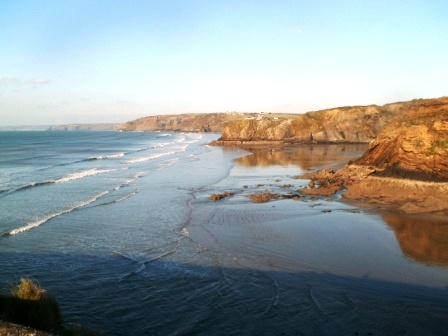 I did manage to make four QSOs in just two minutes on 40m CW, but that was it - no further callers. No doubt that the reduced height had a negative effect, but I'd got the points, so couldn't complain! I packed away the gear and invited Liam to get himself a head start while I did so. Returning to stand at the trig point, I did add two 2m FM contacts with the VX7R.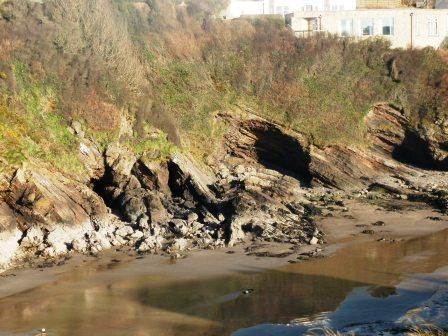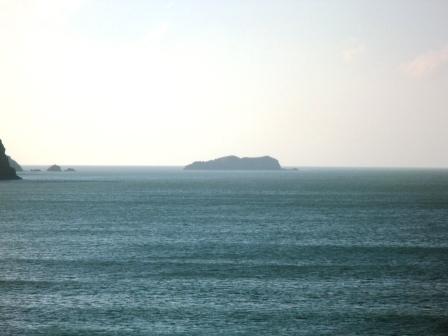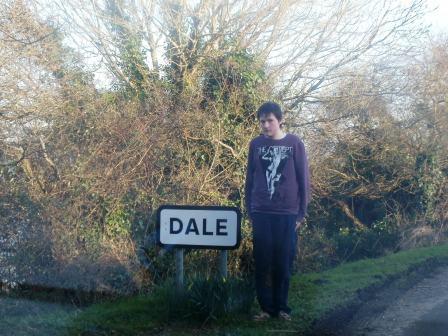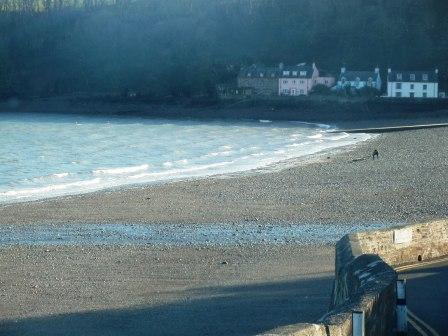 Several interested passers by asked questions about my activity, and were interested in the answers. I got on my way, and attempted to eat up the gap between Liam and myself with a brisk walk. I never caught him, until reaching the car! A car with a magmount on the roof pulled into the car park. The registration plate was G4VPX, and the driver introduced himself to me as Allan GW4VPX, keen SOTA chaser and in planning to activate these local summits. We escaped the ferocity of the gales and windchill outside, by sitting in Allan's motor (with the heater on) for a natter.
| | | |
| --- | --- | --- |
| DL6UNF | 40m | CW |
| MW0BBU | 40m | CW |
| G0WUY | 40m | CW |
| DL2KAS | 40m | CW |
| GW6DGU | 2m | FM |
| MW0BBU | 2m | FM |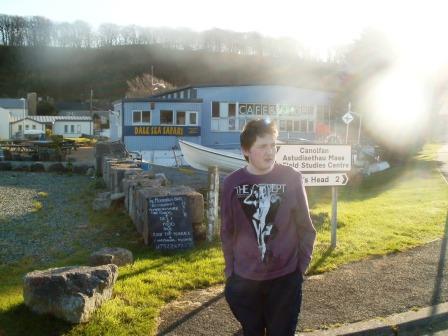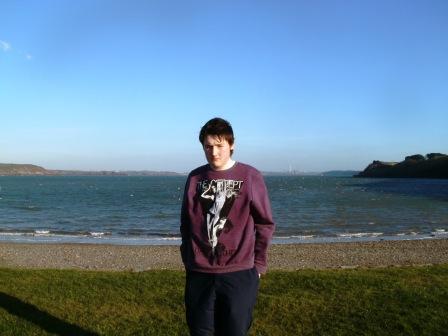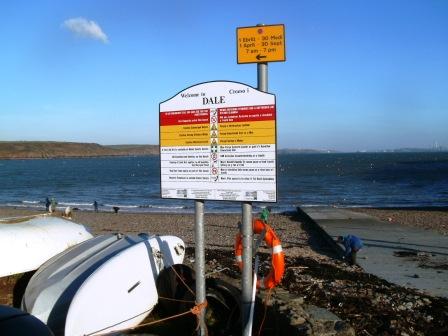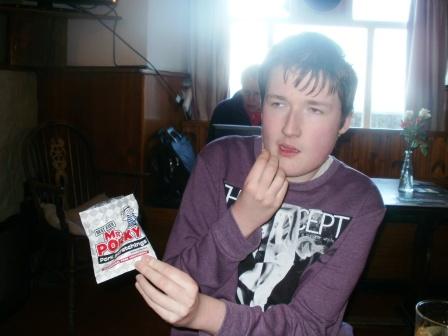 Once back in my own car, I was in QSO with Steve MW0BBU, who I had worked on both 40m CW and 2m FM from the summit a little earlier. Steve kept me company as I drove down to Little Haven, then Dale, and Neyland. The next place on Liam's itinerary was Angle on the western end of the Pembroke peninsular. Navigational difficulties meant that we missed the sunset there by just a few minutes, but there was just about time to visit Bosherston before nightfall fully set in.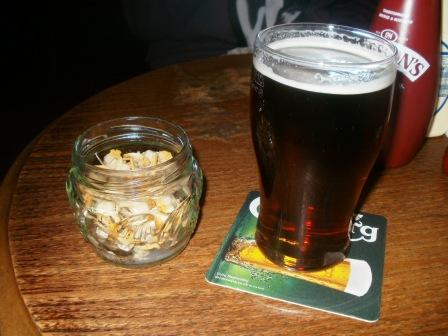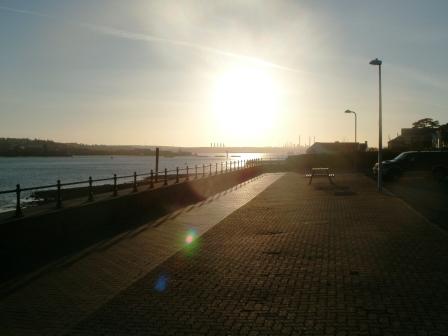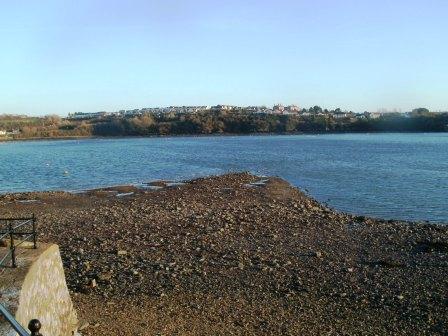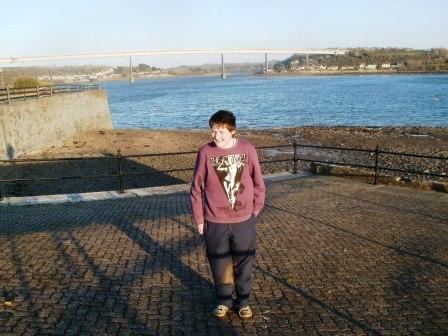 Flicking around the car radio between BBC Radio 2, Radio Pembrokeshire, Radio Carmarthenshire/Scarlet FM, Real Radio and Nation Radio, Liam was keen to determine, via frequency analysis, a "theme" for the Road Trip. Nothing was really going out along in front, unlike previous years (see Pennine Way and Offa's Dyke Road Trips), but Emeli Sande's "Clown" and the theme from 'Skyfall' were contenders, as were James Arthur's "Impossible Song", and, remarkably (and quite appropriately), Queen's "Radio Gaga".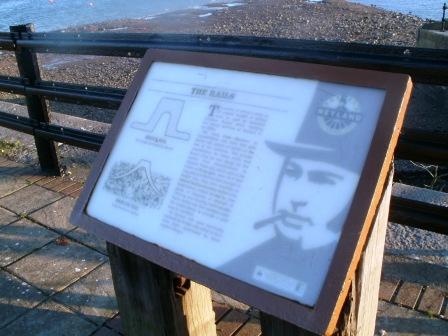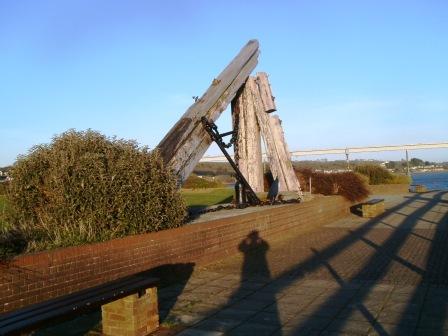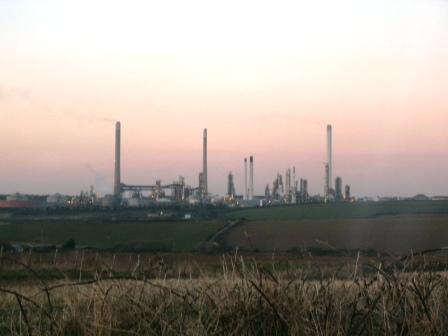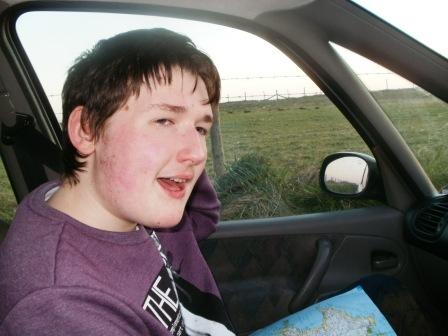 We tried to find overnight lodgings in Pembroke Dock, and settled for the Welshmans Arms. It was only £40 for a twin room, but moreover it was almost next door to a curry house. After showering (and confusing the pub dog Henry, who no longer "recognised" us), we adjourned for a superb curry, which I accompanied with a King Cobra - a 750ml bottle of an 8% version of the beer.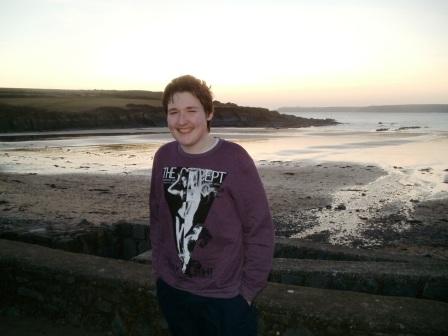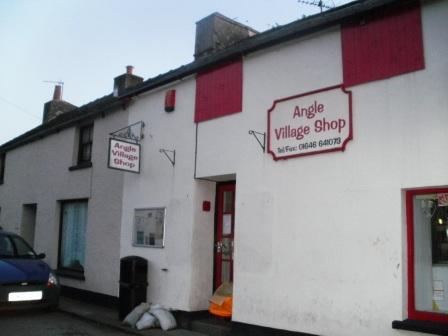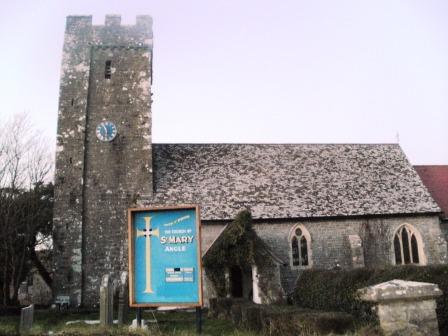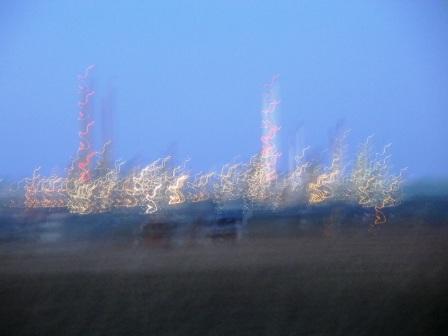 We could hardly walk, we were so stuffed with food as we hobbled back to the pub. It was hard work trying to stay awake during the ITV FA Cup highlights, and I snoozed through most of it. We both had a fantastic night of sleep and slept soundly through to beyond 9am. Just the job ahead of Day 3, during which we would activate Brandy Hill GW/MW-037, Mynydd Llangyndeyrn GW/SW-039 and Mynydd Sylen GW/SW-036.