From Cross Slieve GI/AH-011, it was a long drive of 80 miles, via Ballymena, Antrim, Lisburn and Banbridge, to the vicinity of Rathfriland in deepest County Down. Sunday 30th March 2008 was our penultimate day in Northern Ireland, and we were now comfortably ahead of schedule, thick into bagging bonus activations.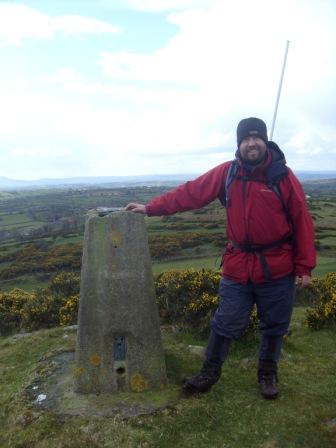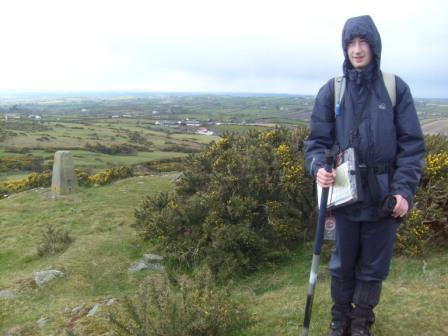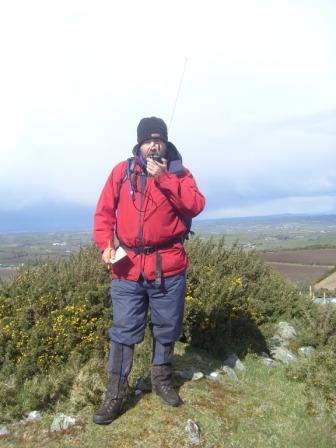 We were now into bonus territory, with the GI/AH summits completed ahead of schedule, and with nearly two full days left to do more. I had originally alerted for GI/CA-001 Slieve Gullion and GI/CA-003 Carrigatuke, but we now had an opportunity to take on more summits if we could pick them strategically. At the back of my mind, I harboured secret ambitions for Northern Ireland's highest summit Slieve Donard GI/MM-001 and its neighbour Slieve Commedagh GI/MM-002 for tomorrow, our final day. But let's see what we can do today first, I figured.

Our original target for Knockiveagh was the car park, shown on the OSNI 1:50,000 sheet at J179376. Jimmy navigated us successfully to that point, but it was clear that there was no access to the land or the hill from there. We drove around to Edenagarry, from where a track up the hill is indicated on the map. Indeed, this was a tarmac road up to a control facility for an underground reservoir. We parked in a pull-in close to this, and then walked from here continuing to follow the tarmac road. This started to spiral upwards and inwards towards the summit, which we reached to find a fine trig point surrounded by bushes.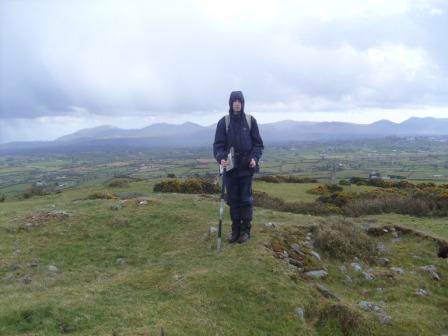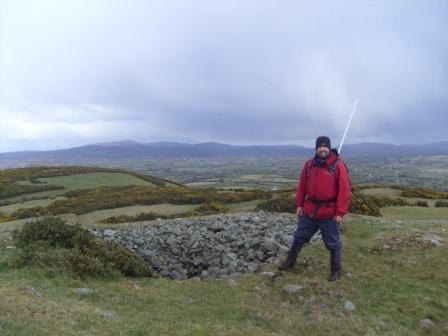 It was approaching half-past two in the afternoon, and I wanted to do two summits after this one in the day! So, with this in mind, I went for a 2m HH RSS activation for MM-016. This worked out rather well, with some pleasing DX into EI - County Monaghan, a fair old distance away, and also into Strabane, County Derry (GI, but on EI border). Three other, nearer GI stations were worked, as our plan for a rapid unique-bagging operation bore fruit.

We were back down at the car within ten minutes, and driving southwards to Gruggandoo GI/MM-013. Many thanks to the following stations, all worked on 2m FM with 2.5 watts:
| | | | |
| --- | --- | --- | --- |
| EI7JT | Scotstown, County Monaghan | Eamonn | T, J |
| EI6IQ | County Monaghan | David | T, J |
| 2I0VFO/P | Strabane | Joe | T, J |
| MI0BWK | Portadown | Fred | T, J |
| GI4KSO | Hillsborough | Darrell | T |
| MI3VIN | Loughgall | Everett | T |