Slemish, GI/AH-007 - 437m ASL - D 221 054 - OSNI Discoverer 9 - 2 SOTA points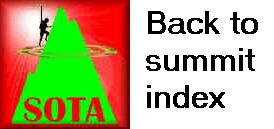 Monday 19th August 2013 saw us take a fascinating trip out to Rathlin Island, off the north coast of Northern Ireland. I know that this has been a site used by the GI Association Manager, Colin GI0RQK, for an IOTA contest in the past.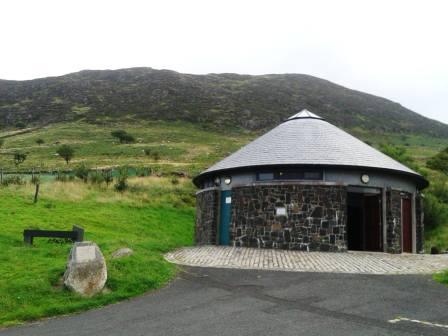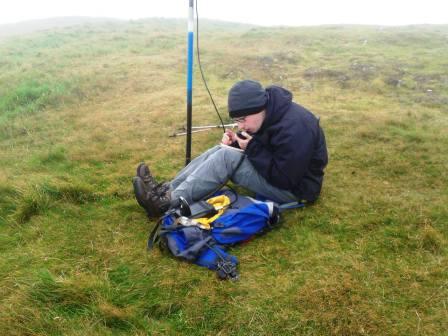 Our next SOTA early morning raid was Tuesday 20th August 2013, and Slemish GI/AH-007 was the target. We parked in the usual visitor car park by the toilet block at the foot of the extinct volcano. The initial walk is steep enough up some stone steps, but the gradeint gets much steeper! There are two routes to choose from - steep, or very steep. We opted for steep, so followed a bit of relatively level ground over to the far end of the mountain.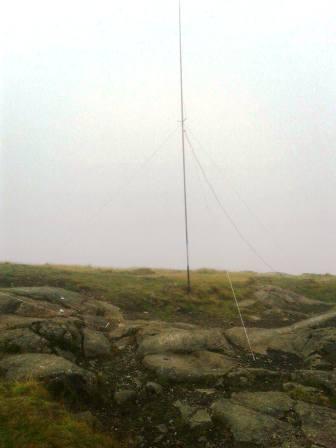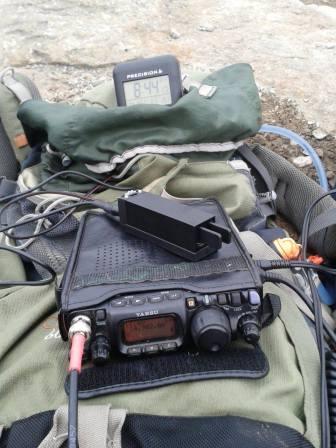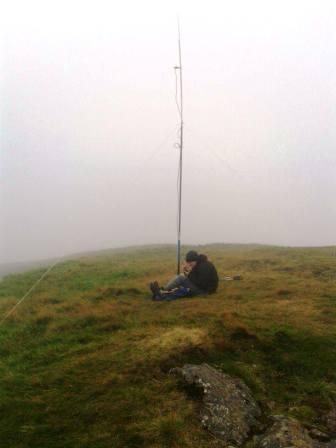 The steep ground was attacked with gusto as we alternated between balancing on our trekking poles and getting hands down onto rock for some mild scrambling. Much effort, breathlessness and a little bit of under-my-breath cursing later, we were on the ridge and walking up to the summit.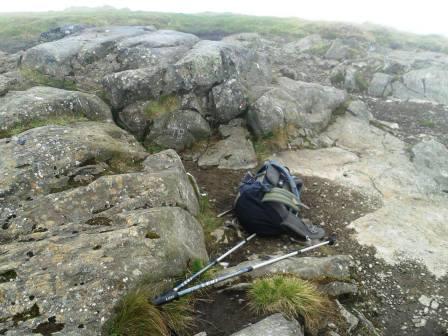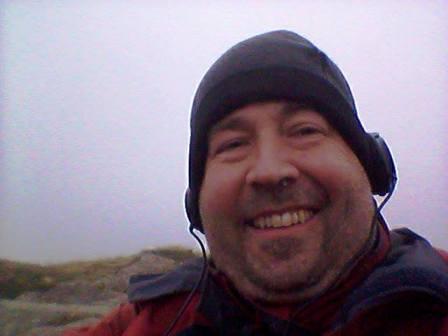 This time, 12m was really not playing ball, and it was a relief to get just one CW contact from Manuel EA2DT and record the 12m Challenge multiplier. But I soon gave up on 24MHz and put my 40m dipole up instead. A good run of 22 QSOs on 40m CW included S2S with Michael MM0ROV/P on Conachcraig GM/ES-019, Frank DL6UNF/P on Ziernberg DM/BM-302 and Mike G0HIO/P on Ruardean Hill G/WB-021.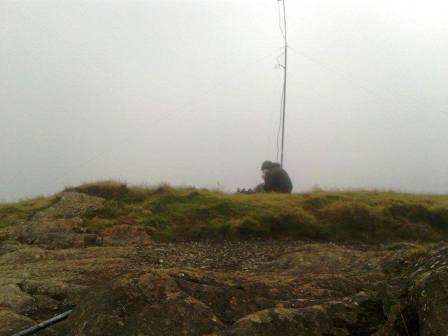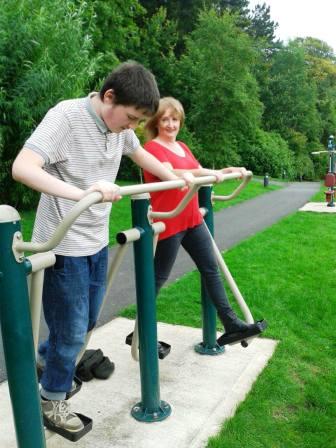 That was to bring an end to this GI SOTA effort. Plans to visit the Mourne Mountains were cancelled when we couldn't find any accommodation whatsoever to move onto, and we got an early ferry back to the GB mainland instead. But we will be back...
| | | | |
| --- | --- | --- | --- |
| GM4NFC/M | 2m | FM | J |
| MI0TGO/M | 2m | FM | J |
| GI4MUE | 2m | FM | J |
| G4UXH/P | 2m | FM | J |
| 2E0MIX/P | 2m | FM | J |
| MI0GDO | 2m | FM | J |
| EA2DT | 12m | CW | T |
| MM0ROV/P on Conachcraig ES-019 | 40m | CW | T |
| G0TDM | 40m | CW | T |
| G3NYY | 40m | CW | T |
| G3VXJ | 40m | CW | T |
| HB9CIC | 40m | CW | T |
| G4DDL | 40m | CW | T |
| DJ5AV | 40m | CW | T |
| M6BLV | 40m | CW | T |
| EA2DT | 40m | CW | T |
| PA0HRM | 40m | CW | T |
| DL2KAS | 40m | CW | T |
| G4SSH/A | 40m | CW | T |
| ON4FI | 40m | CW | T |
| G3PNH | 40m | CW | T |
| F5SQA | 40m | CW | T |
| OM7OM | 40m | CW | T |
| G0PWP | 40m | CW | T |
| MI0IRZ/M | 2m | FM | J |
| M0IML | 40m | CW | T |
| DL2EF | 40m | CW | T |
| G0RQL | 40m | SSB | T |
| GI4POC | 2m | FM | J |
| GI4MBM | 2m | FM | J |
| DL6UNF/P on Ziernberg BM-302 | 40m | CW | T |
| G0HIO/P on Ruardean Hill WB-021 | 40m | CW | T |