Mynydd Bodafon, GW/NW-071 - 178m ASL - SH 472 854 - OS Explorer 263 - 1 SOTA point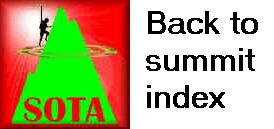 This was our second summit of the day on Friday 27th July 2018, after starting off on Holyhead Mountain GW/NW-069. We parked in the usual parking area very close to the summit. From here it is barely a five minute walk up to the trig point, which nonetheless has a good vantage point with some nice coastal views. Lunch was Bouillabaisse soup.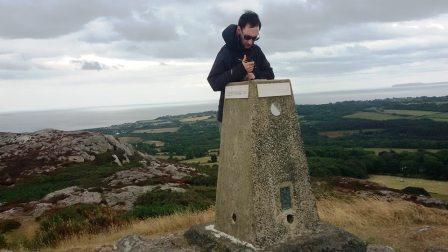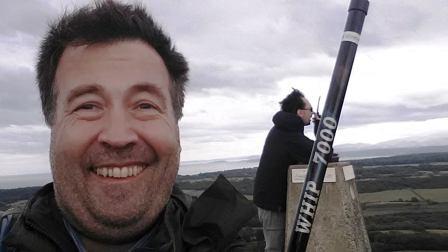 Jimmy's motivation was in shorter supply than usual, and after qualifying the summit, he asked for the car keys so he could go and sit in the warmth and comfort of the car while I continued operating on 20m FT8. He did miss out on S2S contacts as a result though!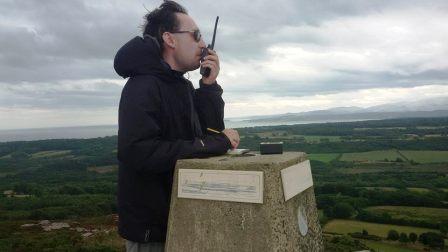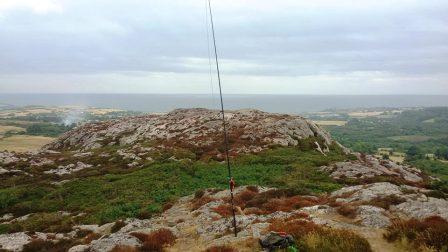 We descended and drove back along the A55 to Llandudno Junction, and then up the Great Orme GW/NW-070.
| | | | | | |
| --- | --- | --- | --- | --- | --- |
| Time | Call | Band | Mode | S2S | Op |
| 12:05z | GW0PLP | 144MHz | FM | | MW0HGY/P |
| 12:09z | GW6WFW | 144MHz | FM | | MW0HGY/P |
| 12:11z | MW6IVA | 144MHz | FM | | MW0HGY/P |
| 13:00z | EA7AH | 14MHz | FT8 | | MW1EYP/P |
| 13:02z | DG0EF | 14MHz | FT8 | | MW1EYP/P |
| 13:14z | SP7NHS | 14MHz | FT8 | | MW1EYP/P |
| 13:27z | MW0BYT | 144MHz | FM | | MW0HGY/P, MW1EYP/P |
| 13:30z | MW0HGY/M | 144MHz | FM | | MW1EYP/P |
| 13:32z | GW3GUX | 144MHz | FM | | MW1EYP/P |
| 13:34z | G4OOE/P | 144MHz | FM | G/LD-021 | MW1EYP/P |
| 13:35z | G3TQQ/P | 144MHz | FM | G/LD-021 | MW1EYP/P |
| 13:41z | YL2JZ | 14MHz | FT8 | | MW1EYP/P |
| 13:56z | RA6ABO | 14MHz | FT8 | | MW1EYP/P |
| 14:07z | SP5UFE | 14MHz | FT8 | | MW1EYP/P |