Great Orme, GW/NW-070 - 207m ASL - SH 767 833 - OS Explorer OL17 - 1 SOTA point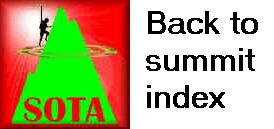 Thursday 31st August 2017. After Mynydd Bodafon GW/NW-071 (Anglesey), we drove across to Llandudno, and up the Orme.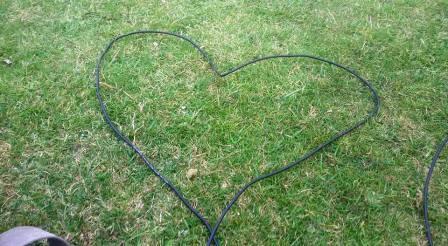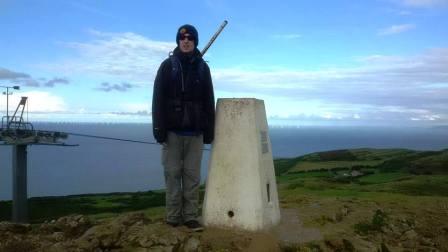 Wow. Even with 20m CW, it was a struggle just to get the 4 contacts. Jimmy had no trouble on 2m FM, and no sign whatsoever of the infamous Great Orme GW/NW-070 pager QRM. The original plans for today were to take on the Nantlle Ridge pairing of GW/NW-020 & 024. However the weather forecast did for that!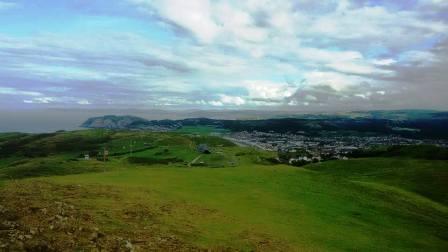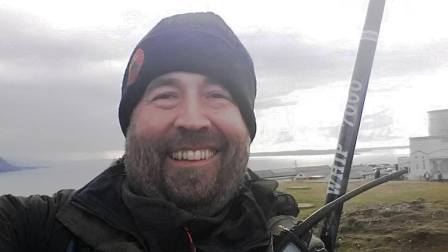 I had originally tried to activate using the JT65 digital mode from this summit, but the rather primitive smartphone app I was using - JT65android - could not cope with the addition of a 'W' to by callsign prefix! So CW it had to be - and that was the most uncharacteristic struggle!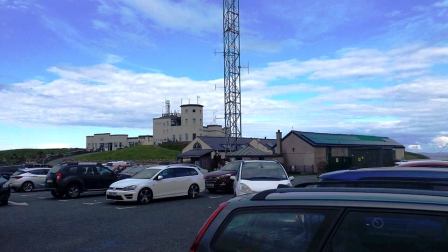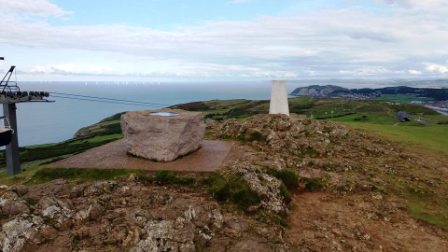 So not the most exhilarating experience radio-wise for me, and we now had a long and tiring drive back to Snowdon Ranger to get ready for our evening at the pub.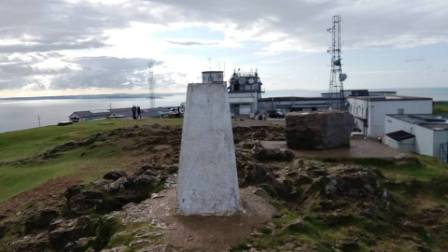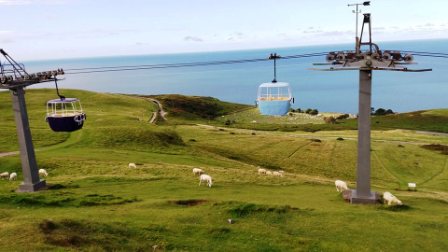 That night, we were again enjoying some excellent food and ale in the Cwellyn Arms. The following day had a fine forecast, so we hoped to add another new unique in the form of Moel Ysgyfarnogod GW/NW-038 - before heading home (probably via a curry house).
| | | | | |
| --- | --- | --- | --- | --- |
| Time | Call | Band | Mode | Op |
| 16:15z | G0HRT | 144MHz | FM | MW0HGY/P |
| 16:16z | G7OEM | 144MHz | FM | MW0HGY/P |
| 16:21z | 2E0JCM | 144MHz | FM | MW0HGY/P |
| 16:24z | MW0JWP | 144MHz | FM | MW0HGY/P |
| 17:09z | YO3BL | 14MHz | CW | MW1EYP/P |
| 17:09z | M0INY | 144MHz | FM | MW0HGY/P |
| 17:11z | SA4BLM | 14MHz | CW | MW1EYP/P |
| 17:16z | 2E0DYY/P | 144MHz | FM | MW0HGY/P |
| 17:32z | TA7I | 14MHz | CW | MW1EYP/P |
| 17:36z | GW4TSG/M | 144MHz | FM | MW0HGY/P |
| 17:37z | R4LR | 14MHz | CW | MW1EYP/P |