Foel Fenlli, GW/NW-051 - 511m ASL - SJ 164 600 - OS Explorer 265 - 2 SOTA points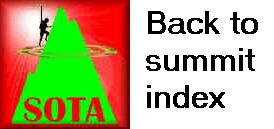 Wednesday 20th February 2019 - Moel Gyw GW/NW-053, Foel Fenlli GW/NW-051, Moel Famau GW/NW-044, Penycloddiau GW/NW-054, Mynydd y Cwm GW/NW-076 & Hope Mountain GW/NW-062
It was a bonus that I'd programmed all the parking spots into the satnav before setting off. This really helped to minimise the time spent driving between summits on multi-SOTA days. I was soon parking up at Bwlch Penbarrass and paying the £1.50 parking charge. I was still feeling a little fatigued, though much brighter than earlier on. I didn't fancy the steep slog up the zigzag path and steps to the iron age hillfort, so I followed the Offas's Dyke Path around to the west of the hill.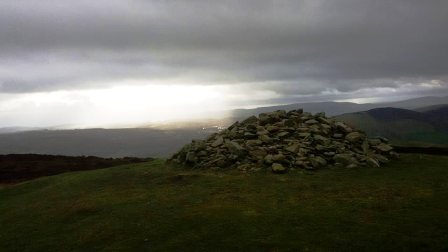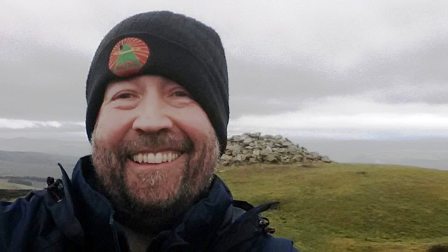 From this point, I used to call it a "secret path" to the summit, but it clearly isn't a secret anymore. There's now a wooden post in the ground that says Offa's Dyke Path one way, and to the summit another way. Strangely, the post actually says "Moel Fenlli" on it. I was soon on summit as my pace continued to improve. It was a bit breezy, but nothing unmanageable.
This time I made seven QSOs in a six minute spell, commencing with a S2S with GW4TQE/P on Allt-y-Main GW/NW-059. For the descent, I went down the steps to the gate, but then cut left along a narrow but established path back across to the ODP, then back down to the car park. Sometimes at this point, I get into the car for a sit down for five minutes, but on this occasion I walked straight past it and onto the wide track up to Moel Famau's summit.
| | | | | |
| --- | --- | --- | --- | --- |
| Time | Call | Band | Mode | S2S |
| 09:53z | GW4TQE/P | 144MHz | FM | GW/NW-059 |
| 09:54z | M6NSV | 144MHz | FM | |
| 09:55z | MW0ISC | 144MHz | FM | |
| 09:57z | M1MLM | 144MHz | FM | |
| 09:58z | 2E0OAI | 144MHz | FM | |
| 09:59z | G8MIA | 144MHz | FM | |
| 09:59z | G6LKB | 144MHz | FM | |