Freeholds Top, G/SP-011 - 454m ASL - SD 906 218 - OS Explorer OL21 - 1 SOTA point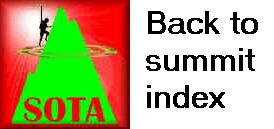 Sunday 23rd September 2018 - Freeholds Top G/SP-011, Hail Storm Hill G/SP-009 & Winter Hill G/SP-010
Gig: Joe Longthorne
Venue: Viva Blackpool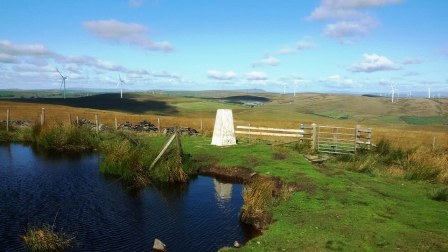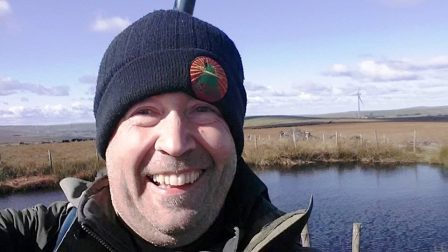 I had originally assumed I would be heading for the Yorkshire Dales summits in between Grimsby and Blackpool, but in fact the logical route didn't really go anywhere near that area. Instead, I headed for two much-paired summits either side of the East Lancashire-Calderdale border. I parked in the wide track entrance on the Bacup-Todmorden road, and walked along the winding Limers Gate Track. I cut up the hill towards the ridge a little earlier than intended due to a herd of long-horned cattle appearing to be unimpressed with my presence!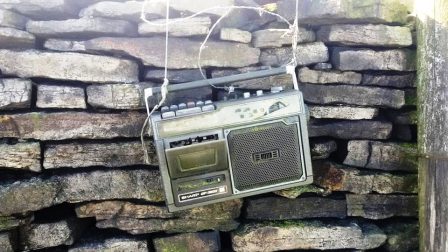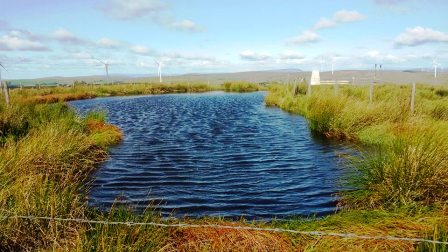 It was another lovely day of bright sunshine, and a joy to be out walking. This summit always seems to take longer-than-anticipated to get to, but that was fine. I was enjoying myself, and there was plenty of time available before work in Blackpool. I went for the 2m FM handheld only style activation, and this time it was successful. Seven contacts were made, the first five all being 2E0 stations. I took the usual route off the summit, aware of that this would drop me back onto the Limers Gate Track before the long-horned cattle. I thought they might have moved away by now, but they were still in the same place. They looked really edgy again as I approached, so I went off track and plotted the best line I could to keep a distance, and maintain an angle of my walk so that they wouldn't feel threatened.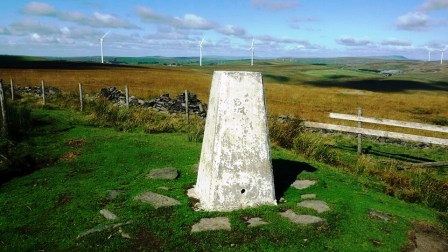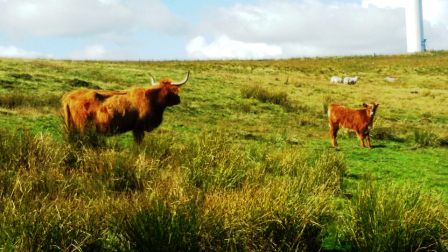 After the solitude of the previous couple of days' summits, this one was quite a contrast. Several other walkers, and a few mountain bikers were out on this hill. I checked the time back at the car, and there was still plenty enough to allow a second activation for the day before driving to Blackpool. I drove though Bacup and down into Rossendale and into the village of Cowpe in order to take a walk up Hail Storm Hill G/SP-009.
| | | | |
| --- | --- | --- | --- |
| Time | Call | Band | Mode |
| 10:56z | 2E0LKC | 144MHz | FM |
| 10:57z | 2E0LMD | 144MHz | FM |
| 11:02z | 2E0DIJ | 144MHz | FM |
| 11:06z | 2E0XLG/P | 144MHz | FM |
| 11:08z | G4MYU | 144MHz | FM |
| 11:09z | G6HMN | 144MHz | FM |