View Edge, G/WB-018 - 321m ASL - SO 423 809 - OS Explorer 217 - 1 SOTA point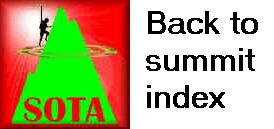 Sunday 1sth March 2020 - Brown Clee Hill G/WB-002, Titterstone Clee Hill G/WB-004, View Edge G/WB-018, Long Mynd-Pole Bank G/WB-005, Stiperstones G/WB-003, Corndon Hill GW/MW-013, Mynydd-y-briw GW/NW-060, Gyrn Moelfre GW/NW-049, Hope Mountain GW/NW-062, The Cloud G/SP-015 & Gun G/SP-013
After Titterstone Clee Hill G/WB-004, the next waypoint in my satnav was Long Mynd-Pole Bank G/WB-005 - but as I neared Craven Arms on the A49, I realised there was the opportunity for a snap activation of the nearby View Edge G/WB-018 as well. I couldn't resist! I drove the short couple of miles out of the town centre and uphill around the curving narrow lanes, and parked up beside the quarry gate.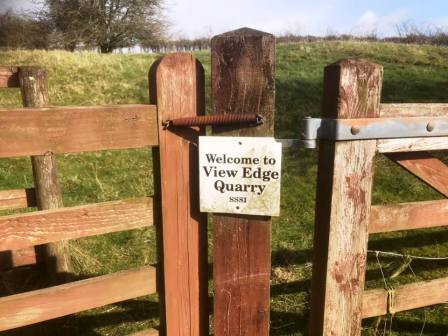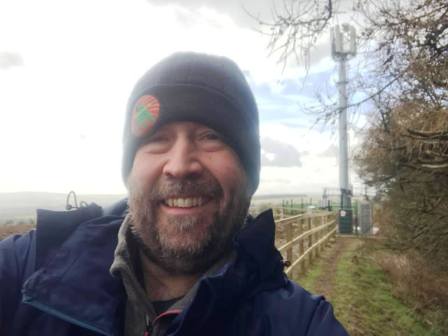 I ended up spending more time than intended on this summit, which was an additional last-minute added-in activation at that! The qualification came easily enough, but that was all on analogue FM, and I was keen to collect the Challenge multiplier with a C4FM contact. I found myself wandering around all possible parts of the activation zone - the quarry, the PROW alongside the crops towards the beacon opposite the farmhouse, the PROW heading NW beside the farmhouse, the highest point of the road etc - in order to try different take-off direction possibilities. Eventually I got Matt G8XYJ/M, but he didn't have his C4FM gear with him in the car. Fortunately, he was on his way home, so I just needed to be patient while he completed his journey.
A little behnd schedule, I could now continue up to Long Mynd-Pole Bank G/WB-005.
| | | | | |
| --- | --- | --- | --- | --- |
| Time | Callsign | Band | Mode | S2S |
| 11:13 | 2E0OVW/P | 144MHz | FM | G/WB-002 |
| 11:14 | G4HQB/P | 144MHz | FM | G/WB-002 |
| 11:24 | M6OTN | 144MHz | FM | |
| 11:25 | M6DRW | 144MHz | FM | |
| 11:37 | G8XYJ/M | 144MHz | FM | |
| 11:44 | G8XYJ | 144MHz | C4FM | |