Walton Hill, G/CE-002 - 315m ASL - SO 942 798 - OS Explorer 219 - 1 SOTA point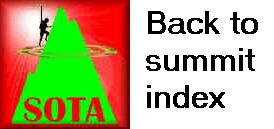 On Saturday 20th June 2015, I was booked to do a gig with the Sophie Garner Band at Bewdley, near Kidderminster. Obviously, that meant an activation of Walton Hill en route! Fortunately, progress was good down the M6, M5 and A456, so there was more than enough time to walk up this little hill and play some radio. First though, I sat in my car and waited for a very heavy rain shower to pass.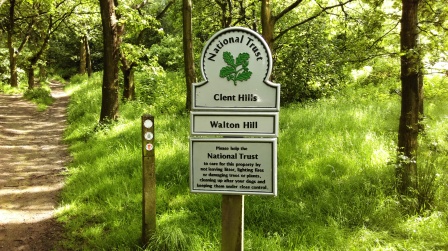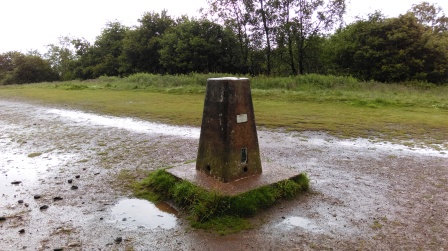 Walton Hill is a very quick walk to the summit, approximately 6 or 7 minutes I would say. The top commands far-ranging views to the East. I set up the 6m/10m GP antenna and tried to get going on 28MHz. I was having no joy whatsoever, and then it started raining heavily once again. I got my bothy bag out of the rucksack and quickly deployed it. This was not at all pleasant on such a hot and humid afternoon, but entirely necessary to prevent me and all the radio kit getting a thorough drenching.
After the rain stopped, I did not hesitate to free myself from the bothy bag. I still hadn't made a single contact, so tried, on the off-chance, to find some action on 6m. As luck would have it, there was a contest in progress, one of which I was somehow previously unaware. Four contacts were obtained to collect both the SOTA point and the Challenge multiplier, although even this was not simple. My antenna was vertically polarised, whereas the contesters would be mainly horizontal, meaning that I did not hear many stations, and even less were able to hear me!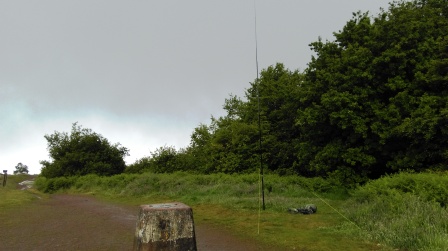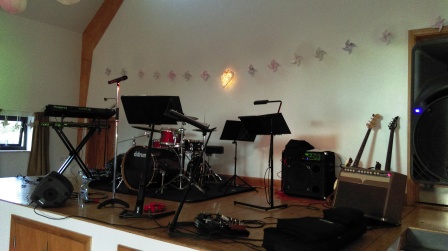 Following descent, I continued my drive through Kidderminster and onto Bewdley where I was gigging at the village hall for a wedding. It was my first booking with Sophie Garner and the gig went very well.
| | | | |
| --- | --- | --- | --- |
| Time | Call | Band | Mode |
| 14:42z | G5FS/P | 50MHz | SSB |
| 14:51z | G8XVJ/P | 50MHz | SSB |
| 14:51z | G3Z | 50MHz | SSB |
| 15:02z | M4W | 50MHz | SSB |