Walton Hill, G/CE-002 - 315m ASL - SO 942 798 - OS Explorer 219 - 1 SOTA point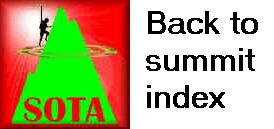 Thursday 9th May 2019 - Walton Hill G/CE-002
Gig: Joe Longthorne
Venue: Playhouse Theatre, Weston-super-Mare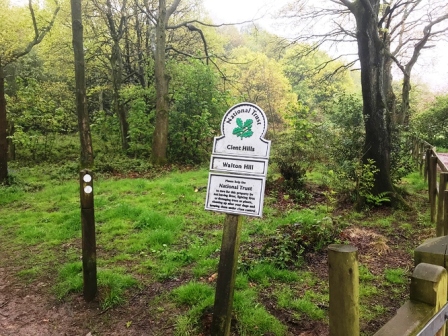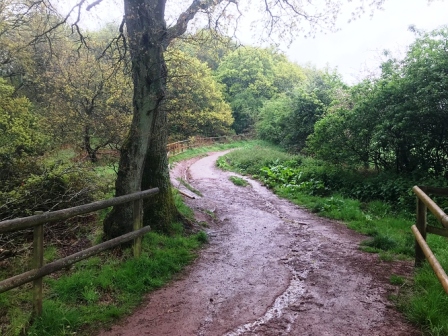 In the original tour schedule, we should have been at Torquay and Barnstaple this week too, but they both got rearranged. A pity, as I was really looking forward to spending some days on Exmoor, one of my very favourite areas for SOTA. Beacon Batch G/SC-003 would be convenient though, or even the horrible Dundry Down G/SC-010. Then the guitarist asks if he can meet me at Droitwich and travel together from there! Thus the SOTA options reduced again in both variety and appeal and the standard for going anywhere on the M5 it had to be. The Clent Hills, just off Junction 3.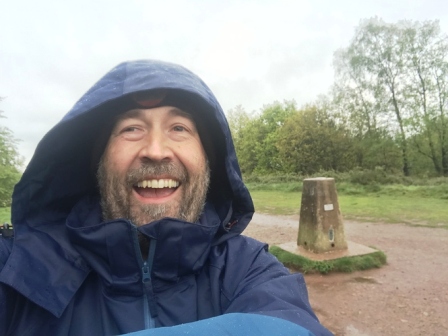 Chucking it down with rain as I arrived at the parking spot on Walton Hill Lane, so hung around in the car for a while before putting on the full waterproofs. Easy stroll to the summit, where the rain eased off. Seven stations worked on 2m FM commencing with MT colleague Brian G8ADD, and concluding with a S2S with M0KEA/P on Kinder Scout G/SP-001.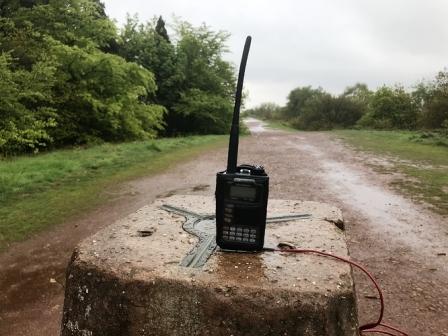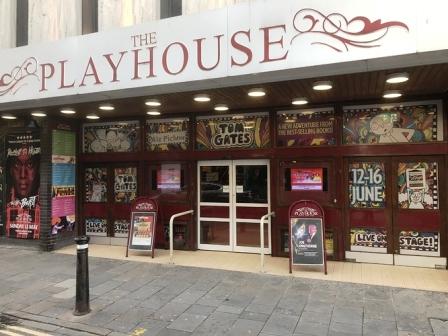 | | | | | |
| --- | --- | --- | --- | --- |
| Time | Call | Band | Mode | S2S |
| 11:59z | G8ADD | 144MHz | FM | |
| 12:02z | 2E0MDJ | 144MHz | FM | |
| 12:06z | M6OWP | 144MHz | FM | |
| 12:09z | 2E0AAG/M | 144MHz | FM | |
| 12:13z | M0NTC | 144MHz | FM | |
| 12:15z | 2E0TNX | 144MHz | FM | |
| 12:18z | M0KEA/P | 144MHz | FM | G/SP-001 |
Saturday 15th June 2019 - Walton Hill G/CE-002
Gig: Joe Longthorne
Venue: Alban Arena, St Albans
I awoke in my digs in West Bromwich to a text from the bandleader asking me to pick him up from his digs at 1pm, where breakfast would be waiting for me. There wouldn't be time to score any new activator points for 2019 within that time window, but I was content to do a repeat activation of the most local summit - Walton Hill G/CE-002 in the nearby Clent Hills.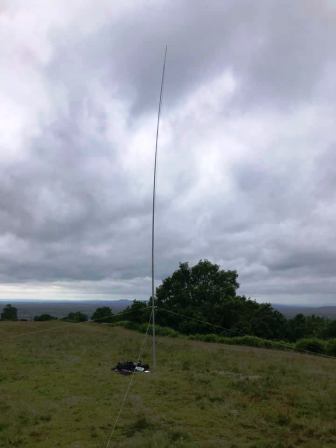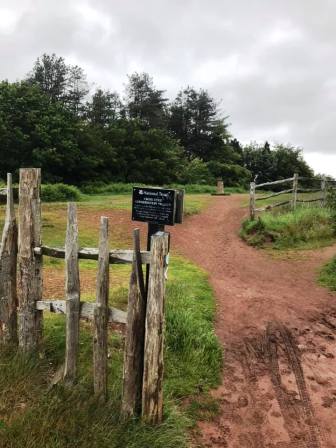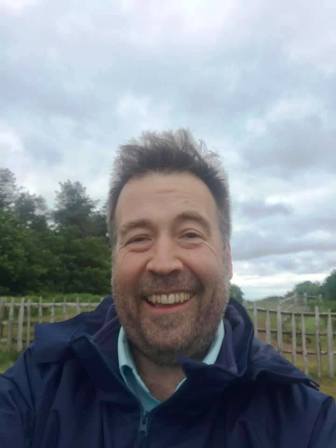 It was a damp misty morning as I parked up and set off along the muddy trail. The summit was achieved within ten minutes; it is a very short walk. I set up the 30m groundplane antenna. I was in and out of the bothy bag frequently as light - and thankfully brief showers came and went. Interestingly, the 21 QSOs I made were split exactly evenly - 7 each on 30m FT8, 30m CW and 2m FM.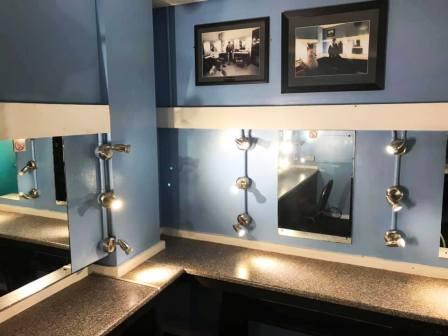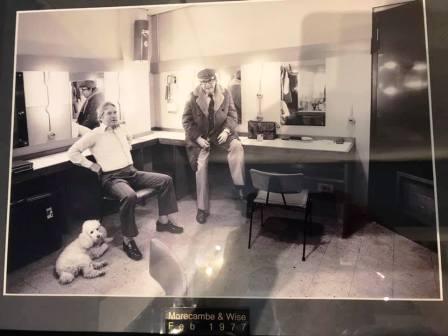 I then met the bandleader for breakfast as arranged and we drove down to St Albans for that night's gig. It was a great gig too. I'd never played in that theatre before but it was an amazing venue, really unusual, and with fabulous acoustics. I was amused to find that a certain Eric and Ernie had previously inhabited the same dressing room! As usual, I tried to make it back straight after the show, and as usual I got as far as the A50 between Derby and Stoke before needing to take a nap! I got back at 4am in the end!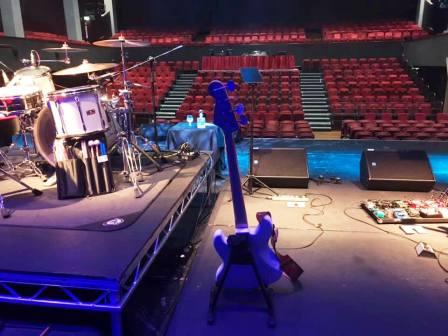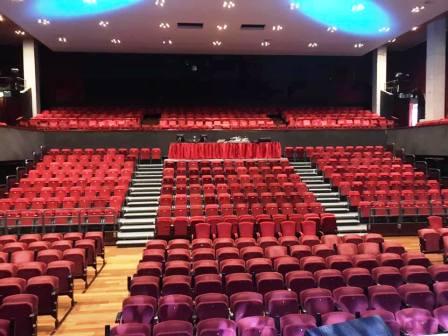 | | | | | |
| --- | --- | --- | --- | --- |
| Time | Call | Band | Mode | S2S |
| 09:32z | DL9SCL | 10MHz | FT8 | |
| 09:35z | IK2LEY | 10MHz | FT8 | |
| 09:38z | KA1R | 10MHz | FT8 | |
| 09:41z | DK3WN | 10MHz | FT8 | |
| 09:46z | DK9JQ | 10MHz | FT8 | |
| 09:52z | IU4FKS | 10MHz | FT8 | |
| 09:55z | DB3JK | 10MHz | FT8 | |
| 10:03z | SM3CIQ | 10MHz | CW | |
| 10:04z | HB9BIN/P | 10MHz | CW | HB/NW-015 |
| 10:09z | S52ON | 10MHz | CW | |
| 10:14z | LY2BNL | 10MHz | CW | |
| 10:15z | DC1NSK | 10MHz | CW | |
| 10:16z | DM2BKB | 10MHz | CW | |
| 10:19z | HB9CLT | 10MHz | CW | |
| 10:42z | 2E1ICK/P | 144MHz | FM | |
| 10:48z | 2E0MDJ | 144MHz | FM | |
| 10:49z | G0LGS | 144MHz | FM | |
| 10:55z | M7AEG | 144MHz | FM | |
| 10:59z | 2E0PS | 144MHz | FM | |
| 11:01z | G0CER/M | 144MHz | FM | |
| 11:02z | 2E1GOP | 144MHz | FM | |