Jump ship to:
On the Saturday afternoon we returned to Walton, the pier, and booked our tickets for the 2.30pm tender trip out to the Radio London ship. A party of us then got soaked on Walton Pier in increasingly poor weather conditions, and it wasn't until 3pm that the tender actually managed to get away from the Yeomen Rose and head back towards the pier. However, when it arrived, it was not to pick us up. The new mate going out told us there was no question of risking a public trip out in such conditions. I simply exchanged my tickets for the next day, but no such luck for a party of day-trippers from Telford, Shropshire! Jimmy and I returned to the relative warmth and dry of the Citroen and parked up on The Naze, from where we observed the MV Yeomen Rose tossing up and down on the sea and listened to the DJ describing same on 266 metres!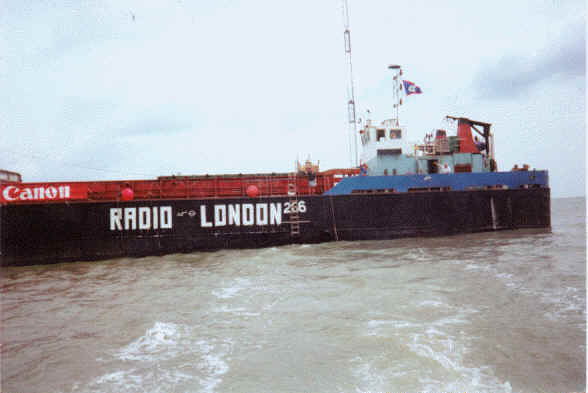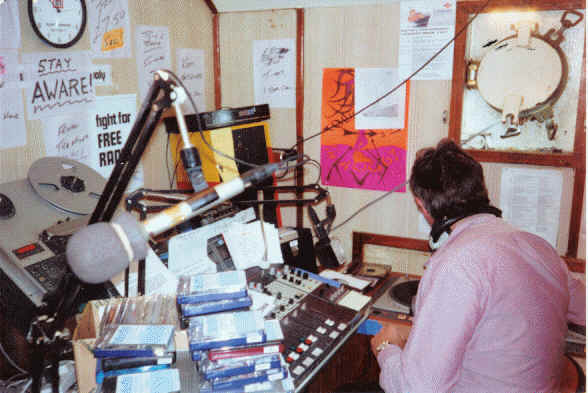 Fortunately, Sunday 27th July 1997 was a glorious day and hence no problems getting out to the radioship. A stairway down the side of Walton Pier led us to the small tender vessel and we were quickly transported out to Big L. After the challenge of ascending the rope ladder up the side of the former trawler, we were aboard and able to look around Radio London 266 for ourselves. The studio itself was very small, and noticeable were the EAP logos on the cartridges. EAP – East Anglian Productions – is based in Frinton-on-Sea and was behind this project. The cartridges were most probably jingles and advertisements. EAP's latest venture is the high-power nightly radio station – LBH Radio – on 1386 kHz via a hired transmitter in Kaliningrad, Russia.
The next port of call was the National Television & Wireless Museum in the nearby port of Harwich. The museum is housed in a former lighthouse and features old televisions and radio sets, and a huge collection of offshore pirate radio memorabilia.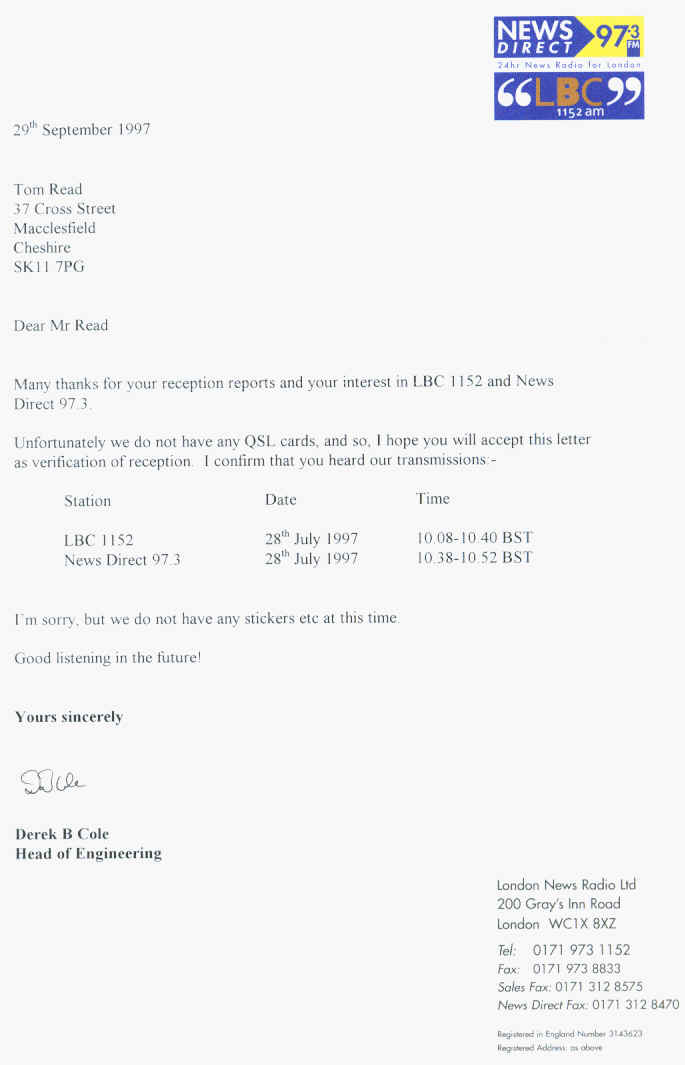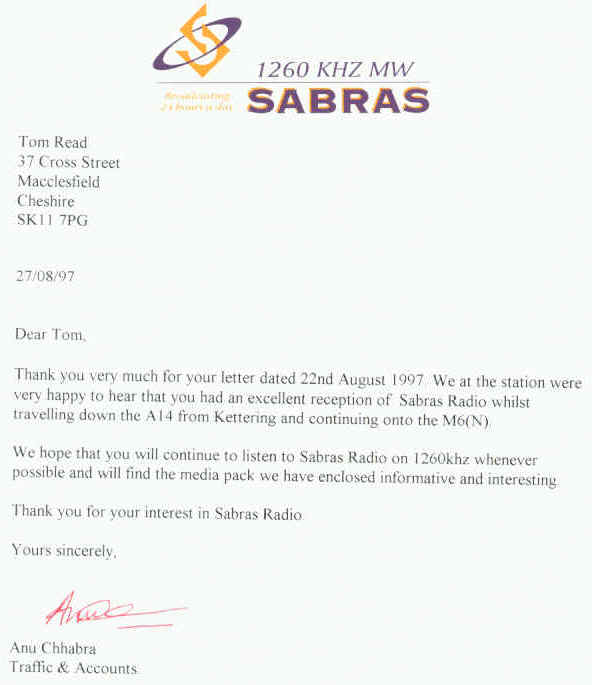 Radio in the car on the way home to Macclesfield included LBC, London News Direct, Sabras Sound and BBC Radio 2. Interestingly, on Radio 2 at this time was Big L presenter Ed Stewart. More interestingly, in fact spectacularly so, was the current Big L – the RSL on 1134 kHz – being audible in the car beyond Huntingdon on the A14! It was only after returning home that I found out about the Caroline offshore RSL off Sheppey from 9th August. So perhaps I could have waited until then for the camping trip, so as to have enjoyed the 6 days during which both Radio Caroline and Radio London were broadcasting from the North Sea, for the first time since 1967. Then again, a delay into August would have clashed with the start of the football season, and Tom & Jimmy's other big interest – Macclesfield Town FC!