Jump ship to:
So the summer of 2002 came around, and this time there was to be a Radio Mi Amigo event, using the same vessel as the RNI in 1999 - the LV18. This time, it was not so much offshore nostalgia, although there was still some of that, but more a trial service for Harwich Haven Community Radio. The man behind this project was Tony O'Neill, the same guy from the National Wireless & Television Museum in the High Lighthouse in Harwich Old Town.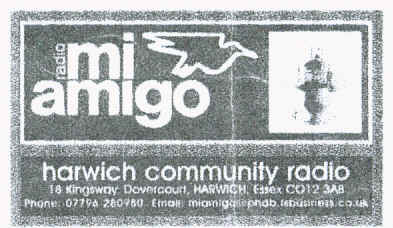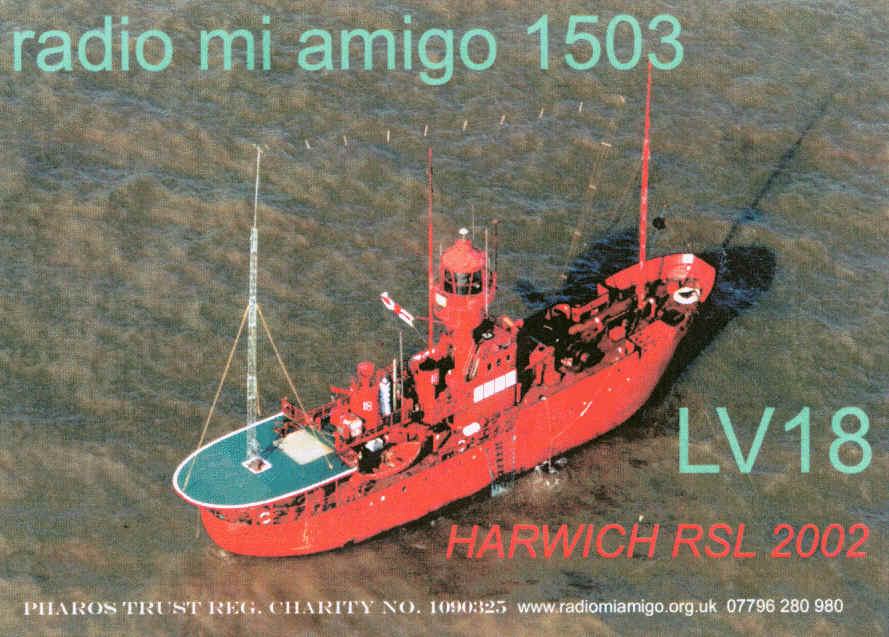 For this camping adventure, we were joined by my old mate Steve and his kids Ben and Holly. My tent carried the same crew as last year, with Jimmy (9) and Liam (5) skippered by myself. Again, we pitched at the excellent Strangers Home campsite, and for a nice change, this time the main radio event was very close! Here are some holiday snaps before we get down to the radio stuff. (Point the mouse over the images for descriptions). The all new Radio Mi Amigo LV18 pictures are at the bottom of this page.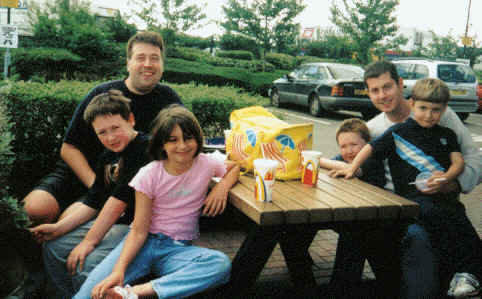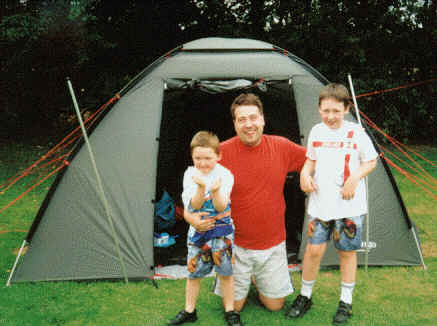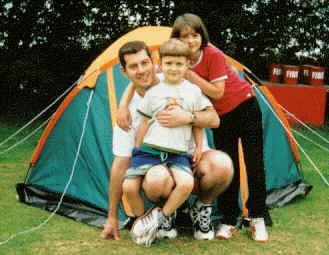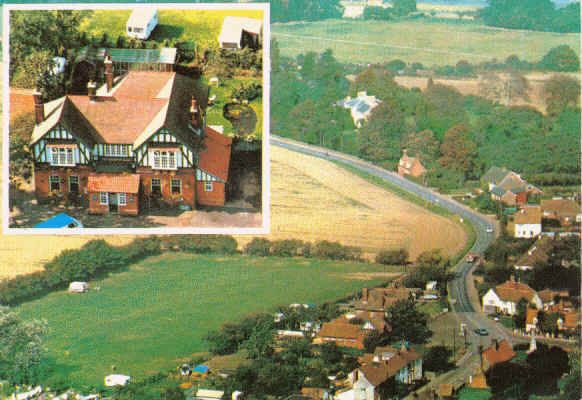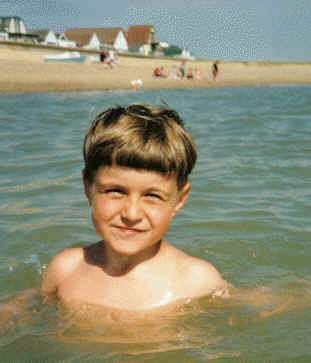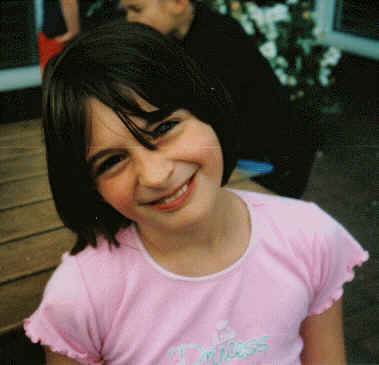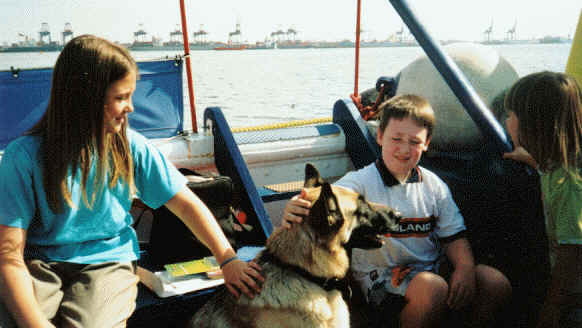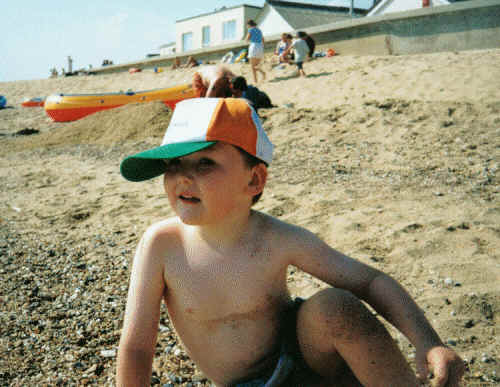 The radio logbook for the 4th Essex camping holiday / radio trip is as follows:
FM broadcast band
2m amateur band

87.7

Huntingdon Community R (RSL) - pop, local ads, ID

145.65

M3BPJ, Debenham, Suffolk - Barry

89.9

Sangham Radio, Birmingham - Asian

145.65

M3JBS/M, A14, Suffolk - Jay

92.0

Passion FM, Birmingham - rap

145.65

M3MUD/M, Helmingham, Suffolk - Bob

93.3

Serious FM, Birmingham - rap, soul

145.65

M3MUD/M, Otley, Suffolk - Bob

94.2

Skyline Radio, Wolverhampton - gospel

145.65

G1YRF, Leiston, Suffolk - David

94.4

Smooth FM, Birmingham - r+b

145.65

G0HKP/M, Ipswich - Mike

98.7

New Style Radio, Birmingham - test tx, OM pres, soul

101.8

Flava FM, Birmingham - soul, RDS: FLAVA_FM
MW broadcast band

103.6

PCRL (PRES), Wolverhampton - dance

531

Susy Radio (RSL) - 80s & 90s mx, jingles

107.0

Midlands Underground, Wolverhampton - r+b

531

Susy Radio (RSL) - "Anorak Fest 2002" - special pxs

107.1

Radio Jabaga, Spain - OM talk, dance, RDS: R_JABAGA

1287

Radio Gwendolen, Leicester - Vera Lynn mx, IDs

107.1

Star 107.1, Ely - RDS: STAR_FEN, Coldplay track

1350

Radio West Suffolk, Bury St Edmunds - 80s & chart

107.2

Silk City FM, Birmingham - garage

1350

Colchester Garrison Radio - community info, nx, mx

107.5

Sting FM, Birmingham - rap

1350

Radio West Suffolk - relaying SGR Suffolk Roadshow

107.7

Dream 107.7, Chelmsford - chart, nx: Holly & Jessica

1503

Radio Mi Amigo (RSL), Harwich - mx from 1972, ads

107.9

Star 107.9, Cambridge - RDS: STAR_CAM, pop, ID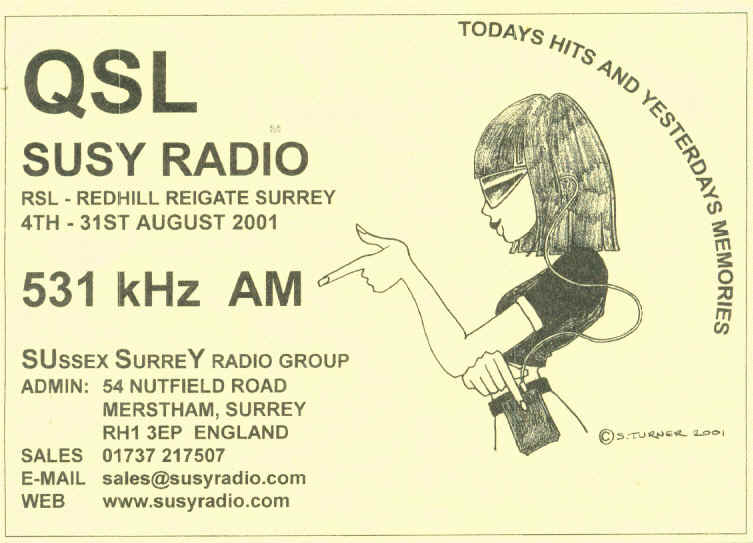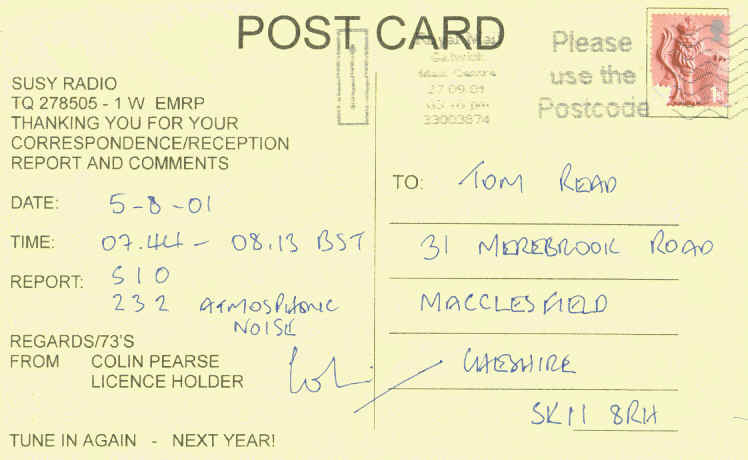 The West Midlands stations were heard on our outward journey on August 11th, and included new Access Radio station New Style Radio on 98.7 MHz. Several FM lifts were noted during our stay, and during one such lift, a strong signal and full RDS identification display was received from Radio Jabaga in Spain. Some new LPAM medium-wave stations were heard, and the RSL station Susy Radio carried a special day of programmes ("Anorak Fest 2002") on August 14th to commemorate the closing of Radio London et al on this day in 1967. The amateur activity on 145.65 MHz was via the Ipswich repeater GB3MO. I was operating using MX1SWL/P, a club callsign of the International Short Wave League. I had been allocated use of this club callsign for August 2002.
And finally, those photographs of the Radio Mi Amigo Radioship LV18, anchored in Harwich Harbour, August 2002. The first three photos below were taken by Tom Read on the 14th August, the remainder by Ian Biggar about a week earlier: The full photo set by Ian my be viewed by clicking the link below.