Wednesday 20th February 2019 - Moel Gyw GW/NW-053, Foel Fenlli GW/NW-051, Moel Famau GW/NW-044, Penycloddiau GW/NW-054, Mynydd y Cwm GW/NW-076 & Hope Mountain GW/NW-062
The satnav now delivered me from Bwlch Penbarrass, to the little car park for Penycloddiau with pinpoint accuracy. I decided to ascend on the Offa's Dyke Path, and return on the lower track.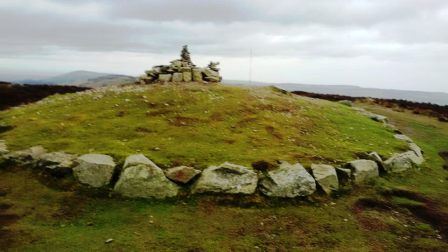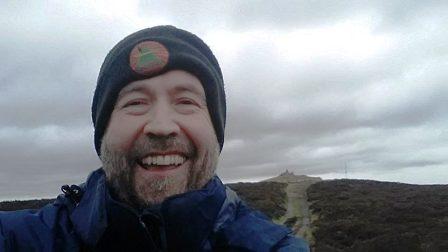 The wind was really blasting across the summit, which is really exposed with nowhere to shelter! Eight minutes operating brought eight QSOs, and I wasted no time in commencing my descent. I was well ahead of schedule, and thoughts began to turn to squeezing in a sixth activation for the day. First though, the fifth Clwydian needed to be negotiated - Mynydd y Cwm GW/NW-076.
| | | | |
| --- | --- | --- | --- |
| Time | Call | Band | Mode |
| 13:10z | G7OEM | 144MHz | FM |
| 13:11z | M0JFE | 144MHz | FM |
| 13:12z | MW0ISC | 144MHz | FM |
| 13:13z | 2E0LKC | 144MHz | FM |
| 13:14z | 2E0LMD | 144MHz | FM |
| 13:16z | G6ODU | 144MHz | FM |
| 13:17z | GW1OIK | 144MHz | FM |
| 13:18z | G4BEE | 144MHz | FM |